We had a busy morning, so we opted for a little lunch date.  Plus, I've been trying to get to Luna's Living Kitchen for WEEKS, but they kind of have odd hours and kept missing out.  It was worth the wait!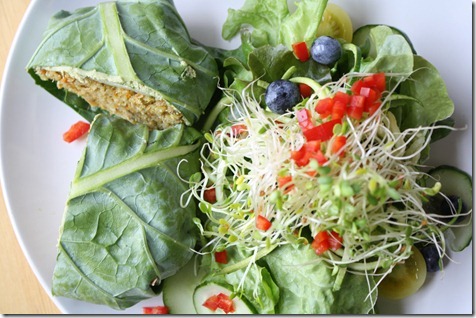 Luna's is a cute little hippie/vegan restaurant.  It's also mostly raw but I always get the one cooked thing on the menu (just a coincidence).  Come to think of it, I think Luna's is Charlotte's only purely vegetarian restaurant.  They like BBQ and burgers down here in the South.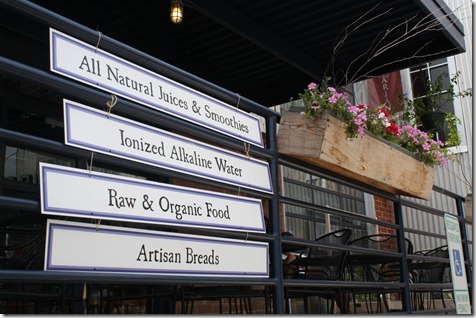 I got the kamut burger, as always!  All wrapped up in a collard green jacket.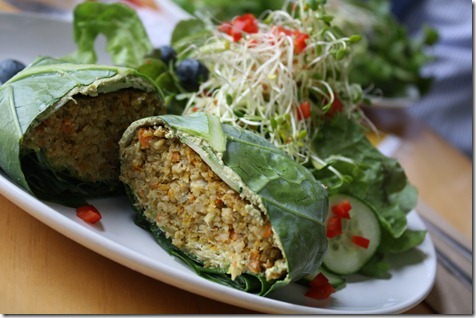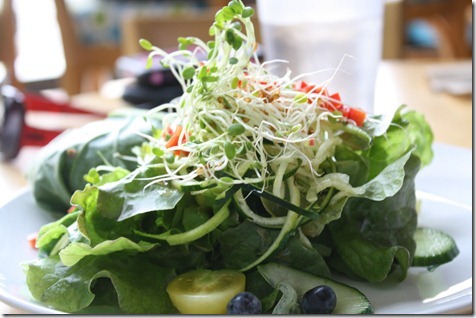 Ready, set – back to work!