I had two goals today at the pool:  swim 1,200 meters (200 more than normal) and do flip turns.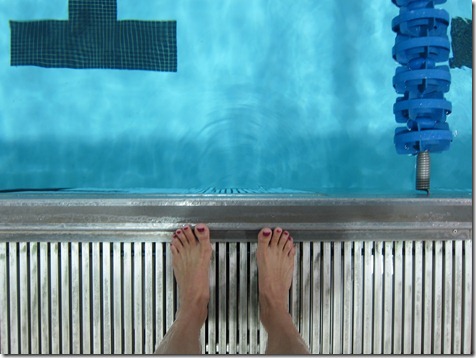 Now, let me say – the 200 extra meters was no big deal, but the flip turns – oh my, so scary!  I usually do a tap and turn, not a flip, because no one has ever 'taught' me to flip, and whenever I watch YouTube videos, it always looks so difficult. 
However, the other day, I read a guest post  by Amber on Beneath It All.  Amber provided this awesome breakdown of how to do a flip turn and addressed my biggest concern – water up the nose.  Something about the simple way she described a flip turn really clicked for me in a way videos never have… or maybe I was just feeling confident today.   But I did 9 flip turns and only got water up my nose once.  Hollar!
Also, I'm trying to lengthen my swims.  I would like to get to point where my 'normal' swim is 1,500 meters, not 1,000, so I'm going to add on distance bit-by-bit, just like you would with running.  I'd like swimming to be able to replace a bulk of my cardio, and since I now get out of the pool after 20 minutes, I need to work on make my swims longer.  Plus – maybe I'll be able to do longer triathlons, like Olympics!
Breakfast: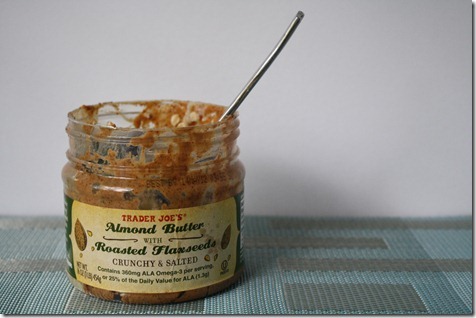 Mmm. I cooked some oatmeal, and then stuffed it in an almost-finished almond butter jar.  Never done this before but it was so good.  And convenient – no bowls to wash!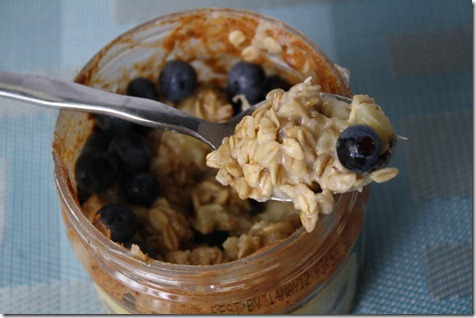 In the mix:
1/2 cup oatmeal
1/2 cup almond milk
1/2 cup water
1 banana
Toppings: Maple syrup, almond butter, and blueberries
Why I Call the Husband 'the Husband'
Recently, I've had a few people ask me why I call Kristien 'the Husband' on the blog.  I thought I'd explain!  When I first started to blog, I wrote about planning my wedding (my blog was called See Bride Run).  Kristien wanted to stay as anonymous as possible (I tried to be discreet about our last names, too), so it made sense for me to call him 'Future Husband' or FH instead of his real – and very unusual – first name.  Also, Kristien's name kind of looks like a girl's name (Kristin) even though you pronounce it Christian.  I didn't want to confuse new readers who might think, "Who is this Kristien girl?"  Plus, when I read other blogs and they refer to family members by first name, sometimes I get confused about who is who unless they specifically say, "My husband John" or "My sister Mary."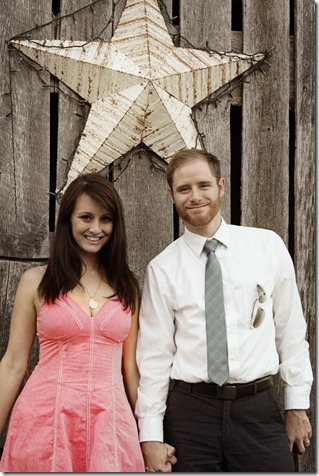 So, three years later, I'm still calling the Husband the Husband on the blog.   Honestly, although neither of us are anonymous anymore, he's still a little shy about being in front of the camera and on the Interwebs, which is why you don't see pictures of him a lot.  And I know he likes to be called the Husband.  He loves it when he meets people and they say, "Ohh! The Husband! Hi!"