Don't get me wrong – I love fireworks as much as the next American.  But really – once you've seen a few firework displays, you've pretty much seen them all.  Which is why we opted out of the firework-watching insanity and retreated to a bowling alley last night.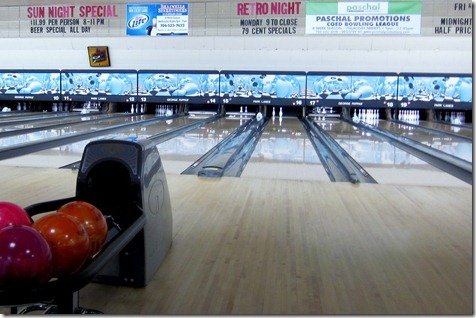 The Husband and I were I OBSESSED with bowling in Orlando (we moved to Charlotte a year ago this week!) but haven't found a good alley in Charlotte.  Now, our requirements for a 'good' alley are as follows:
Extremely cheap
Dive bar with a walk-up window to the bowling alley
Pitchers of beer
Tacky murals
Fun people-watching
Park Lanes delivered!  Bonus points for a Jukebox that takes credit cards.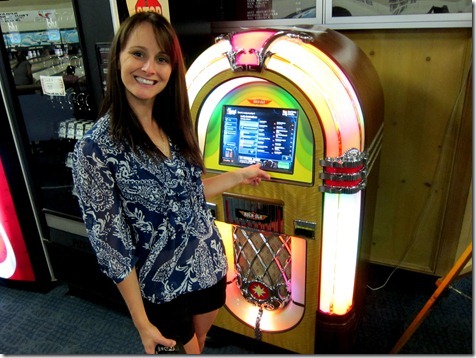 We went with Nicole and Isaac.  Nicole kicked out butts.  I always get progressively worse as my arm gets tired and I drink more alcohol.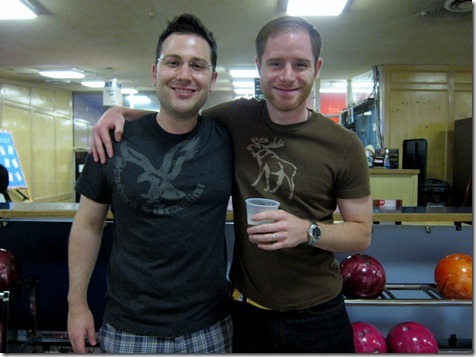 #bromance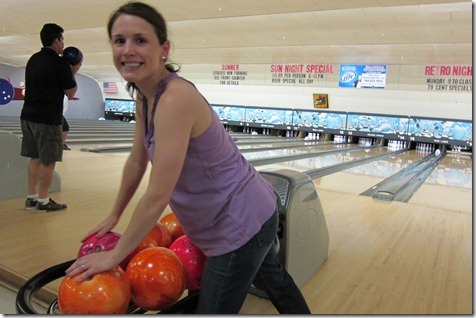 Final scores:
No, really, in all seriousness, I think bowling is a perfect date night activity for couples.  That's why we used to bowl so much!  You get to do something active, it's cheap and funny, and there's a little friendly competition. 
Eats included shared French fries and wine in a plastic cup.  So classy.
… And then I slept until 11 AM.  Seriously.  I wanted to strangle myself when I rolled over and checked the clock.  I have so much to do today!
Thus, a very quick and easy breakfast: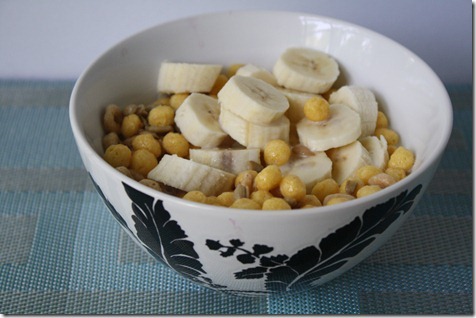 A mix of gluten-free cereals, sunflower seeds, almond milk, and a banana.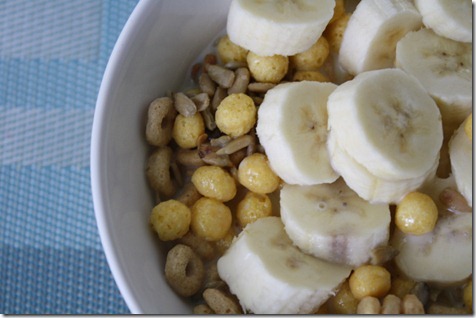 HAPPY FOURTH OF JULY!