As the Hus and I stepped out for dinner and drinks, my neighbor stopped us and remarked, "You guys are going out?!  Good for you!"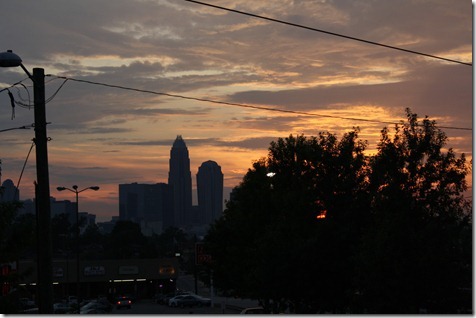 I think that means we should get out more.  Heh.
Luckily, we had grand plans at Soul Gatrolounge a swanky little bar with awesome music and delicious eats.  If a gastropub is a bar with gourmet food, a gastrolounge is a club with gourmet food.
We actually met up with our former Realtor, Scott (who I HIGHLY recommend if you live in the area), and his girlfriend for dinner.  See?  Something good came out of our failed house hunt!  A new friendship!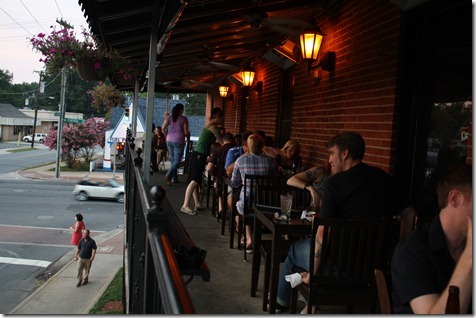 We started off with drinks.  As the sweat drip-dropped down my back, all I could think about was a cool, refreshing, minty mojito.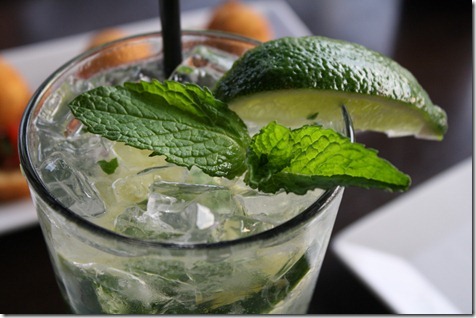 Hello, summertime.  My name is Caitlin.  Nice to drink you.
Eats involved lots of small plates…  like fried goat cheese bruschetta – OMG.   So delicious.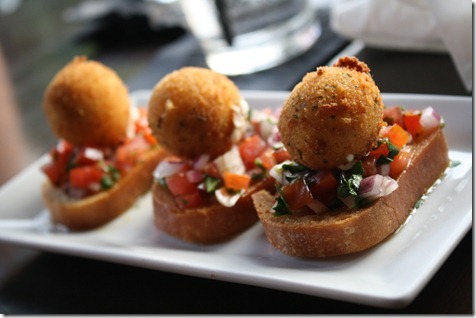 Grape leaves stuffed with Mediterranean-inspired goodness: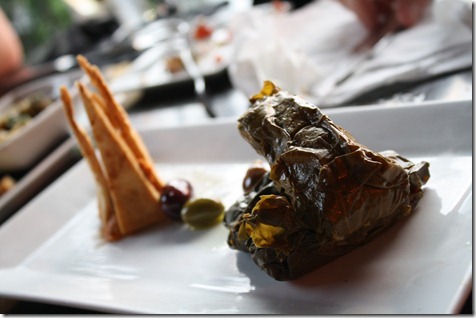 And, for my entrée, a falafel.  It was wonderful falafel.  Sometimes, they just slap ingredients onto the pita, but you could tell each parsley leaf was added with care – very, very good.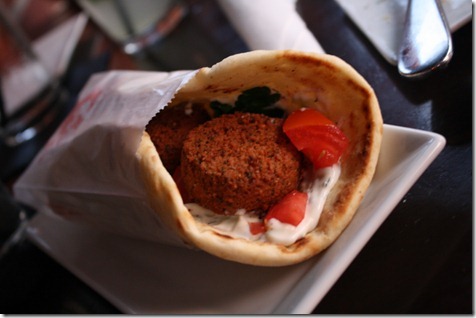 And then I had another mojito, and now I can't feel my face.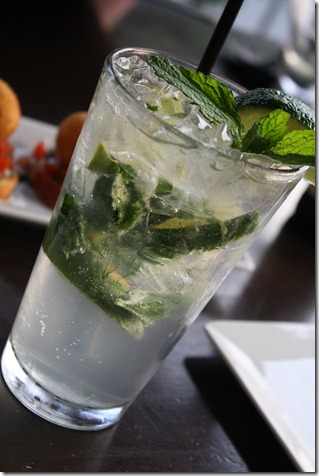 Don't worry, I didn't drive home.  Keepin' it responsible!
On that note – BED!