Hey, hey – it's Caturday.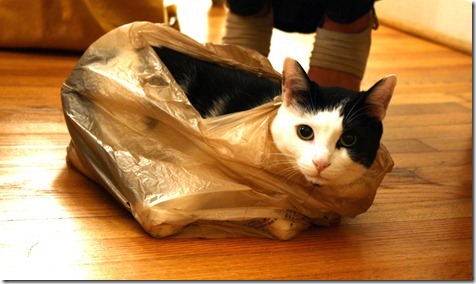 If you don't know what Caturday is, please go check out Katie's hysterical weekly blog series.  Plus, today is Katie's birthday, so Caturday is extra-special.
Last night, Katie hosted an awesome 'girls only' party with many, many different desserts and a multitude of different alcoholic beverages.  Hilarity ensued, as I'm sure you can imagine.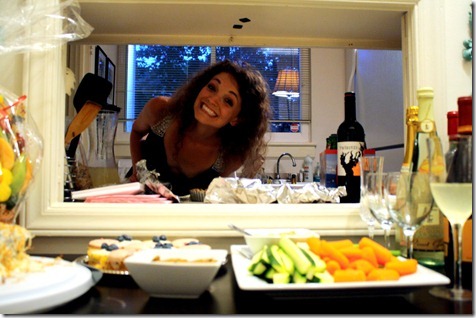 I totally dropped the ball and only took photos of cats, despite the fact that a dozen of my friends were at the party.  I guess Caturday rubbed off on me.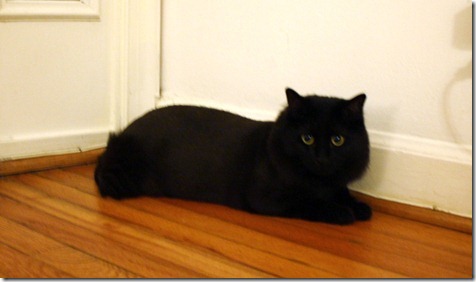 Fun fact – Ralphie (the black one) is Weaz's (the white and black one) mommy.  And yes, Ralphie and Weaz are both girls.  Katie also once had a male cat named Gracie.   Another fun fact – Ralphie hates my guts, and I don't know why.
Post-party dinner: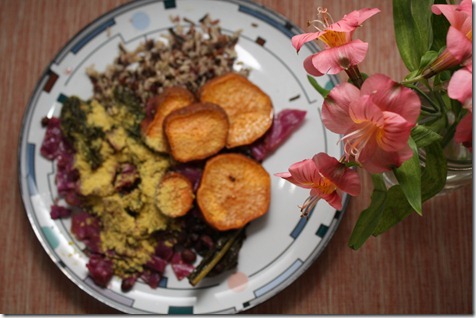 Wild rice, roasted sweet potatoes, steamed cabbage and kale with nutritional yeast, and black beans.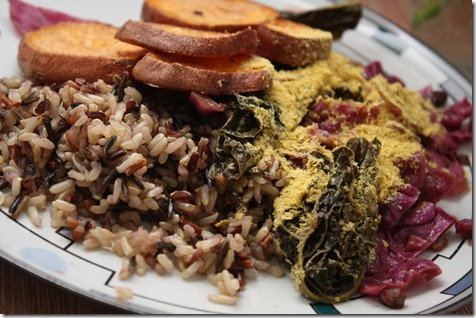 And a breakfast of champions – Panda puffs, vanilla yogurt, and a banana.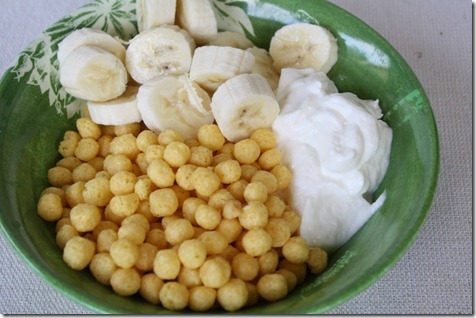 My goals for today:  work hard and train hard.  I really want to get in a sold triathlon workout today – my race is NEXT WEEK!  Where do the days go?  I feel like I just signed up!
* No cats were harmed in the making of this Caturday.  Weaz got high on cat nip and climbed into the plastic bag herself.