My Saturday night is going to consist of these fierce stick-on nail polish strips and the Graham Norton show: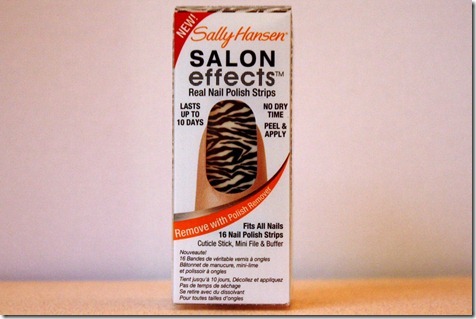 Americans – you must get on the Graham Norton train!  Funniest talk show ever.  We watch it on BBC America (which, of course, is a TV staple when you're married to a Brit).
Guess who accompanied me to the pool today?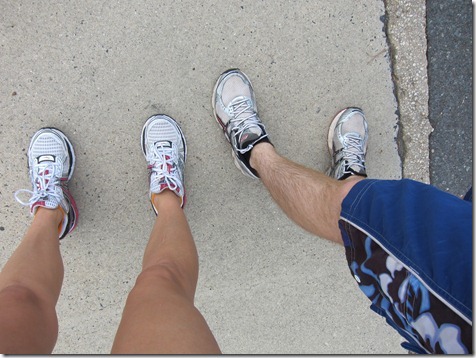 The Husband!  I was so excited.  I never have a swimming buddy at the pool.  This was his first time doing laps in years, but he did really well.  Now, if only I could convince him to do a triathlon with me… Hmm…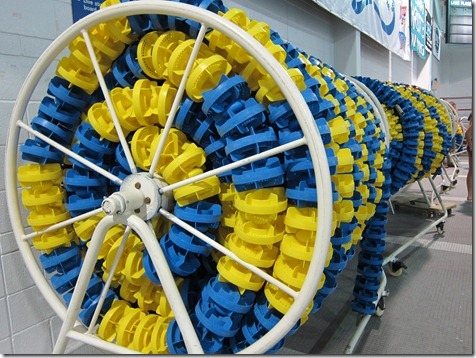 I swam 1,000 yards and ran 2.5 miles.  Wahoo, training!
Feasts of the day:
Scrambled eggs, Mmmm Sauce, toast, and sweet potato (split with Hus):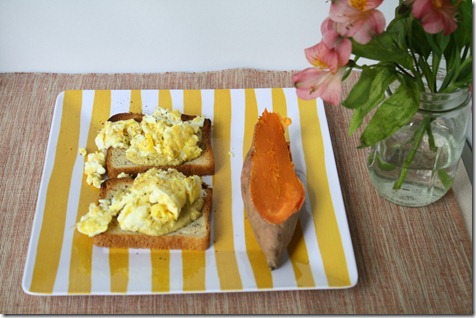 Eggs + Mmmm Sauce = Heaven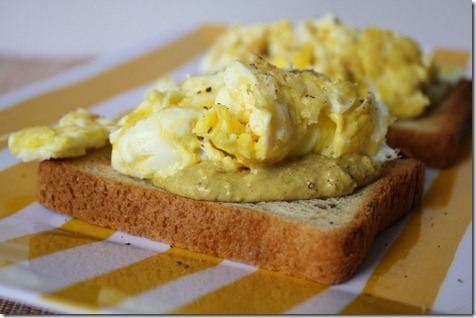 Banana and peanut butter snack: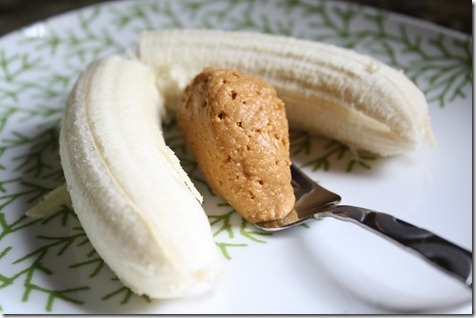 And we got takeout from a reader-recommended restaurant, Zizi's (check out their amaaaazing website address: AwesomeVegan2Go.com – seriously. How great is that?).  I claimed that Luna's Living Kitchen was Charlotte's only vegetarian restaurant, but I was wrong – Zizi's has a great menu AND they deliver.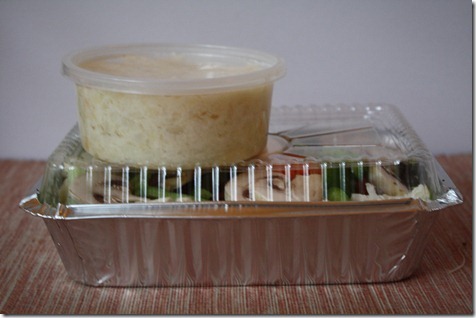 I kind of have a tummy ache so I just got a big Garden salad with tons of veggies (I poured balsamic all over) and a veggie mash of parsnips, potatoes, and cauliflower.  Must create the mash at home!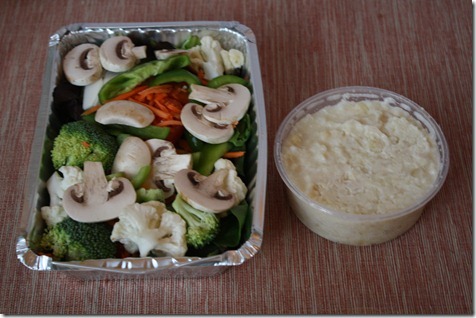 Let my cra-azy Saturday night begin!