Lately, I've been thinking a lot about self-doubt.   I've suffered from self-doubt throughout my life; I guess the best way to describe it is that sometimes I feel like an imposter.  It's a sinking, uneasy feeling – "I'm not really suppose to be this happy / successful / loved,  my partner / boss / friend must have mistaken me for something that I'm not."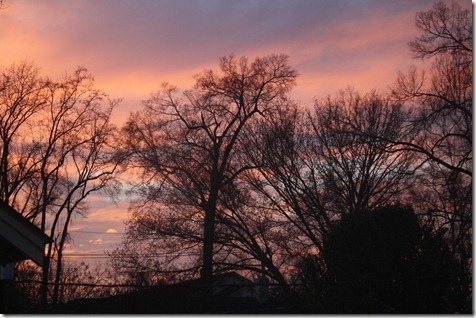 At my worst self-doubt moments, I look at all the good things that I've created in my life and wonder if God is going to come and say, "Oh, Caitlin.  I was just kidding; I meant to give that life to someone else."  I've always felt like that, even when I was at my lowest of lows (and I've hit some crappy lows).  Honestly, I wouldn't wish that worry on my worst enemy.  
I think a lot of self-doubt stems from the unconscious feeling that we have to be perfect to be worthwhile.  The perfect worker, the perfect friend, the perfect wife or husband, the perfect person all the freaking time.  And if we're not perfect, good things aren't suppose to happen to us.  This, of course, is totally silly.  No one says you have to be perfect to be worthwhile, and the idea that anyone of us could even approach perfection in our work, studies, relationships, or health is ridiculous. 
In the past, I allowed myself to get totally swallowed up by those doubtful feelings.  Even when I managed to push on with my plans for success, my self-doubt would sabotage me in little ways.  A perfect example of this is when I was working for that urban planning company a few years back.  I had really put my nose to the grindstone, and my bosses had noticed that I had potential; they gave me more managerial responsibilities, bigger projects, and less oversight.  It was what I had wanted for so long – to climb the corporate ladder – but the moment I put my foot in the next rung, I began to make stupid mistakes.  I turned in memos with typos, forgot to call back clients, and missed conference calls.  Self-doubt raged in my head, growing bigger and bigger with every error.   In light of all my mistakes, I decided that my self-doubt had been right.  I wasn't cut out for the promotion. 
The truth was that I had let a few simple mistakes snowball into a self-doubt nightmare.   And I think that goes back to the feeling of perfectionism – once I screwed up, I felt like my ambitions were hopeless.  In reality, I had all the capabilities, skills, and drive to be successful at my job, I just shot myself in the foot.  I got derailed by minor setbacks.  I let the self-doubt win.   
Over the last few years, I've realized something very, very important:  instead of believing that my self-doubt voice was right when things began to go awry, I could choose to try to prove my self-doubt wrong. I began to see self-doubt as a little gremlin (the evil kind, not the cute kind) that lived in my head and wanted me to fail.  But the self-doubt gremlin didn't control me – I controlled my responses to difficult situations.
Specifically, here's how I'm tackling the self-doubt monster:
When I have moments of self-doubt, I remember moments when I failed and recovered.  I think it's easy to brush off successes as "accidental" or "lucky."  When I think about overcoming failures, I'm reminded of what I'm capable of.
I started to focus on happiness that have nothing to do with money or fitness.  I started to volunteer with Girls on the Run, and I made a bigger effort to call my old girlfriends.  Being successful in other (more important, frankly) areas of my life made it easier to roll with the punches.
I began to do daily prayer / meditation / whatever you want to call it.  I'm not a particularly religious person, but being thankful every day for the things I do have made me less stressed out about what I don't have. 
I decided to view failures as opportunities, not death sentences.  My first book was rejected nearly a dozen times.  I tried so hard not to let it phase me.  Just because something doesn't work out the first time, doesn't mean it's not suppose to. 
I stopped feeling guilty for having self-doubt in the first place.  Oh, what a vicious cycle!  I would doubt, I would feel bad and weak for doubting, and then I would feel worse.  Now I just acknowledge my self-doubt, know that it's okay to feel it, and try to proactively tackle it.
I decided to view self-doubt as a motivator, not an obstacle.  When I have a moment of self-doubt, I try to prove my gremlin wrong – either by proactively chasing success or brushing myself off and trying again when I fail.   And more than anything, I'm REALLY trying to turn my voice of self-doubt around and use the little stupid gremlin for good, not evil.  I'm over putting limits on my own happiness.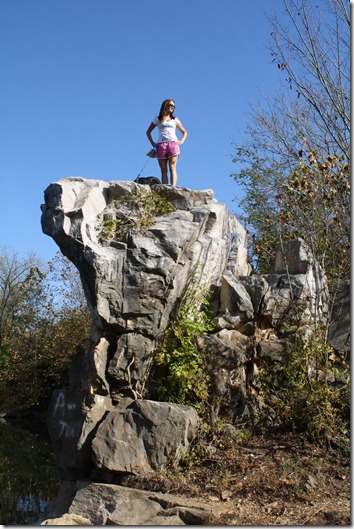 Self-doubt is a bitch.  But sometimes, you just have to figure out how to get out of your own way.  Trust the path you're on. 
No matter what, if you just believe in yourself, you'll end up where you're suppose to be.