I think I've died and gone to vacation heaven.  My vacation just begun and I already don't want to go home!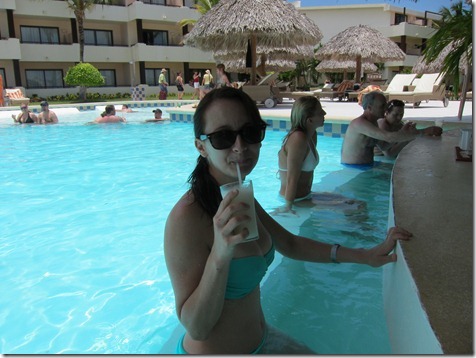 Swim-up bars might be the best. invention. ever.
A few people have asked, and yes – we're staying in an all-inclusive (adults-only) resort.  If you ask me, the only way to go to save lots of money in the end.  But, since neither of us eat meat, the Husband and I were a little nervous that there wouldn't be a lot to eat.  We've checked out three restaurants so far, and while our options certainly aren't limitless, it's more than acceptable to me!
We hit up the buffet for breakfast: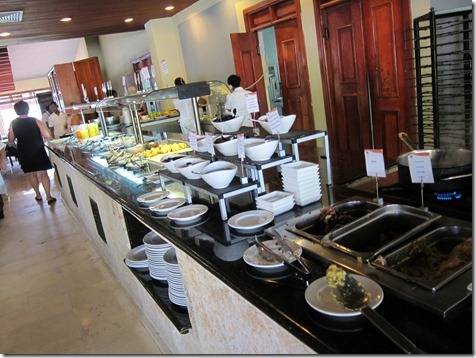 I had a vegetarian omelet, fruit, and a crepe with syrup.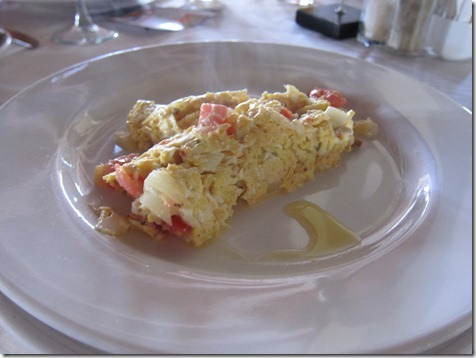 Lots of sitting in the sun, snorkeling, and drinking sloshy mixed drinks ensued.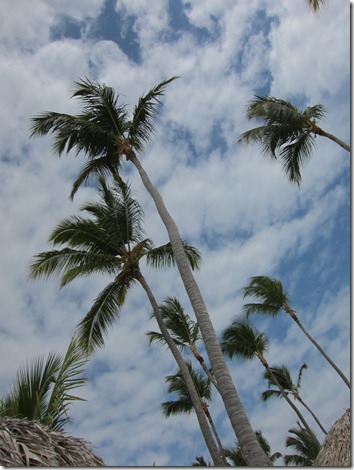 And for lunch, we hit up another on-resort restaurant for some poolside eats.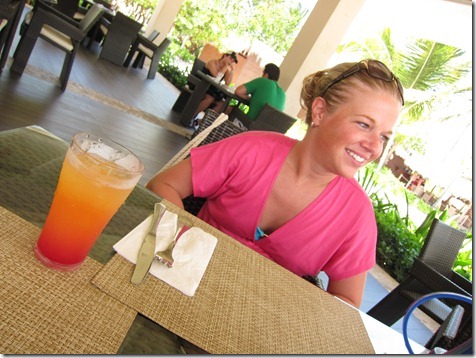 I got a tomato and cheese salad and the vegetable sandwich.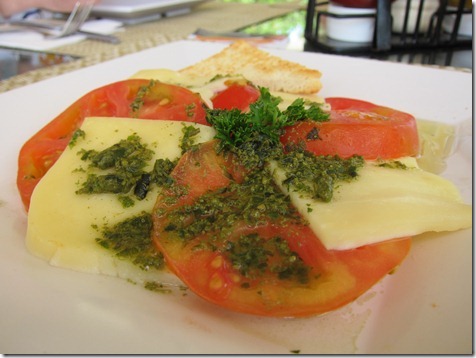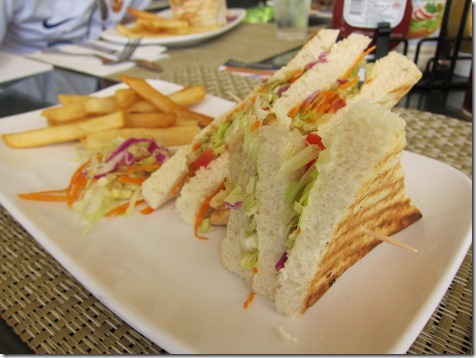 The sandwich was actually pretty 'meh' but I made up for it in frozen beverages.
Oh – and…  I actually made it to the gym this morning, which I consider a near-miracle.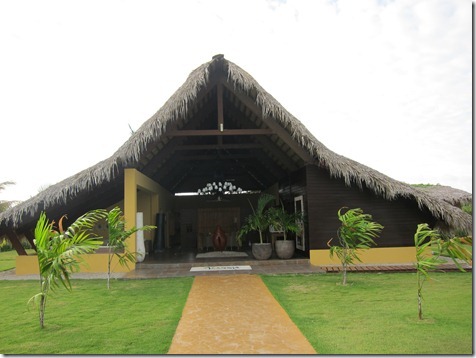 I ran 2.0 miles (I think – everything was in kilometers and in Spanish) on the treadmill.  Very slowly so my knee didn't ache!   
This was my view from the dreadmill… not so dreadful at all.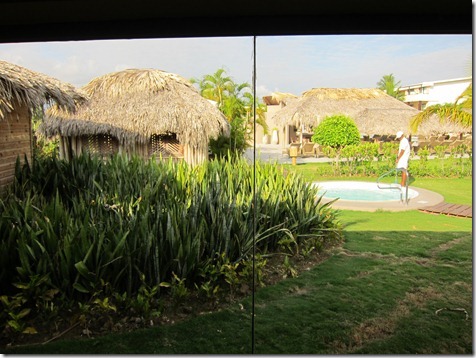 And… since I'm sure some people are wondering – YES! I'm wearing sunscreen and constantly reapplying.  As a Miami native, I grew up thinking you had to be tan to be attractive, but I'm trying to embrace my paleness a little more in the name of remaining skin-cancer-free and wrinkleless-ish.  I'm sure I'll get color regardless just being here.  No need to get as dark as possible.
A reader named Leslie sent me this awesome video about skin cancer, which I highly recommend you watch and maybe pass on!
On that note, the afternoon rain has rolled in, and I'm going to go take a nap in a hammock.