Today's crazy-hectic day inspired a new post ("Thoughts on a Life-Work Balance").  But it's already 9:30 PM so you'll have to wait until tomorrow AM.  Until then…
Today, I…
And loads of other random things.  I feel productive, but swamped.  Hence, tomorrow's post!
One thing I did that REALLY helped my mood was prep this fabulous dinner at lunch.  We didn't get home until late so it was nice to have a hot meal waiting for us (well, waiting to be microwaved and then consumed):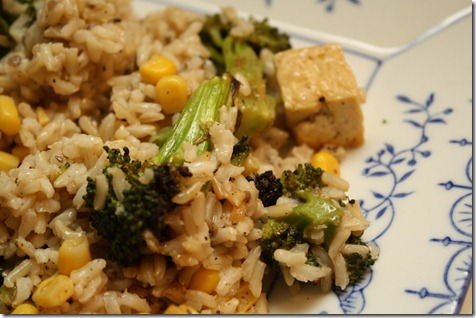 In the mix:  brown rice, roasted broccoli, plain baked tofu, and canned corn + a little bit of apple balsamic vinaigrette.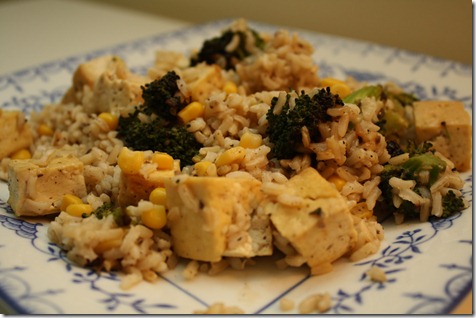 Yum.
And post-Girls on the Run snack was Greek yogurt + cashews + raw oatmeal.  My very favorite to-go summer dish.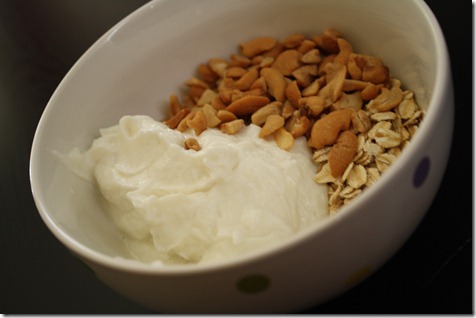 Oh, and lunch was a wrap with hummus, tomatoes, asparagus, and other goodies (made by the Husband) with a banana.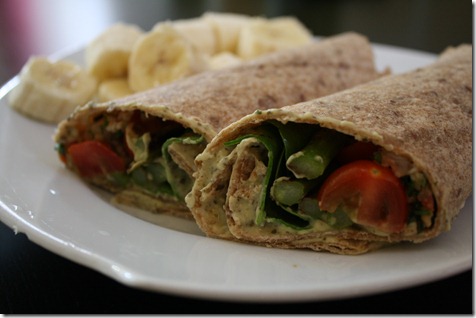 And now – I crash.  😉