Spring has truly arrived in Charlotte.  I spend nearly every morning working on my laptop out on the porch, listening to the birds and feeling the breeze.  I used to say summer was my favorite season, but now that we live in the real South (Florida doesn't count, trust me), I must say it's spring!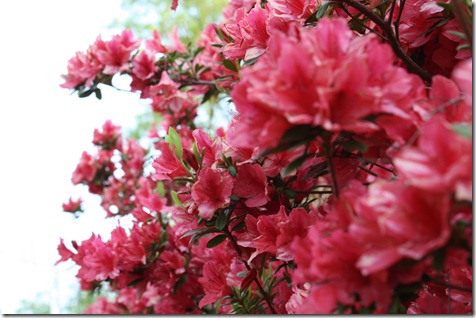 Pollen and all.  🙂
Breakfast reminded me a bit of cake and ice cream, but it was actually a muffin and Greek yogurt.  Same kind of mushy, creamy texture.
In the bowl:
Greek yogurt
Crumbled raisin bran muffin (leftover side from the takeout we got last night)
Chia seeds
Banana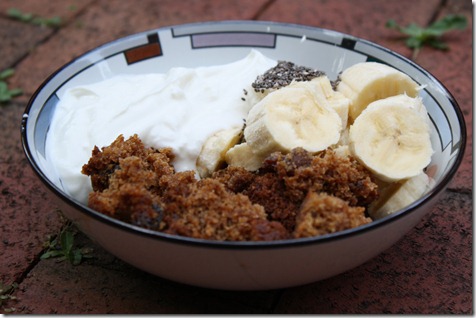 On the agenda:  accompanying the Husband to the driving range so I can video his swing.  The Husband is actually a pretty good golfer!  Since both of my grandfathers were great golfers, I'm hoping our offspring grow up to be genetically gifted golf pros.  😉
I took golf lessons once and I have to say – I had a good swing (although sand pits and I do not get along)!  Genetics, I tell you!  But I find golf to be a little boring, when you play or watch on TV.  No offense to golf lovers – I know people say that about my beloved sports (running + cycling) all the time. Different strokes, different folks (pun intended).
Are you a golfer?