If you've been reading for a while, you may already know that I have a love/hate relationship with swimming.
Swimming is fun and challenging.  I loved to do training swims for my Olympic Triathlon, which I completed last March.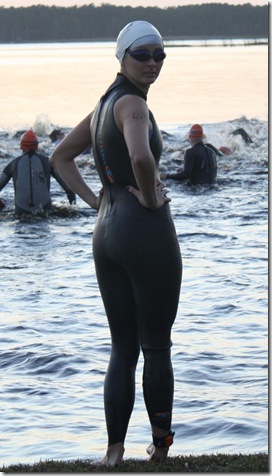 I HATED the idea of swimming in cold, dark, murky Florida lake water.  'Cause, you know, it's totally filled with gators.  I would see them on bike rides and hikes in the lakes ALL. THE. FREAKING. TIME.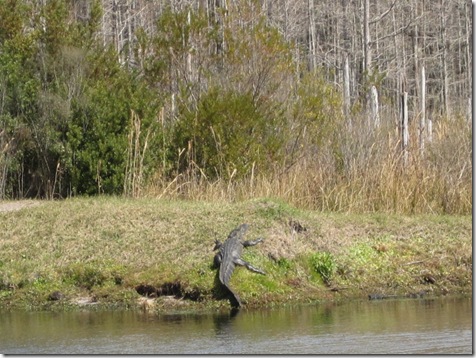 I am just not that brave.
HOWEVER…
There are not alligators in my area of North Carolina.  Which means I can swim in a lake without being totally scurred of them (literally, the two triathlons I did, I had major panic attacked each time).  This thought got my brains churning about maybe signing up for an AquaBike (swim, bike, swim) or a Triathlon and just sit out the final leg.  :) 
After all, I'm out of running commission due to the nagging knee injury.  It's coming along, slowly + surely (with the assistance of daily acupuncture), but I definitely do not foresee running in my immediate future.  :(  Gotta rest it though, if I want to get better ASAP.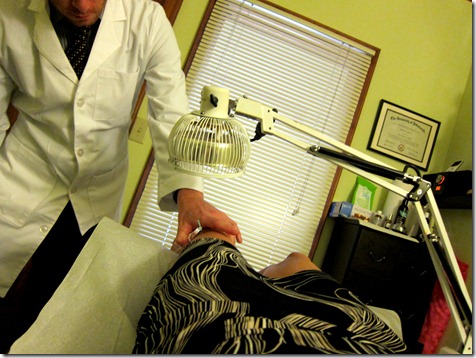 Swimming it is, then!
Meet:  the Mecklenburg County Aquatic Center.  It's clean, family-friendly, and totally cute.  Only $5 for a guest to do laps.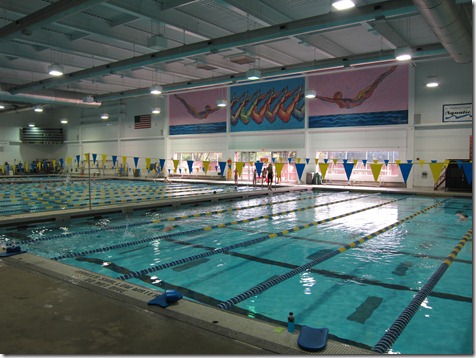 I found the bumper stickers in the parking lot to be quite motivating!
And the pool itself was clean, which is a HUGE plus in my book.  Pools can be sketchy, but MCAC was great.  They even had all these paddles, water running belts, and buoys that people could use.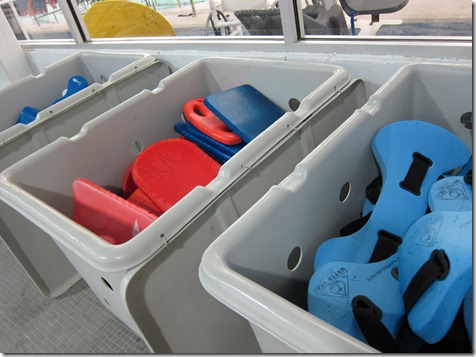 I swam 1,250 yards (most with a buoy between my legs)!  I was so proud. :)  I started off with a goal of 500, then decided to do 750, then 1,000, and then I got REALLY tired at 1,250.  Good times.  It took me about 35 minutes.
A while back I had Ryan from Greens for Good do a guest post about swimming – you can check out her tips here.  I re-read them before going to swim today and it helped a lot!
Pre-swim smoothie of almond milk, a banana, dark red frozen cherries, cocoa powder, and chia seeds.  So good.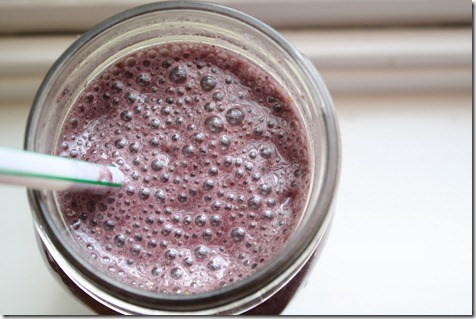 And then, bless his soul, the Husband made this dinner.  Beautiful, right?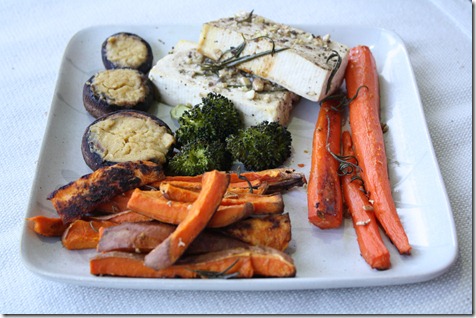 Hummus-stuffed mushrooms, broccoli, baked tofu spiced with herbs, carrots, and sweet potatoes.  The mushrooms were AMAZING – the Husband simply washed the portabella mushrooms, smeared some hummus in the cap, and roasted at 400 degrees for about 20 minutes.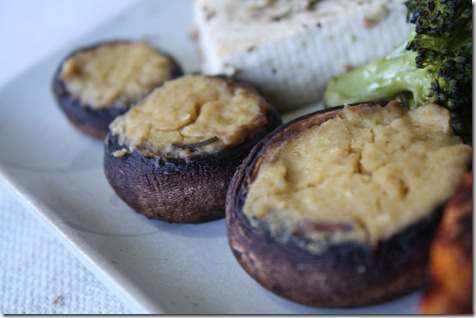 They were mind-blowing. 
And the Husband just surprised me with a bowl of  Ben and Jerry's.  'Shrooms + ice cream?!  He's a keeper for sure.  🙂