Did you watch the royal wedding this morning?  We did!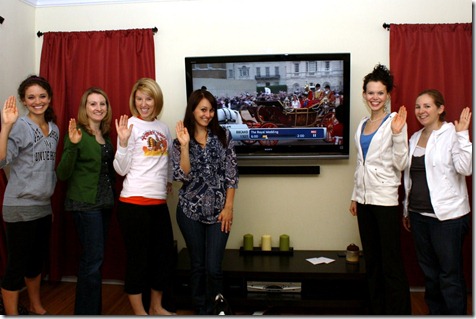 Royal waves!
I was so excited that I could barely sleep last night.  When my alarm went off at 5:00 AM, I practically bounced out of bed to prep for the party. 
We had a spread of scones, cinnamon buns, breads, peanut butter, jam, fruit, teas, and coffee.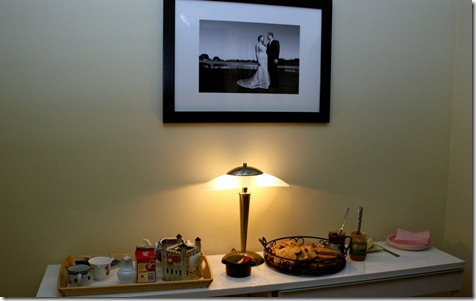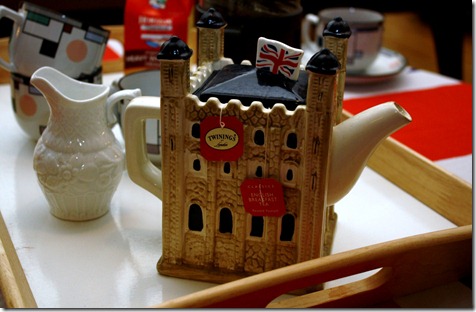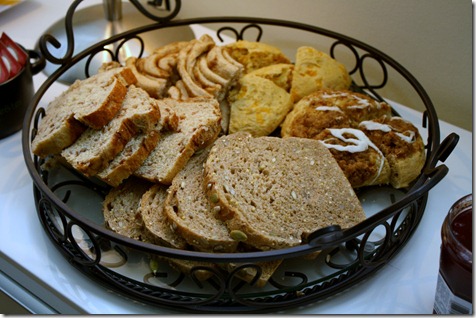 Just as I set out the last goodies, the guests begin to arrive.  Allison, Jen, Kate + Nate + Liam, Katie, and Brittany were brave enough to attend the party that began at 5:30 AM. 
Liam was so festive!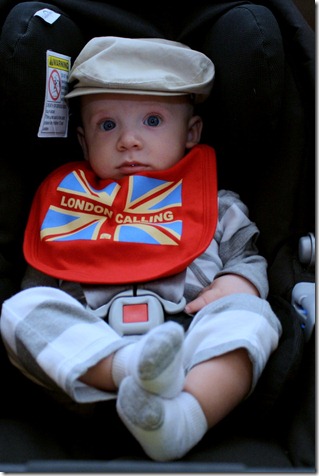 We watched the wedding live.  It was just an exciting thing to experience, knowing that so many people all over the world were watching, too.  I think the world let out a collective "Awww!" when Wills got out of the car and a sigh when Kate appeared in her dress.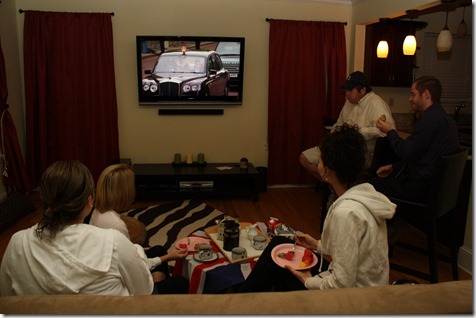 Dress faces: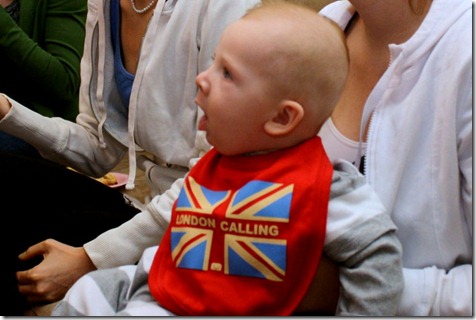 Liam is a future fashion aficionado!
By the way – I loved her dress.  It was classy, appropriate, and princess-y.  Perfect, perfect, perfect!  Lace sleeves are fierce when you do them right.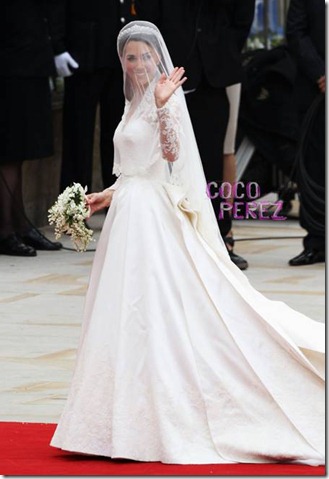 (Source)
My breakfast spread includes toast and peanut butter and a few bites of scones.  Plus some lovely fruit.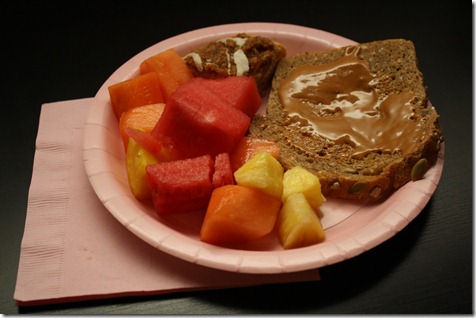 Oh, and several cups of coffee.  The wedding was worth the 5:00 AM wake-up call, but man – it's going to hurt later.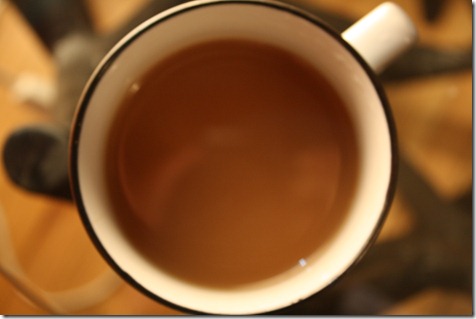 Did you watch the royal wedding?  What did you think of the ceremony, dresses, and the hats?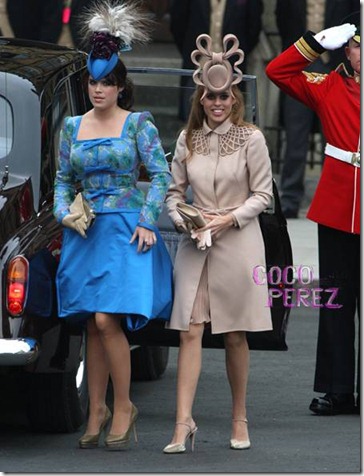 (Source)