Do you know what this week is?!  Why, it's Recipe Test Week on HTP!  :)  This means that I'm beginning to test recipes for the Healthy Tipping Point book.  I'll be sure to share some recipes on the blog, too, but some things must be kept secret for now.   In the meantime, you can check out my Recipe Archives here!
When I told the Husband it was a Recipe Test Week (there will be many, many more recipe test weeks), he did an epic fist pump.  You see – he is the taste tester!  I can't just rely on my own taste buds.  I tend to think everything is awesome.
Breakfast wasn't anything special – but it was yummy!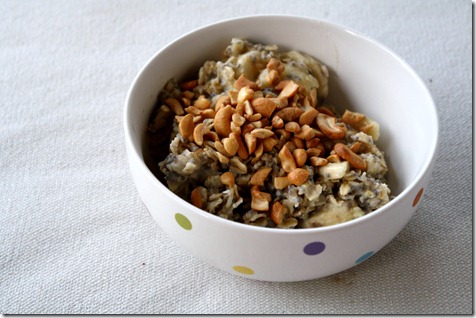 Just a bowl of oatmeal with banana, chia seeds, and cashews.
After breakfast, I hit up the grocery stores for tons (TONS) of ingredients and got to work.  My kitchen currently looks like a bomb went off… So many dirty dishes!
Lunch featured a special sauce – a new twist on mole sauce!  I like this version, but I think it needs a little bit of work still.  Not spicy enough.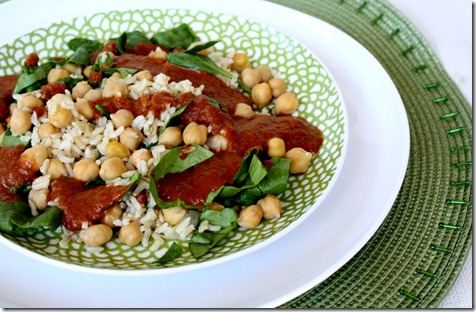 Also for lunch: brown rice, spinach, and chickpeas.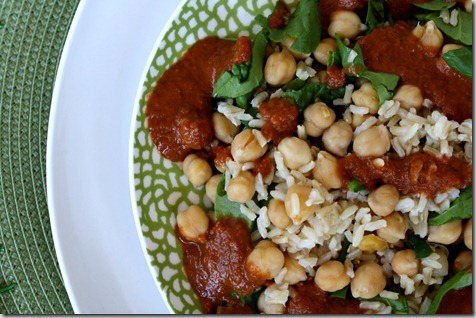 And post-swim snack (I have some exciting swim developments to share later) was a yummy smoothie.   I made a regular portion but split it between the Husband and I.  This one gets two thumbs up and will definitely be in the book!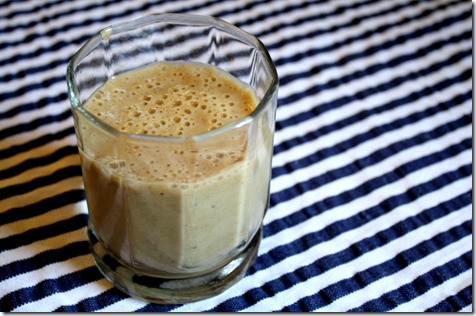 Time to get back to (writing) work.  Testing recipes is fun, but the HTP book isn't just a cookbook -  I need some text, too!
Oh, and I wanted to say thanks for all the awesome comments on my Proactively Kind post.  I think it's great that so many people value an attitude of gratitude.  I really believe this is key for a happy life; there's ALWAYS something to be thankful and positive about.
How do you develop recipes? Or do you prefer to follow other people's?