Remember that epic tomato and cheese breakfast sandwich from Friend of a Farmer?  I ate in while in New York two weeks ago, but the memory of that dish has stayed with me!
So I decided to re-create it at home: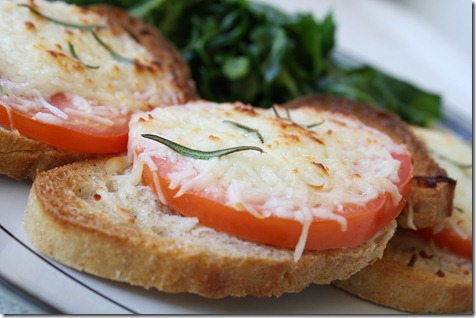 The simplest dishes really are the best – just thin slices of whole wheat bread, sliced tomatoes, Italian blend of shredded cheese, and some fresh rosemary (which I plucked from my neighbor's herb garden – she said I could!).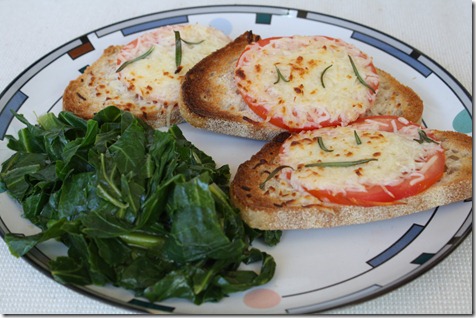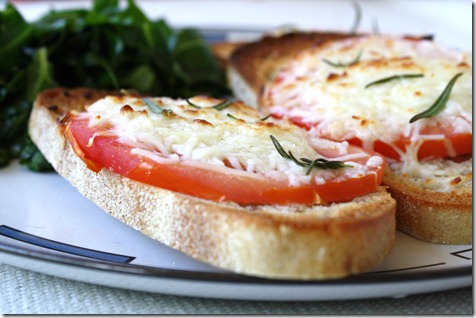 Easy to cook, too.  I just assembled the sandwiches and popped in the oven to broil on high for a minute or two.
And collard greens on the side (cooked this way):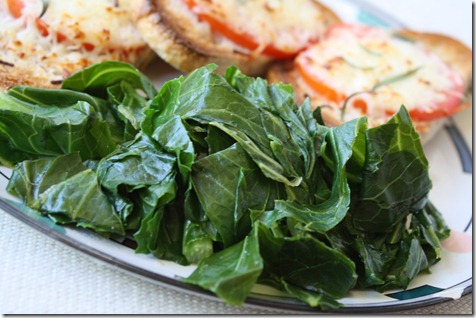 I'm really buckling down with acupuncture on the troublesome knee (it's kept me from really running for a month now).  I think there are stages of injury, and the first is always denial.  I kept hoping it would heal on it's own, but no dice.
Lucky for me that I have free acupuncture!  Well, I suppose it's technically not FREE since we'll be paying back those student loans until we're 55…  Maybe it's actually the most expensive acupuncture, ever. 🙂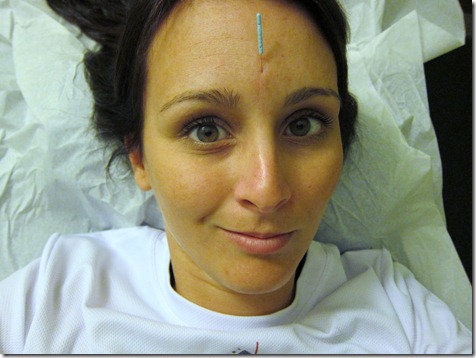 Acupuncture really works best if you get it multiple times a week, so I'm trying to go as much as possible.  We've been needling and using electro-simulation to increase blood flow to the injury.  And I've started taking a special supplement that is suppose to help repair injured ligaments and tendons.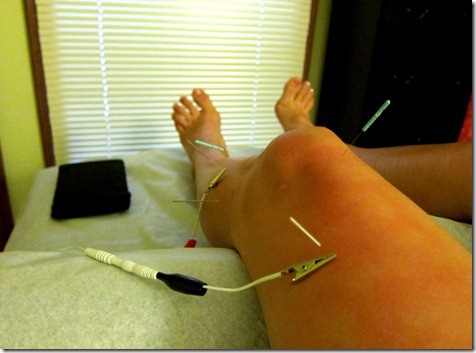 Speaking of the clinic, have you checked out the Holistic Wellness Center of Charlotte's new website?  Looking snazzy, huh?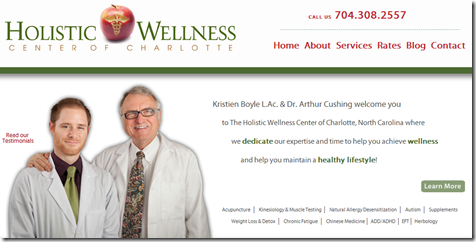 I'm so glad we got it redesigned – I did our first site and it was lame.  The Husband swapped services with Isaac from Web Symphonies and Sean from Sean Busher Photography to create a website we can actually be proud of!  Web Symphonies really did a great job; if you're a small business owner and need a revamp, consider reaching out to him  he'll give you 15% off your design if you say HTP sent you!  Plus, he's Nicole's boyfriend, so you know he's all sorts of awesome.