I am in the shower.  I look down at my arm and notice this strange, pale triangle in the crook of my arm.  I dip my head closer to inspect.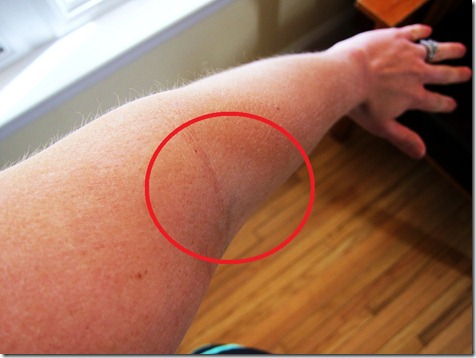 "Hmmm," I wonder.  "How the heck did I get that weird tan line on my arm?"
Then I realize – it's from running so much with my arms bent.  That is a pretty cool tan line, if you ask me.  Runner WIN!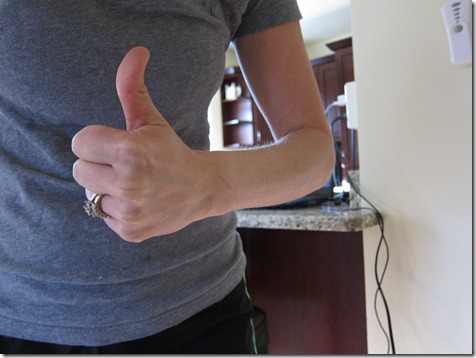 (Yes, I wear sunscreen!)
In other news, today at Girls on the Run, I asked the girls to list qualities that make girls and women beautiful.  With ZERO prompting that we weren't talking about physical characteristics, the girls raised their hands and listed things like:
Kindness
Gratitude
Personality
Being friendly
Humor
Willingness to help others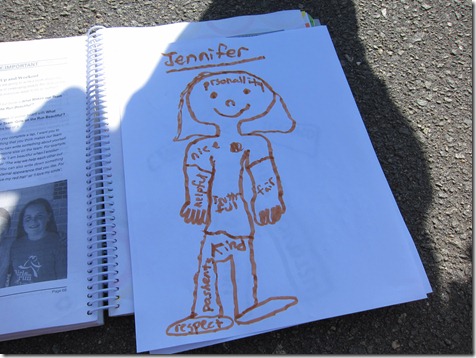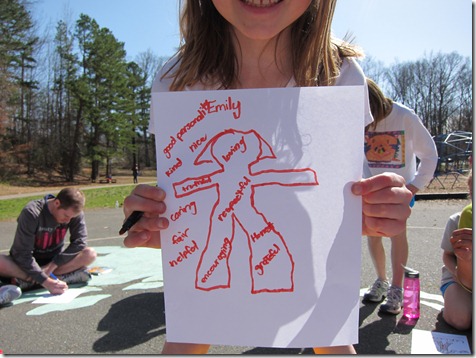 Self-esteem WIN.
What's a win for you today?