Good morning. 🙂 I was up early so I could get some work done before other errands.  I'm seeing my Girls on the Run in their school play at 8 AM and then I have a meeting.  I had to laugh when I asked the girls what roles they each held – one is the old woman, another is a water dragon, one is a phoenix, and one is a dog.  I have no idea what this play is going to be about!
Breakfast: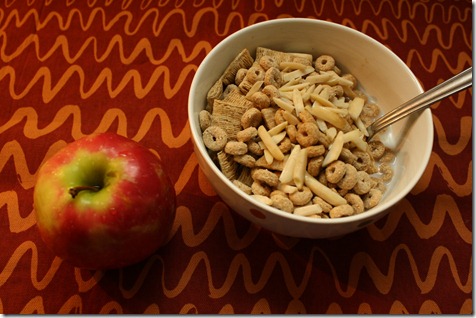 A mix of shredded wheat and O's with almonds and rice milk.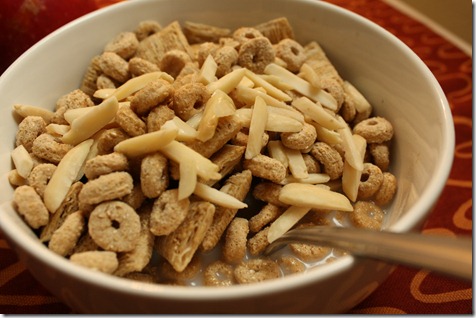 And I snagged the last piece of fruit in the house.  There's one advantage to getting up early!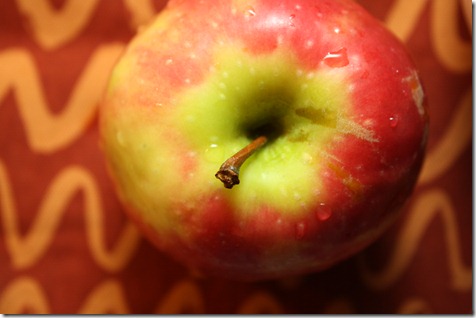 By popular request, here's my current running playlist!  There's a lot of familiar songs from my other playlists on this one, but also some good new ones.  I am OBSESSED with Florence + the Machine but only have two of her songs on my iPod so far.  I need to download some more!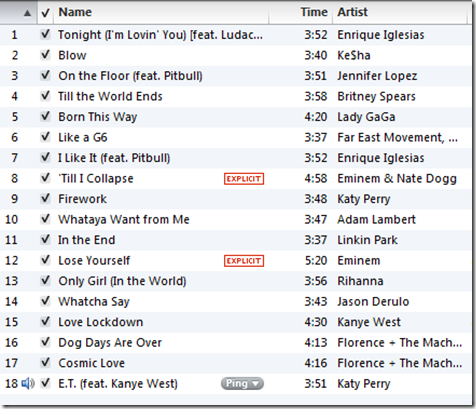 This is a great running song:
What are you listening to during workouts right now?
Pssst – Check out my latest Own Your Beauty post on why laughing at life's mishaps is beautiful.