I totally forgot about Spring Forward (but I love how smart phones automatically adjust) so I am completely dragging this morning.  That hour can mean a lot!
Last night, I was laying in bed Googling 'spelt pancakes' and the first recipe that came up was one by my dear blend (blog friend) Angela from Oh She Glows. 
Angela's never steered me wrong in the past, so I decided it was fate and baked her recipe this morning.
Mmm.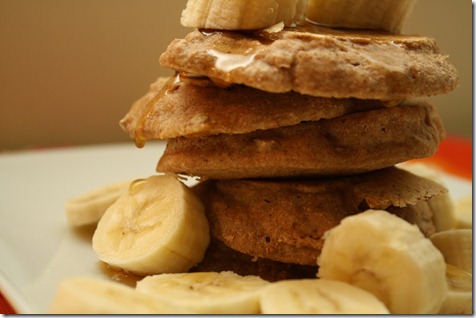 Spelt flour has a nutty flavor and high protein.  Thanks to the spelt flour and the protein powder that I added in, these pancakes pack quite the protein punch, so hopefully they will fuel me through my workout nicely.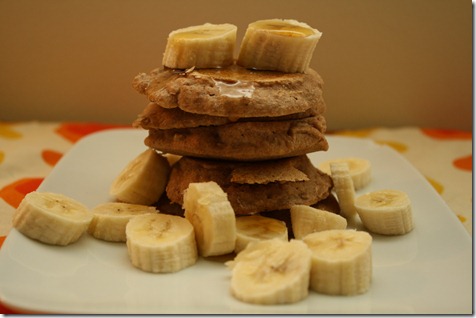 With a banana and syrup.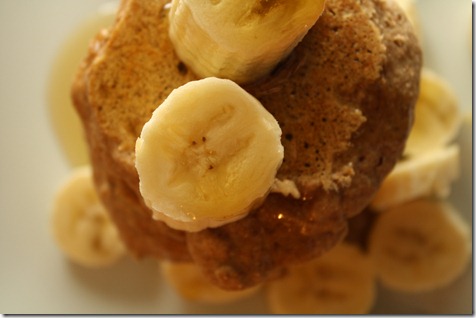 What are your favorite blog-world recipes?
Mine are:  Anne P's granola bars and Angela's Vegan Overnight Oats.