Morning. 🙂 You know what makes a bowl of oatmeal truly special?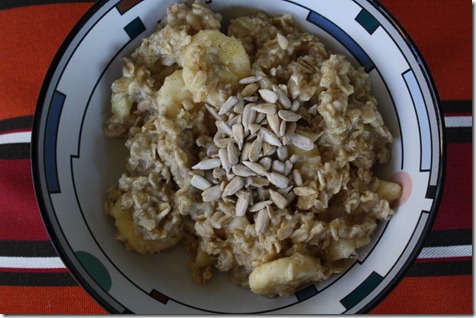 Oatmeal freckles!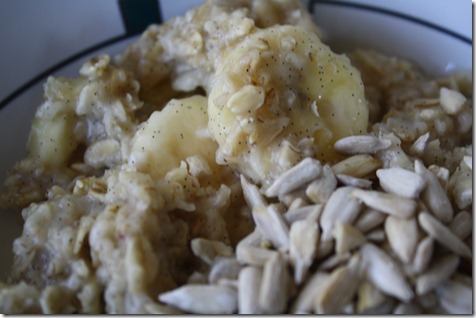 Alright, they aren't freckles, but that's what I'll tell my kids. ;)  I actually added a bit of vanilla bean to my oatmeal this morning, and the result was fantastic.
You can find whole vanilla bean in the spice section of most well-stocked grocery stores.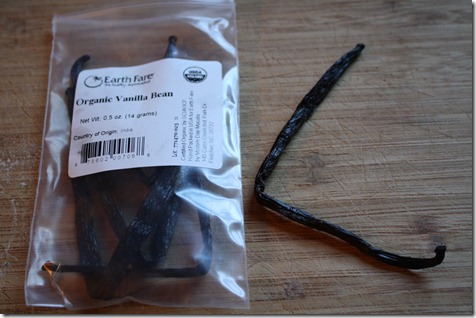 To get the most of the flecks out, roll the entire length of the bean in between your fingers for a few seconds.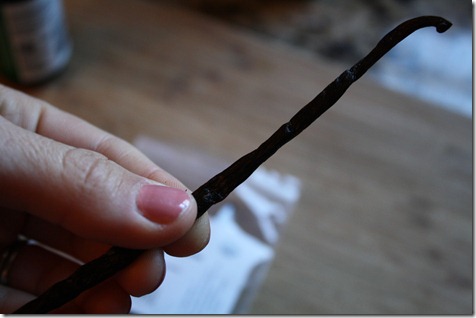 Then, slice lengthwise and use a knife to scrap it out.  Mmmm!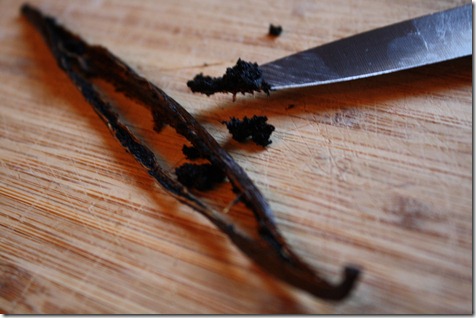 On the stovetop, I cooked:
1/2 cup oatmeal
1/2 cup almond milk
1/2 cup water
1 banana
Vanilla bean
1/2 teaspoon vanilla extract
Topping: sunflower seeds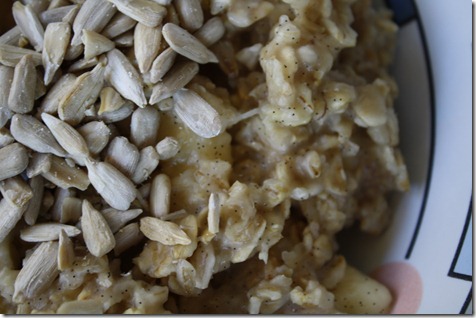 A lovely sweet and salty combination!
Song of the day:
And in other music news, Peter Hollen's version of Born This Way is on iTunes!
I'm off!