Catching up on weekend posts?
Nothing chases the Moan-day blues away quite like a new breakfast recipe.  Dare I say this is a new favorite recipe?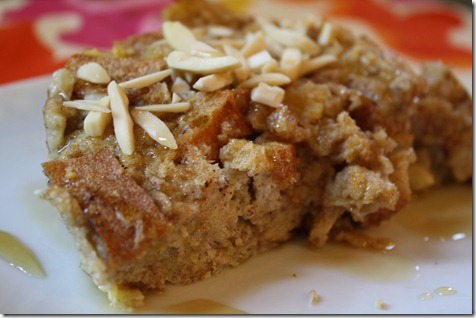 Here's the thing with breakfast recipes – I don't want to spend twenty minutes prepping breakfast.  I have other things to do (like, um, shower and get to work).  But I don't mind spending 5 minutes prepping a breakfast that requires 20 minutes of baking. 
Simply prep this amazing French Toast Casserole before jumping in the shower, and by the time you're dressed, you'll be munching on an breakfast fit for a Queen (or King).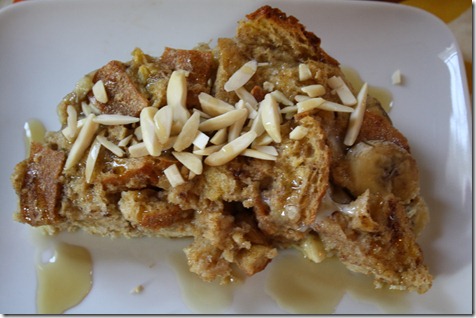 Look, Ma – only eight ingredients (and I bet you have them all already)!
French Toast Casserole
Ingredients (for two servings):
4 slices of crusty whole wheat bread (crustier, the better)
4 eggs
1 tablespoon vanilla extract
1/2 cup almond milk (or your milk of choice)
1/2 tablespoon cinnamon
1 ripe banana
Toppings:  Maple syrup and almonds
Directions:
Preheat oven to 375.
Chop bread into 1 – 2 inch strips.  Place in small greased casserole dish (mine was an 8-inch round).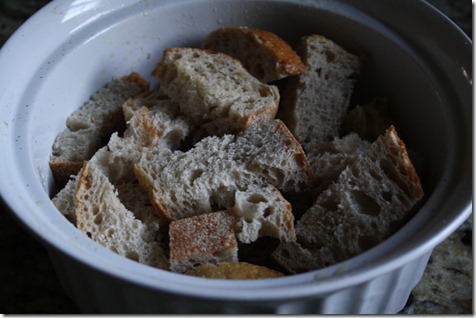 In a bowl, combine eggs, milk, cinnamon, and vanilla.
Pour egg mix over bread and slice in a banana.
Stir and let stand for a minute.  Stir again, thoroughly coating all the bread with the egg mix.  Pat down with spoon.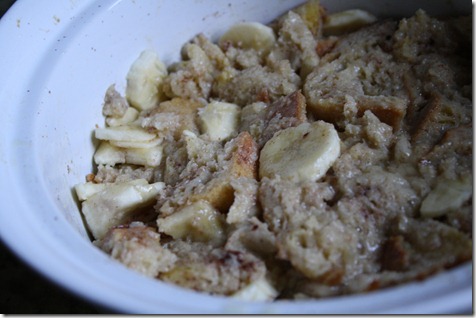 Bake at 375 for 20 minutes.  Remove, let stand for one minute, and slice (makes two servings).
Top with nuts and maple syrup.
This would also be an awesome dish for a big brunch – just double or triple the recipe and make it in a larger casserole dish.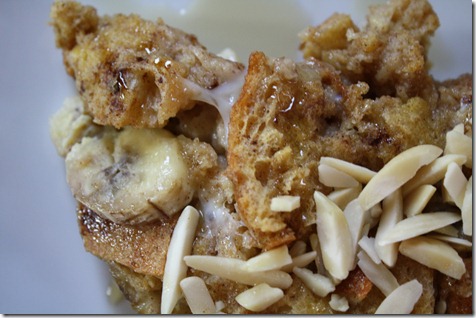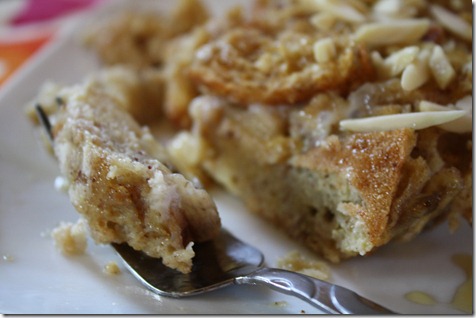 I feel better about Monday already.  🙂