Waking up earlier is getting easier and easier.  It's taken me a week, but I knocked off 1.5 hours off my wake-up time by setting my alarm 15 – 20 minutes earlier each night (and trying to get in bed earlier, too).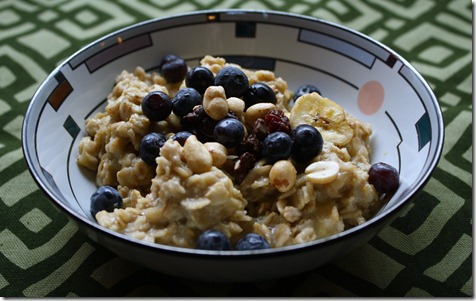 Everyone else is sleeping, so for breakfast, it was just me + oatmeal: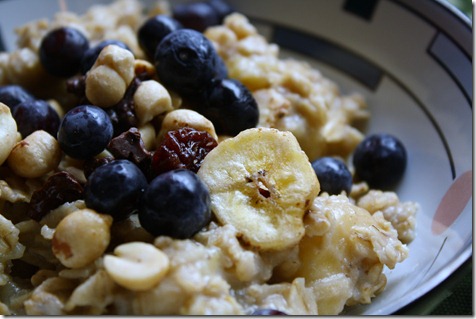 On the stovetop:
1/2 cup oats
1/2 cup almond milk
1 banana
Vanilla extract
Toppings: blueberries and 'monkey' trail mix from Trader Joe's
Remember my beloved Peter Hollens, the a cappella rock star from the reality show The Sing Off (here's the funny story of how we met)?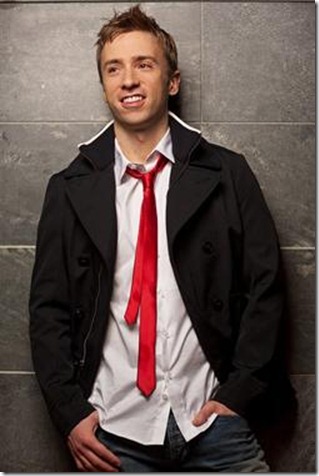 His latest musical project, "Pray," consists of sounds entirely made by the voice and mouth. The arrangement (based on the Justin Bieber original – squeeeeal!) features two other awesome The Sing Off stars. All iTunes proceeds from "Pray" will benefit victims of the March 2011 earthquake in Japan through the Red Cross. Buy the single here!
I still can't believe Peter doesn't have an agent, especially since he can sing AND produce awesome tunes!  One day, he'll be big – wait and see!