We're out of several key breakfast staples (i.e. oatmeal and eggs) so I had to get a little creative with breakfast.

No raw oats?  No cereal?  Nothing a Clif bar can't do.

In the mix:

 
Clif bar
Greek yogurt
Sunflower seeds
Chia seeds
Banana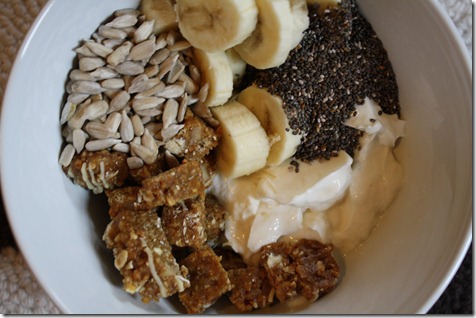 Two New Favorites
I am always on the lookout for great new workout gear; however, I am very, very picky, especially when it comes to tops and bottoms. 
Shirts:  Obviously, must be sweat-wicking.  Workout tops cannot be too tight.  I hate tops that suction onto my stomach when I start to sweat.  Also, tops cannot be too short or I end up pulling them down all the time.
Running Tights/Capris:   I hate capris that expand when they get wet so they end up sliding down my butt.  I'd rather have skin-tight running tights for muscle compression purposes.  Also – they have to be functional.  I prefer a zippered pocket above the butt that is large enough for a credit card, key, and packet of Gu (at least).
Happily, I was recently gifted two pieces of gear from Lululemon that are so amazingly perfect that I'd going to buy some more in different colors as soon as I have cash to spare.
First up: Swiftly Tech Short Sleeve.  This shirt is awesome because it actually has threads of SILVER woven into the fabric, which reduces stank.  And it really works – my shirt felt wet, but not smelly, after a hot yoga class.  It also features patterned meshing at the neckline, under the boobies, and under the arms for maximum breathability in the areas that girls sweat the most.  It's a long tank and would be awesome for tall girls.  Plus, super soft and flattering.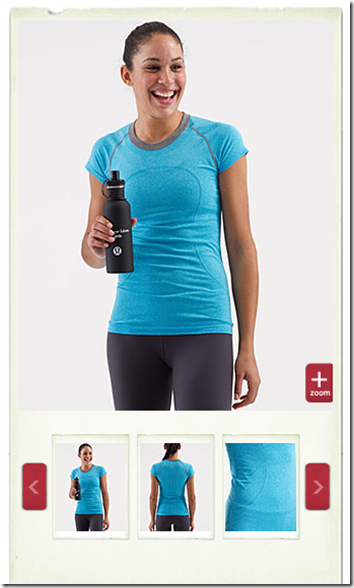 Next:  Inspire Crop.  I am IN LOVE with these tights.   First of all, they have patterned muscle compression and 'hold in' all of my lovely lady lumps, which really does make running more comfortable.  The cut is also very, very flattering.  There's a big pocket in the back and a little hidden key pocket in the front.  But the nicest thing about these tights is the extra wide waistband, which doesn't cut into my stomach at all.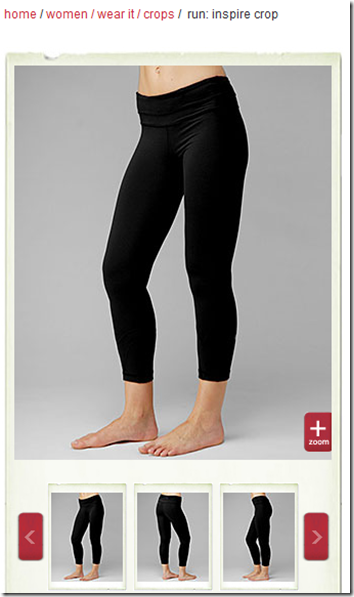 Of course, the only drawback to these pieces is the price ($58 and $86).  However, you definitely get what you pay for – these are two pieces of gear that I'll be rocking for years.
Are you as picky as I am when it comes to the fit and feel of workout clothes?  What are your requirements for an awesome top or bottom?