Tonight, a few of the Charlotte bloggers came together to celebrate Jen's 29th birthday.  We went to the Queen City's current hotspot, of course…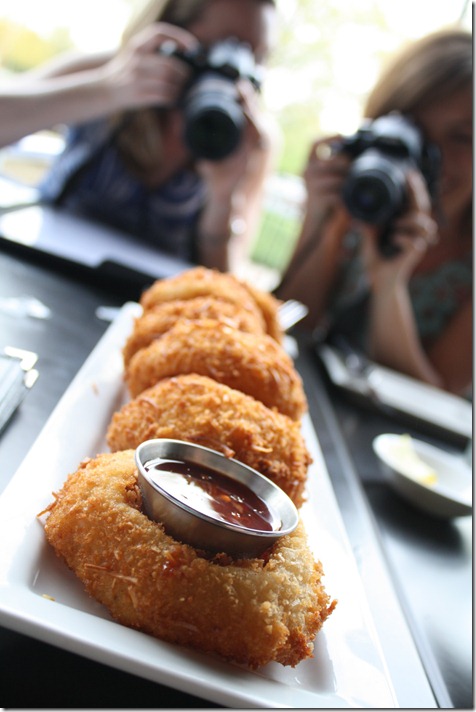 In attendance:  The Birthday Girl, me, and the Hubs.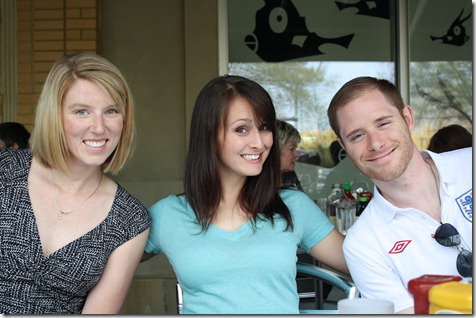 Katie and Stew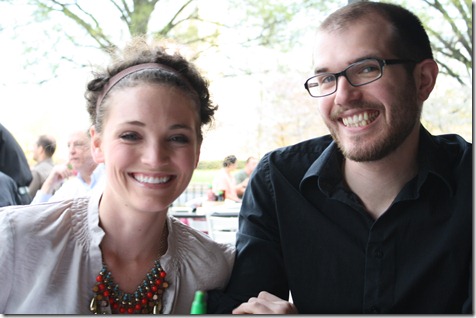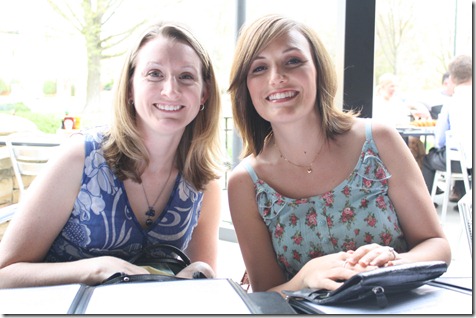 Diana and Dan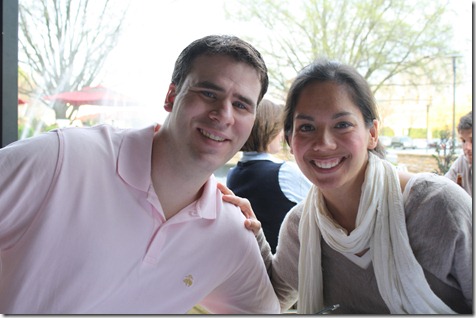 As well as Michelle and Ben, but I didn't snag a picture of the fabulous twosome.
Wanna know what else was fabulous?  These AMAZABALLS Coconut Encrusted Onion Rings.  They were the thickest, sweetest, most breathtaking onion rings that I've ever had.  I had one with some creamy dipping house.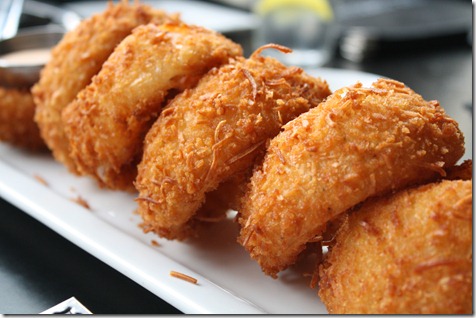 I also got a Custom Roll – but it was the same old thing I always get.  Doesn't mean it was less than delicious.  Brown rice, beets, carrots, and tofu.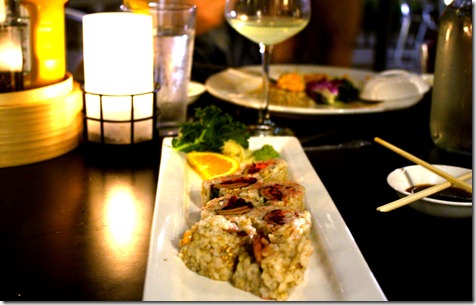 I was saving room for dessert.  Jen's husband brought over amazing vegan cupcakes… I swear that I've never had such wonderful vegan cupcakes before.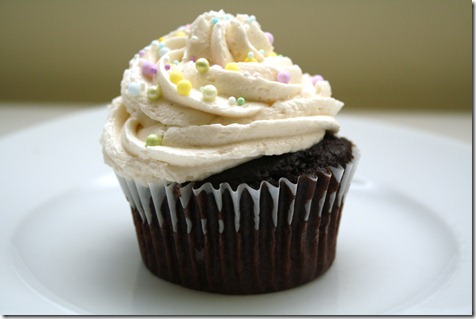 In fact, we took a few extras home and I ate another 1/2.  So creamy! 
Let's see… we also did Girls on the Run today.  The Husband led the gossip lesson and did a very good job.  We illustrated how gossip "gets out" by having one of the girls squeeze toothpaste into another's hands, and then the second girl tried to "stuff back" the gossip into the tube… proving that once unkind words are said, you can't take them back!  I forgot to bring a towel so the girl ended up wiping her hands all over my shirt and shorts… I smelled like mint. 🙂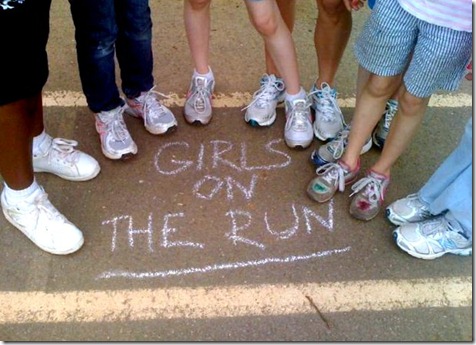 Girls on the Run is so much fun.  I love it.  It's truly the best four hours of my week.
Post-volunteering snack:  Greek yogurt, blueberries, sunflower seeds, and raw oats.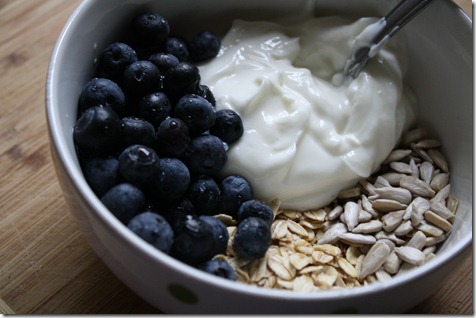 I am beat… to bed I go!