This is too cool not to share!  🙂
I always say in interviews that I've received Operation Beautiful notes from every continent except Antarctica.  Today I received a photograph of one that was taped to the South Pole.  Yes, the actual South Pole.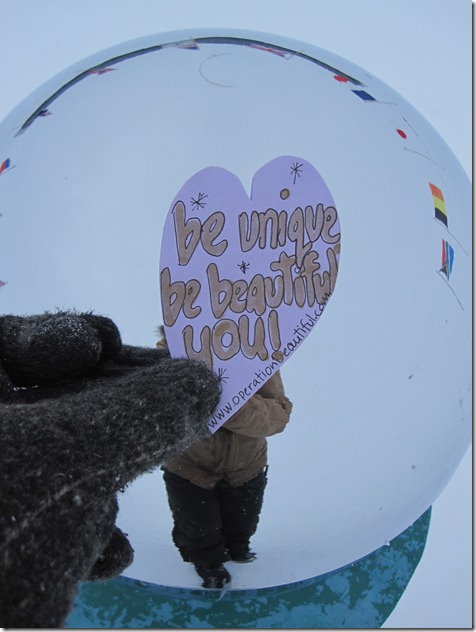 (Thanks Justin!)
Beyond that excitement, I'm plowing through loads of work and making progress on the first draft of the book.
I also attended a coaches' meeting at Girls on the Run.  The season starts on Tuesday so we had a lot of last-minute stuff to go over.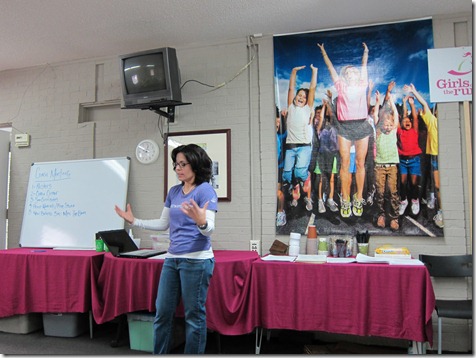 And I ran 6.1 miles in 59:38 – very exciting because I had ZERO foot pain, which I'm taking as my cue to begin extending my long runs so I can get ready for the half!
Meals so far today included a scrumptious breakfast of whole wheat pancakes (box mix) with chia seeds, a dollop of vanilla Greek yogurt, and a banana: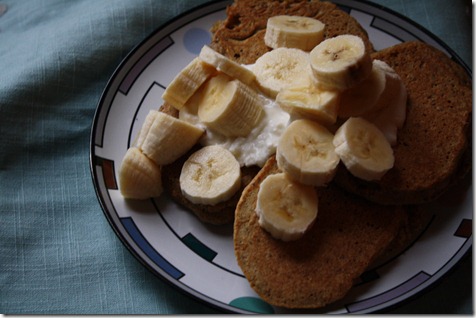 Pre-run snack was toast and chocolate PB: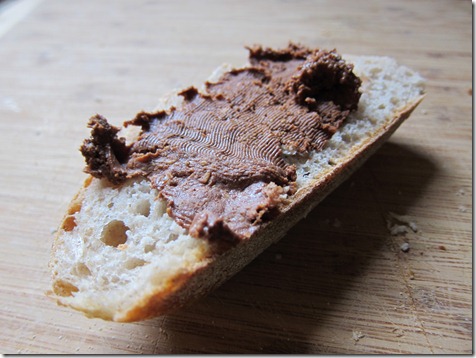 And lunch was a hummus and spinach sandwich with lentil soup on the side.  The soup was Trader Joe's brand and oh-so-good (even if it doesn't LOOK pretty).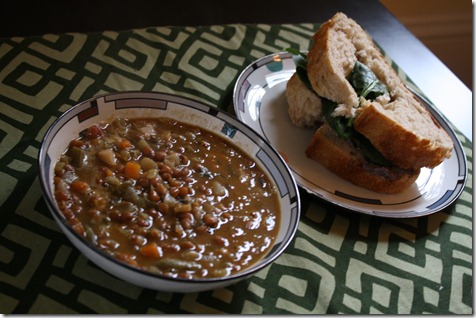 Back to work I go!
What's an exotic locale you'd like to travel to?  I really, really want to go to Thailand.  One day!