First ice cream for breakfast and now this?! 🙂
Beer oatmeal: Only on the weekend!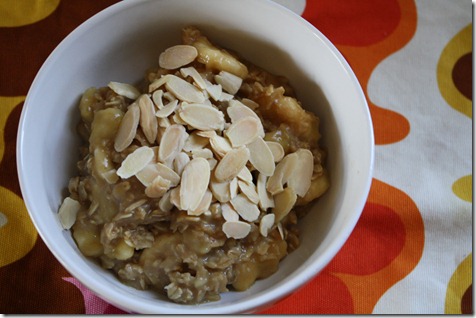 I was staring into my fridge and saw this delicious bottle of brew: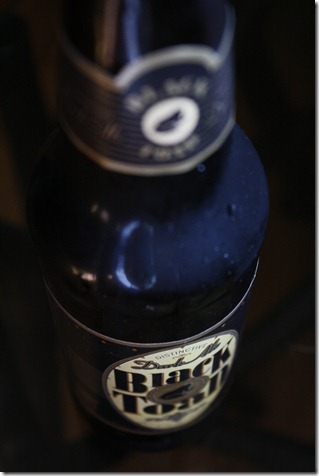 The
Black Toad Dark Ale
(an English Brown Ale) from Black Toad Brewing
contains hints of chocolate and coffee. 
And it happens to taste delicious in oats.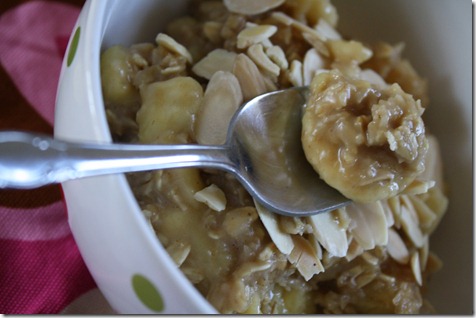 In the mix on the stovetop:
1/2 cup oatmeal
1/2 cup dark beer
1/4 rice milk
1 ripe banana
Plus some almonds on top.  The Husband's verdict, "Yummmm.  It's different.  Wait, you said there was BEER in this?"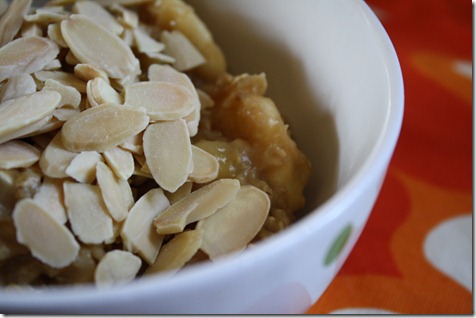 Hey, if this doesn't get my weekend off on the right foot, I'm not sure what will.