Last night was Nicole's SURPRISE 30th Birthday Party!  I helped her boyfriend Isaac organize a Gossip Girl-themed masquerade ball at a new local wine and chocolate bar called Petite Phillipe.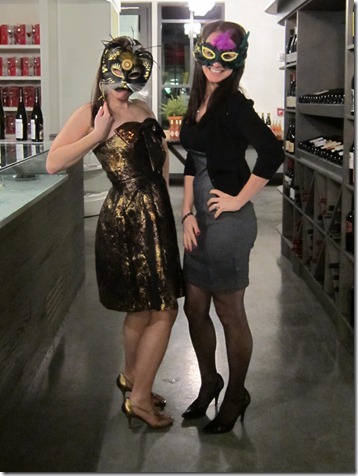 The party was great.  The space is warm but industrial, and the staff was super attentive to our private party!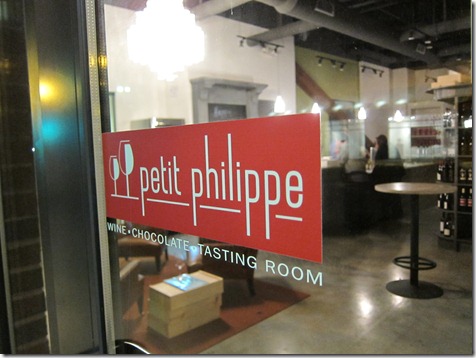 But first… DINNER!
The four of us – Nicole + Isaac and the Husband and me – went to a place called 300 East, which is situated in a refurbished old house.  I love the vibe.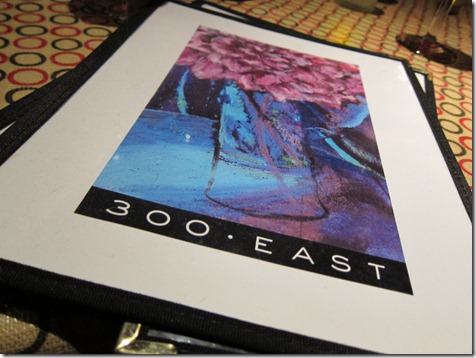 The table ordered the falafel appetizer to share.  The carrot salad on top of the fried chickpea ball was amazing!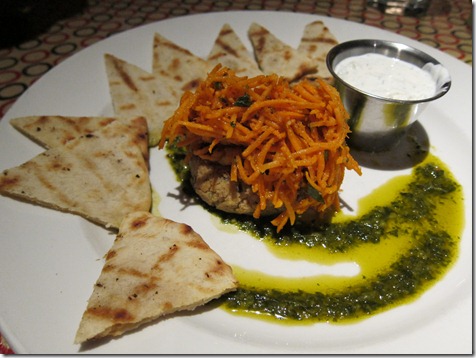 The Butternut Squash Pizza caught my eye… I couldn't get anyone to split it with me so I just ordered my own personal pizza.  🙂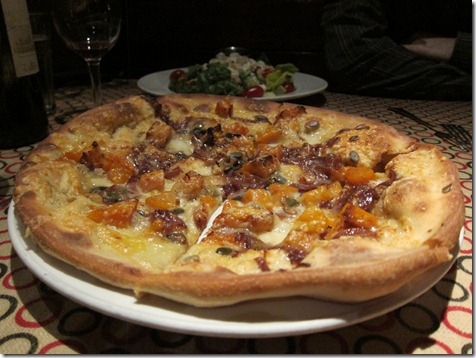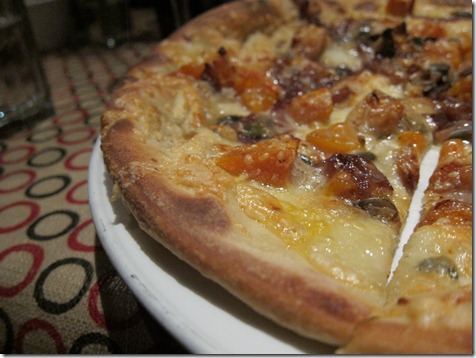 Everyone was super jealous, obviously.  I shared two slides and gobbled up the rest!
The waitress brought Nicole a little ice cream and brownie.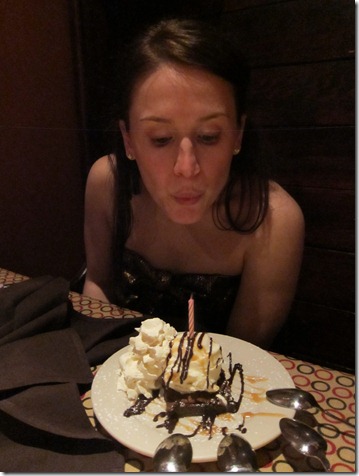 We told Nicole that we were going to the bar to continue the celebration, but we were really headed to her surprise party….
She seemed really excited when she walked in.  Everyone was there – about 30 bloggers, friends, and family members.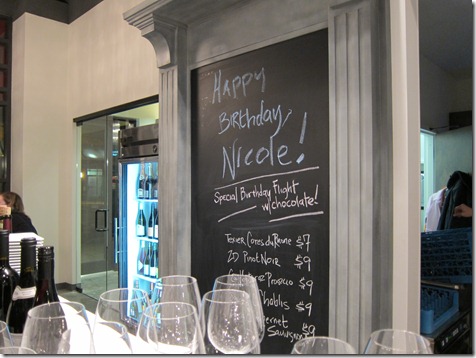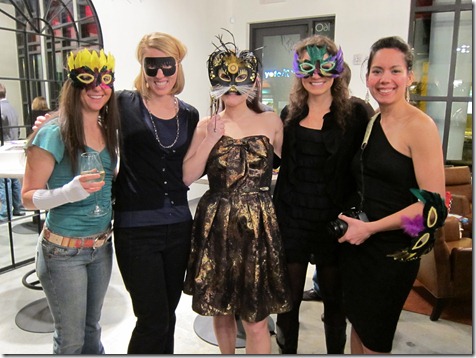 For Nicole's birthday, I gave her this sweet cat masquerade mask, since she loves cats.  :)  Pretty, huh?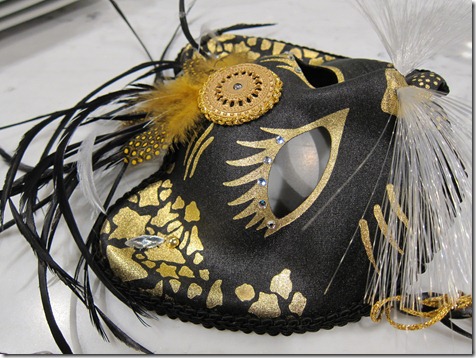 Our party included a wine and chocolate tasting.  I really love the attitude of the staff at Petite Phillipe.  They know a LOT about wine but aren't snobby about it.  Our flight of wine included 1 champagne and 3 reds (Nicole's favorite).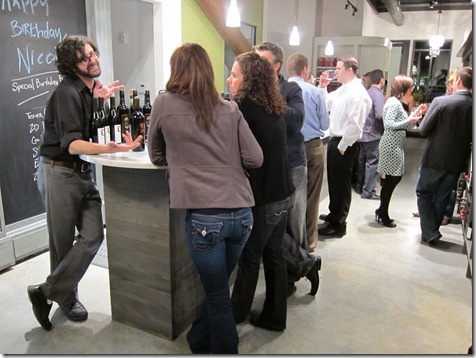 Our flight included:
Antech Emoticon (Sparkling)
Rocco by Willamette  (Pinot Noir)
Qupe by Santa Maria (Syrah)
Terra Valentine by Spring Mountain (Cab blend)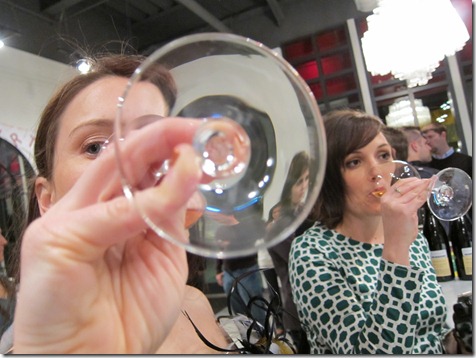 I loved them all, but the Pinot was my favorite.
The chocolate was to DIE for – all handcrafted in the store!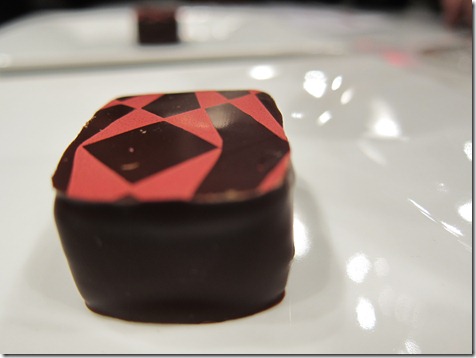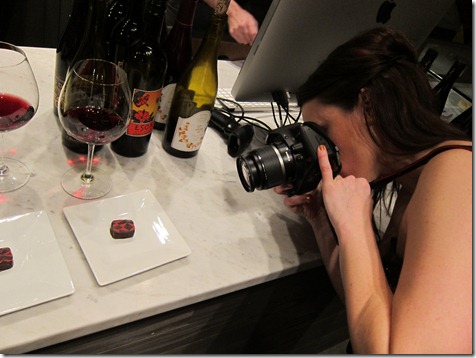 Flavors included gingerbread, blood orange, and dark chocolate.  Mmm!
All in all, a very unique party at a very unique space! I hope Nicole had lots of fun!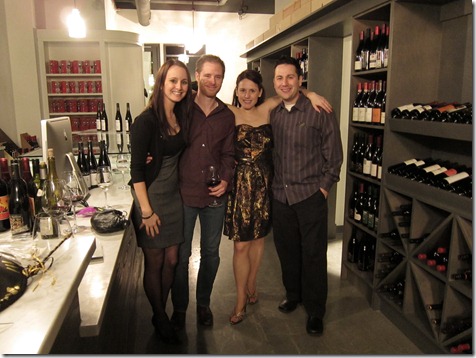 I hate to blog and bolt, but we have coaches training at Girls on the Run today!  I need coffee, STAT!