Did you see?  My Top Posts of 2010.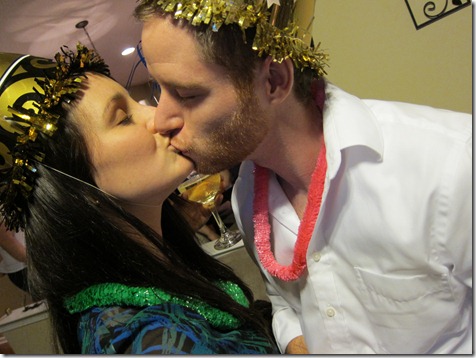 We're officially in the future.  Can you believe it's TWO THOUSAND AND ELEVEN?! Soon we'll all be flying around with jet packs.  And teleporting ourselves to work.
Anyway – Our party was AWESOME.
The food was delicious – I pretty much parked my butt at the table and grazed all night long.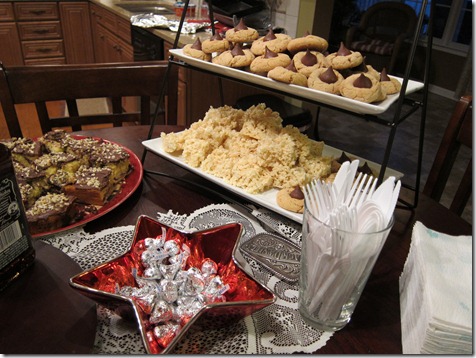 I have to make this recipe again:  Sarah used Pillsbury crescent rolls to make a crust for a 'unbaked' pizza with a cream cheese and sour cream sauce + raw veggies on top.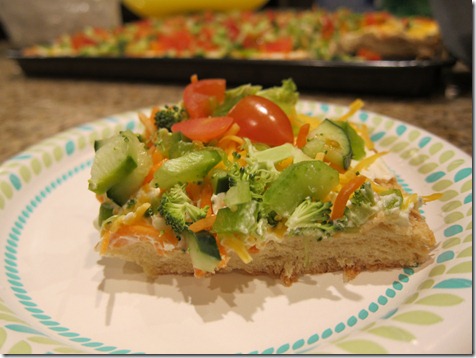 Her husband made this ooey, gooey cheese dip: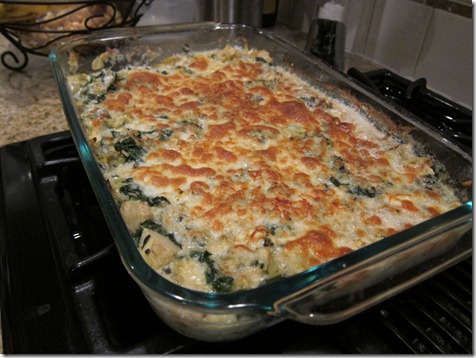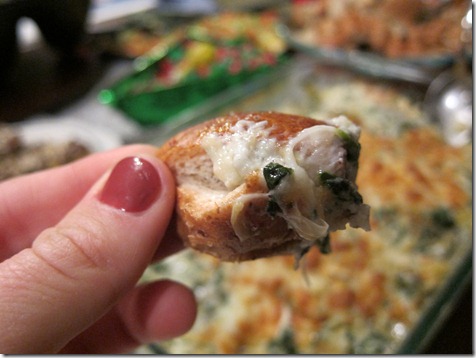 And the drinks were flowin'!
We made punch with:
Champagne
Vodka
Orange juice
7-Up
Orange Sorbet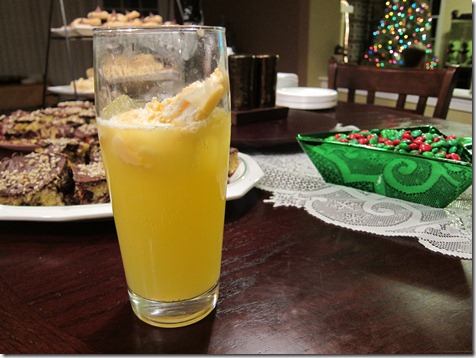 And the games were fun!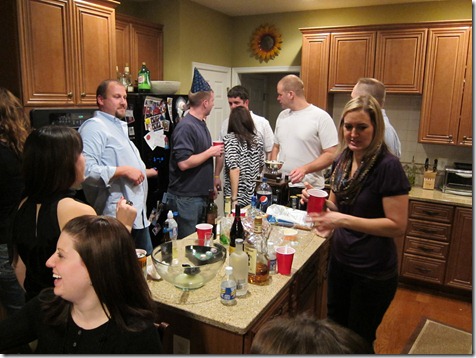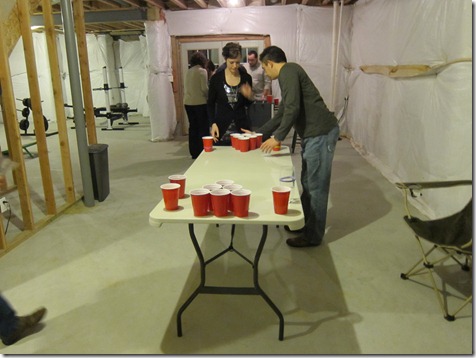 You know you're maturing when you play beer pong with water cups to ensure the game is hygienic.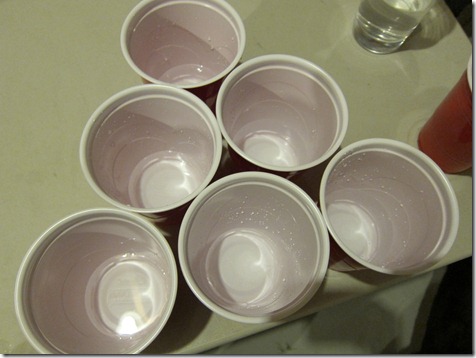 I'm EXHAUSTED!  But it was an awesome night.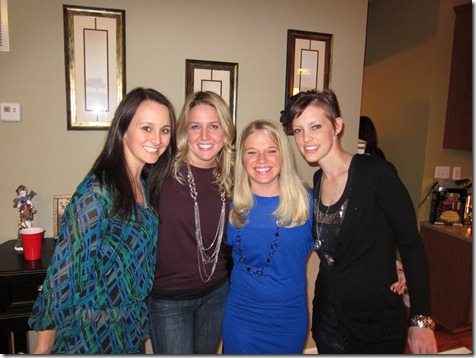 Welcome to 2011!  I hope you had a wonderful New Year's Eve, too!