Last night, we ended up making Christmas sugar cookies instead of Dough Balls.  Since this recipe has over 2,000 positive reviews, I figured I couldn't go wrong – and I was right.  The cookies were chewy and dense, just the way I like sugar cookies!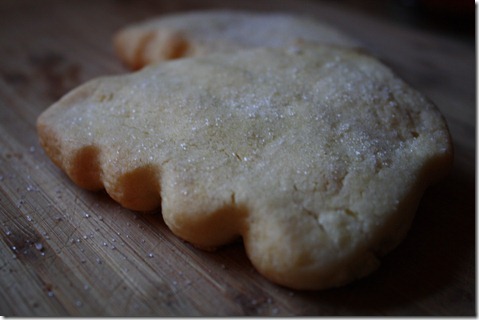 I am definitely adding this to my holiday arsenal of recipes!
This morning, everyone else slept in so I snuck out with the sunrise and went for a run.  I did 3.0 miles, and it felt pretty good! Recently, I've been feeling in a bit of a running slump since the marathon, and I realized why.  Not only has my weekly running time dropped from 6 hours a week to about 2 (which is kind of sad to me because running is one of my favorite things to do!), but I haven't been running long distances at all.  This morning, it finally clicked – I think runs only start to feel pleasurable (for me) after 2.0 miles.
Mile 1, I feel cold and snot is running all over my face.  Mile 2, my legs are feeling stiff and my muscles are right.  By Mile 3, everything is warmed up, and I start to have fun!  … And then I stop running.  :)  Haha!  I really need to get back over 3.0 miles so I can get back into the zone.  Just waiting for my knees to cooperate again!
I tested out these Nike running tights, which I bought yesterday and are on Black Friday weekend sale for $30.
They were super comfy and warm! I would recommend buying a size smaller than you think you'll need.
Breakfast featured a very special topping. 🙂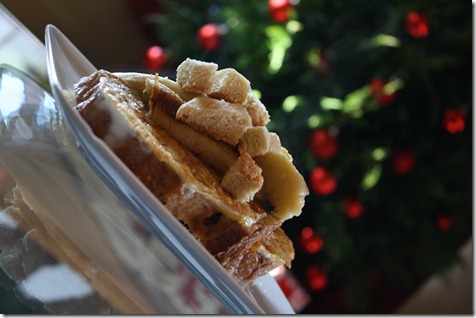 Christmas cookie and Grilled Banana Sandwich!  I crumbled about 1/2 a cookie on top of my melty banana.  It was so good.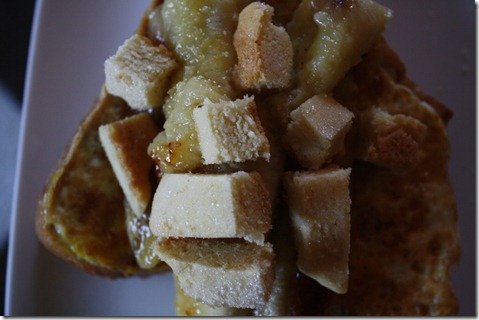 Um, I should put cookies on top of more breakfasts.  Truth.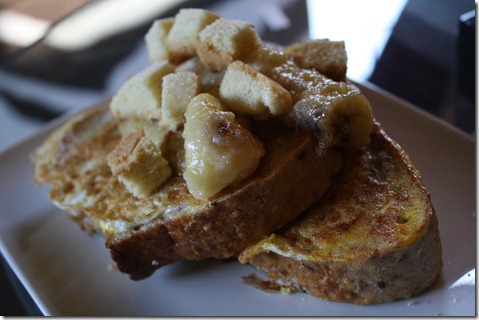 Off to enjoy the Holiday weekend!
What's your magic number for mileage?  Are you still looking for your magic number?