A few people have asked for cupping pictures!  Cupping is a technique used by acupuncturists.  An alcohol-soaked cotton ball is lit on fire, and then the practitioner quickly passes the flame into a glass cup to suck out all the air and create a vacuum.
Then, the cup is quickly placed on your skin.  It is not hot!  Cupping is most common on the back, but you can use it on other places.  Like on the IT band!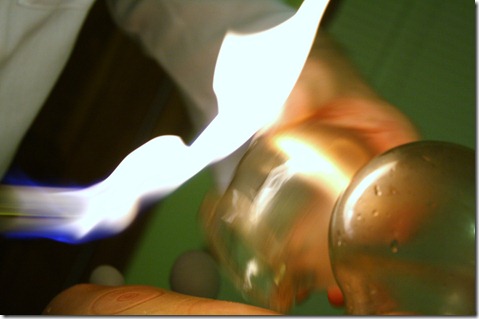 The doctor coats the skin with baby oil prior to cupping.  The vacuum created by the fire sucks the skin into the cup, which detoxifies and promotes healing of the immediate muscles and ligaments under the skin.  The Husband either lets the cups just stay in one spot or slides them across the skin, like a deep tissue massage.
The Hus also has plastic cups that are used on specific acupuncture points.  The have a balloon on the ends, so you don't have to use fire.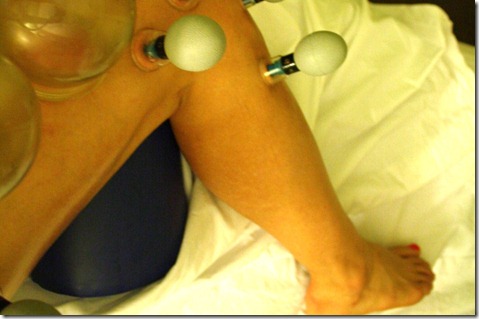 Shown above are the two types of cups that the Husband uses.  Since I was having my IT band and the surrounding area cupped, I had about 4 more big glass cups on my leg to the top of my thigh.
China's national swim team uses cupping!  Yes, it looks like an octopus hugged you.  🙂
(Source)
That's cupping in a nutshell.  Cool, huh?
Besides cupping, here are 8 other things that I did today:
1)  Brought the Husband a black bean burger on a whole wheat bun + sweet potato fries for lunch, and I ended up eating about 1/3 of his meal while we talked about our day.  :)  It was a nice little break.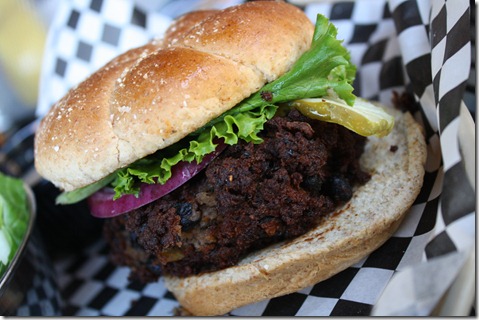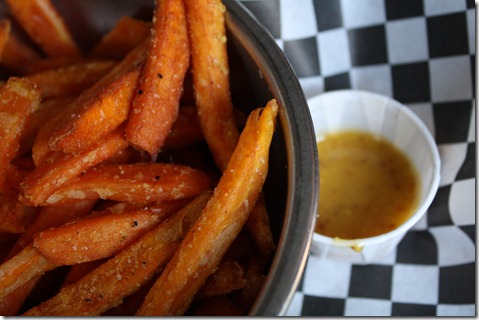 2) My really late lunch consisted of a hummus sandwich and a Green Monster (1 cup rice milk, 2 cups raw spinach, 1/2 banana).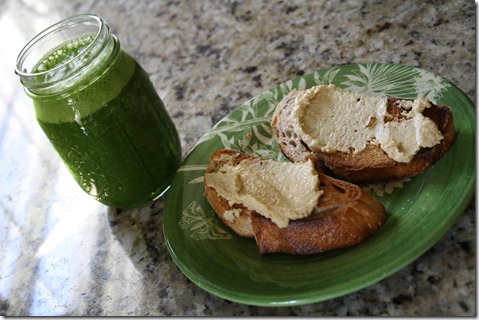 3) And another one of those maple pecan bars!
4) My Dad and I looked at properties for him today!  We checked out a few really cheap homes 40 minutes outside of Charlotte.  The first one was moldy, but I think the second one had potential.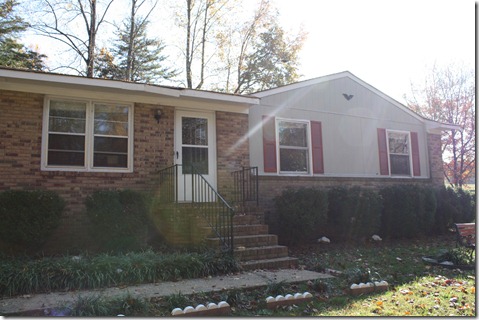 But a LOT of renovation was required so we said, "Nahh."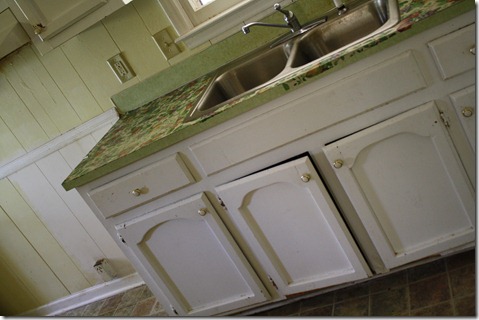 5) I posted this Operation Beautiful note.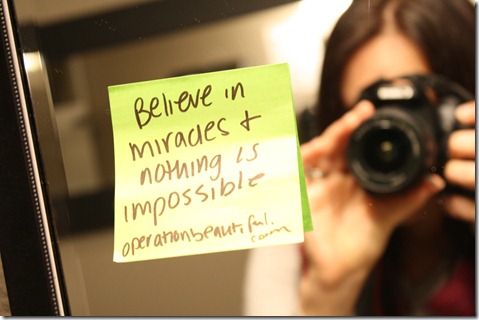 6) And my late-night snack consisted of salsa and chips at a small Mexican restaurant (my Dad hadn't eaten lunch yet).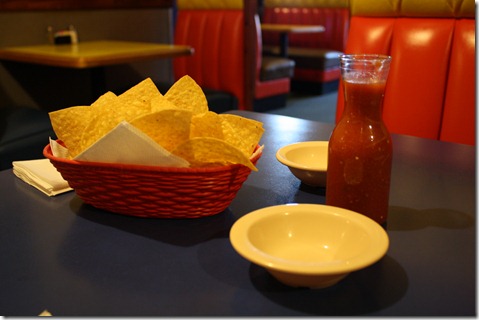 7) Then I went back for another maple syrup bar… or two.  These things are SOOO good.  If you like pecan, you should make them for sure.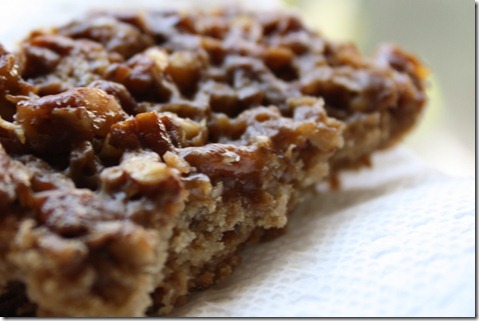 8)  Dinner was a big bowl of veggies (roasted potatoes, parsnips, and carrots) with an over-easy egg.  It was a really good mix.  Something different!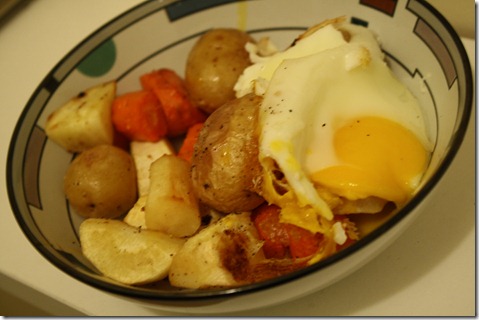 Random day, huh?  I'm SOOO excited that it's Friday though!!