Morning! 🙂 Regular blogging shall now resume.  The holiday weekend was lovely, but I'm sure you're like me and have a TON of catching up to do at work now!
Let's get to it, shall we?
For breakfast, I made a double serving of oatmeal and drove the dish over to my Dad's RV park in South Carolina.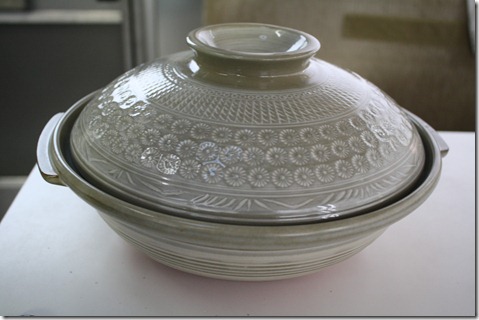 In the mix (for two people):
1 banana
1.25 cups oatmeal
1/2 cup almond milk
1/2 cup water
Brown sugar
Pecans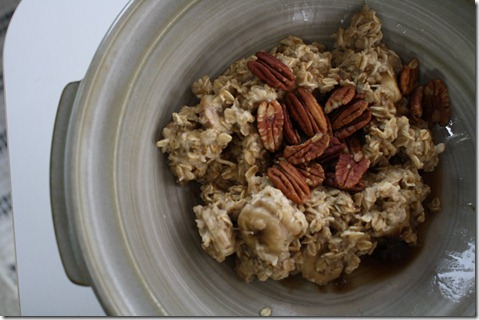 My portion: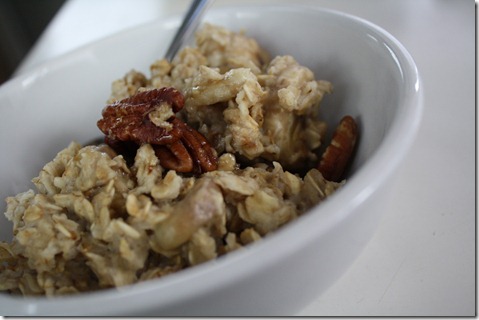 So, not only am I buckling down work-wise this week, but I also think I need to get a little more mindful about being healthy.  I feel like I've been kind of fumbling around since the marathon and really need to focus on getting enough sleep, exercising regularly, doing yoga, taking time to relax in a mindful way (i.e. writing in my journal instead of mindlessly watching House Hunters on repeat), eating enough vegetables, and laying off the alcohol (I had way too much to drink at our celebratory dinner on Saturday night). 
I see a healthy lifestyle as something that ebbs and flows – you can't be on top of it all the time ('life' stuff just gets in the way sometimes).  To me, there is no sense in feeling guilty about it because that's just so counterproductive.   I'm in a bit of a physical and emotional ebb right now, but I also know that it's in my power to turn it around.  It's a cycle, so I'm sure I'll be feeling better in just a few short days if I focus on living the way I want to live.  I don't think you should demand perfection (nor is that very fun or even possible), but I do think it's important to be mindful when you sense you're in an ebb.
On that note, off to seize the day!