One of the reasons that I like running with friends so much is that it's a really cheap way to socialize.  Socializing can get expensive if you don't plan carefully, can't it? 
Diana, Nicole, and I really wanted to spend time together this afternoon, but I think no one was in the mood to spend big money.  So, someone suggested we all go for a walk.  It was a very cheap but fun date.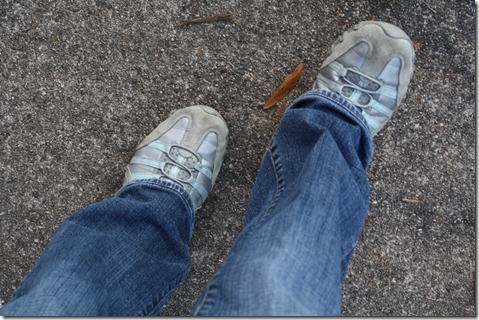 We walked with a goal in mind:  Great Harvest Bread!  The bakery is a little over a mile from my house so it was quite the stroll.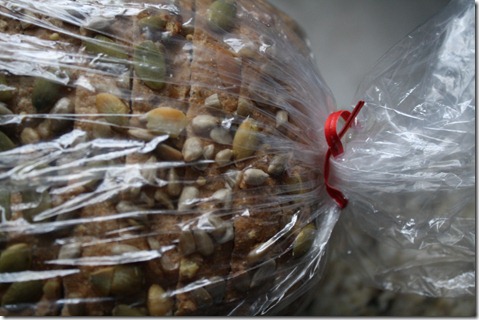 Charlotte is in the very weird transitory period between Fall and Winter.  Just when I think it's officially Winter, we have an awesomely warm day.  Our walk today was a juxtaposition of seasons, too.  With one glance, you see beautiful flowers…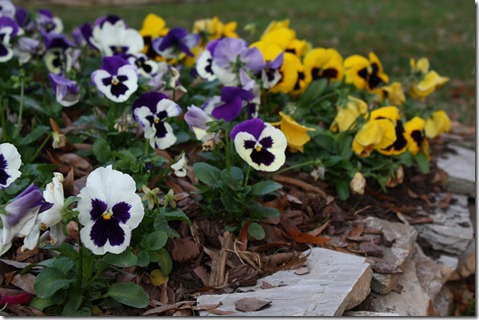 And in the other, there's a bunch of dead trees and leaves on the ground.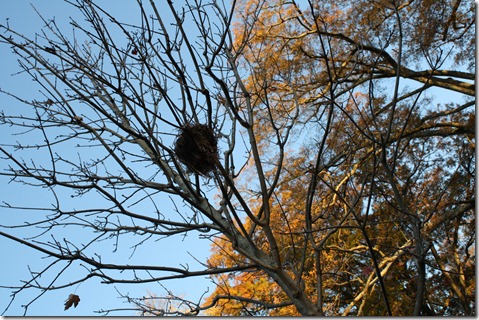 But it was warm and sunny out, so our stroll was perfect.  We stopped off at Starbucks for lattes.  I had a pumpkin spice latte with a vegan cinnamon roll.  They used applesauce instead of buttah and dare I say it – I actually LIKED the vegan, "healthy" roll better than the regular one.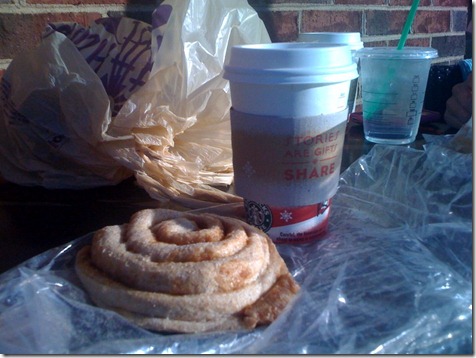 My cheap dates:
Let's see… what else have I done today?
I met up with DadHTP for a little bite to eat: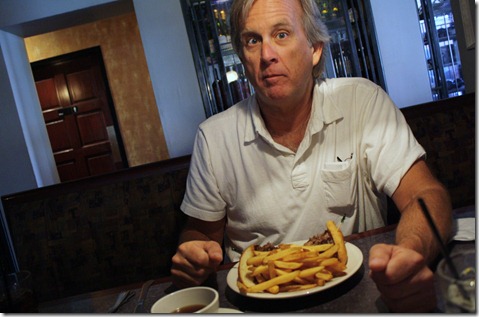 I ordered the arugula and asparagus salad, which is actually a lot denser than it first appears because there's a ton of blue cheese and pecans hiding under all those greens.  Yum!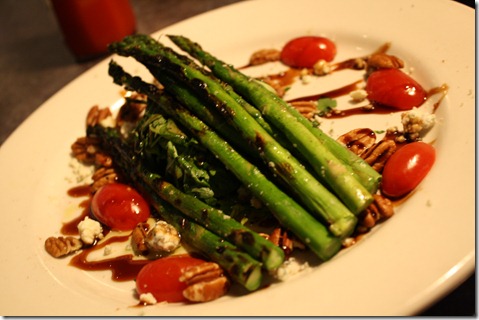 I obviously broke into that awesome loaf of Great Harvest Dakota bread for dinner.  And what is better than bread and soup?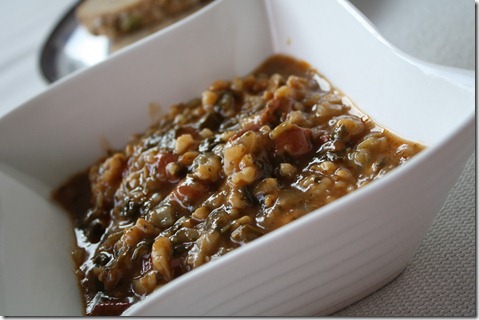 That's Amy's Tuscan bean.  I liked it!
And two slices of the yummiest bread around.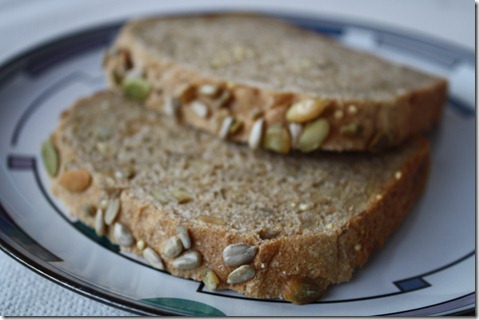 A pan of baked apples is in the oven!  Mmmm.  I know what I'll be snacking on later.
So – tell me.  What cheap dates do you have with friends or significant others to save cash?