Do you see it?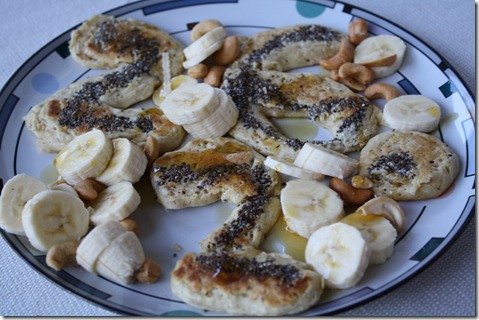 I eat marathons for breakfast.  :)  You just have to tackle it mile by mile.  Or each chia-seed covered pancake, banana, and cashew.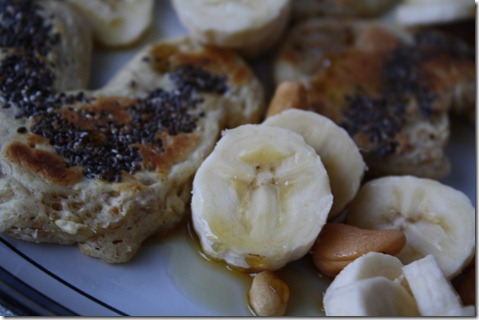 Eat it Run until the whole thing is gone!
Feeling much more confident about tomorrow's marathon!  Sometimes, I think it's just a matter of getting the nerves out and then everything is OK.  When I was on The Today Show in August, the question on everyone's lips was, "Are you nervous?" and although I was sort of terrified, I kept repeating, "No, I'm just EXCITED."  On the inside, I told myself over and over again that getting really nervous wouldn't help me at all during the interview and would exponentially increase the odds that I'd throw up on Meredith Vieira.  The whole experience was a great life lesson.  I'm going to apply it to marathons, too.
So today, instead of feeling nervous, I'm just going to be excited. 🙂 🙂
Plus, my packing list is all organized.  Now I just need to round everything up.  (PS – Loooove the Windows 7 Sticky Note function.)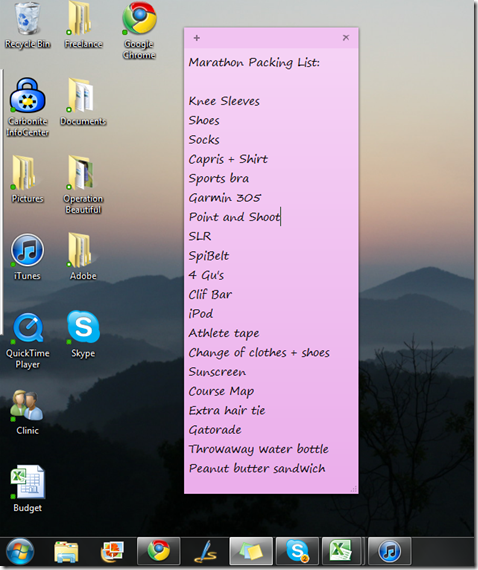 A race is the celebration of your training!