Quick breakfast; I've got to rush out of the house!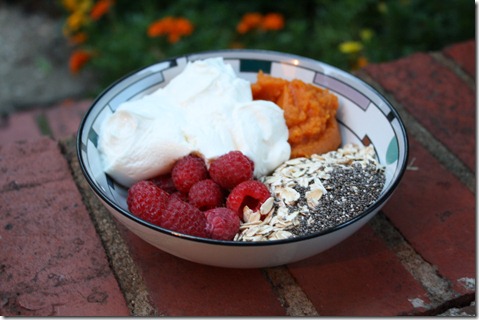 Lazy breakfast mess:
Greek yogurt
1/2 cup oatmeal
1 tablespoon chia seeds
Canned pumpkin
Raspberries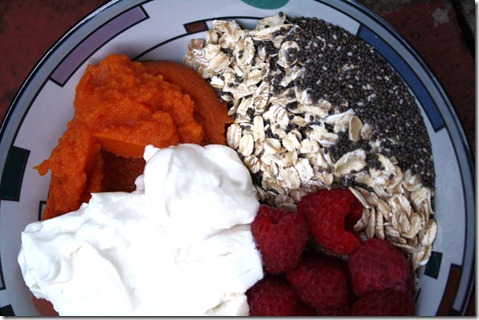 Marathon Music
Here it is!  My official Spinx Run Fest Marathon Playlist.  Thanks to everyone who offered suggestions via Twitter; I downloaded a lot of your favorite tunes!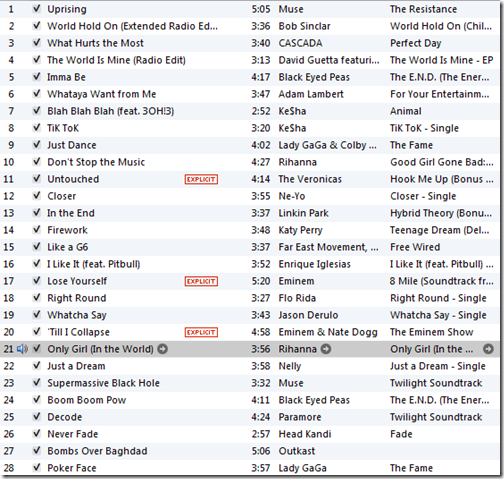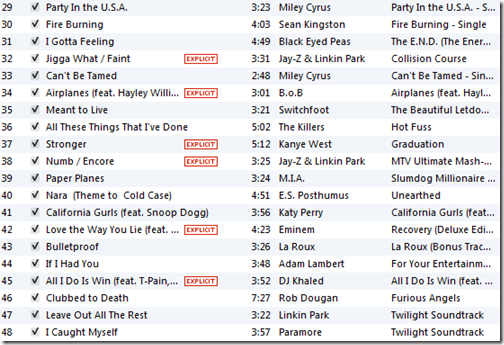 It's only 3:00 hours of music, but I like to repeat songs (I will probably play #36, All the Things That I've Done by the Killers like 15 times) so I'm sure I will have enough music for 4:45 4:40 4:35 4:30 worth of running! 🙂
Do you see any of your favorite workout songs on my playlist?  What's your power song?