Let's get our Tween on!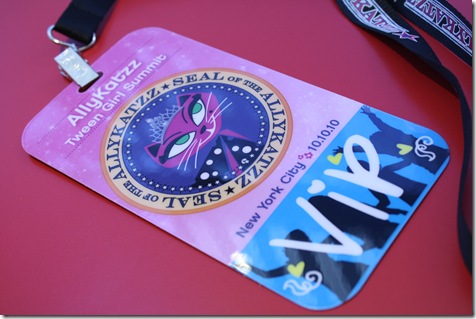 I am so excited to be speaking at this event today.  The room is packed with tweens and their mentors (parents).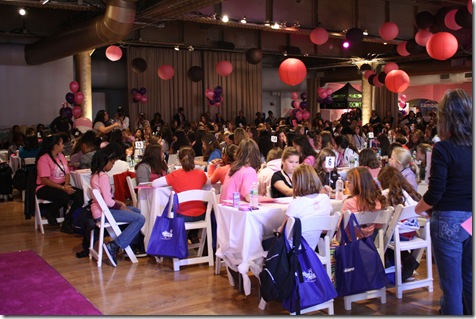 My presentation is for the parents, and I go on stage at 10:45.  I'm speaking to the parents about Operation Beautiful and issues that impact their girls, such as body confidence and Photoshopping.
First things first, I met and talked to all the girls!  I told them about Operation Beautiful and they wrote their own notes, which I then spotted in the bathroom!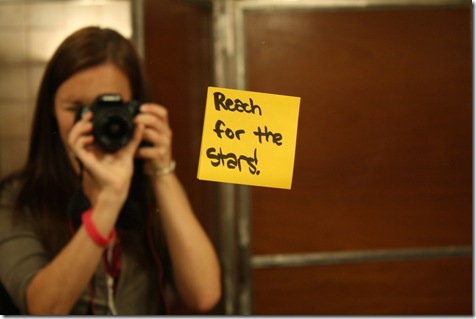 So I finally found an Operation Beautiful note of my very own.  🙂
There are so many inspiring tweens out there. Please don't think that all girls are naughty and mean like on the TV shows!  Overwhelmingly, they want to improve our world.  These girls created their own site called We Stop Hate to fight bullying and discrimination.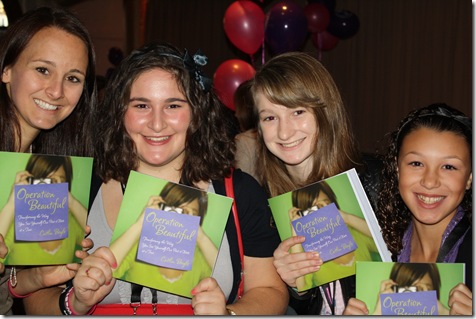 I ate breakfast while chatting to parents and kids. I snagged a banana and Powerbar from the freebie table:
And now I've temporarily snuck away from the action to have a coffee and fruit from a cute corner cafe.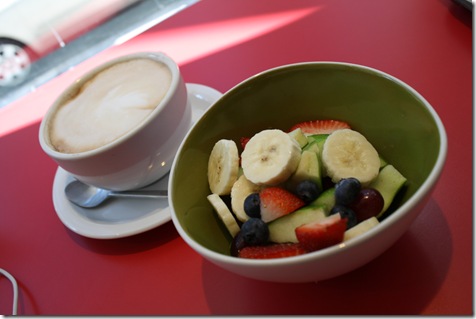 Do you know any inspiring tweens or teens?  How do they inspire you?