Wish I might…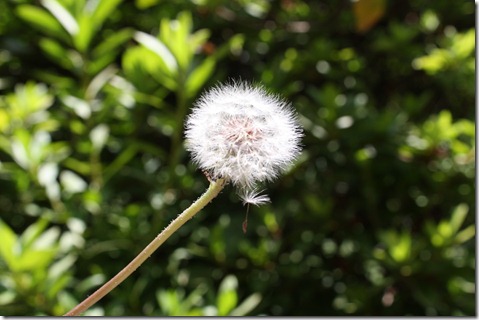 The long weekend is officially over.  Regular work shall now resume.  🙁
On a happier note, I bet a lot of you have four-day work weeks now! Wahoo!  That's almost better than a three-day weekend, in my opinion.
Breakfast: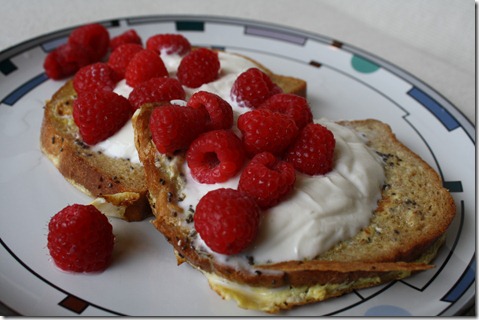 I haven't made French toast in so long – I was craving it today!  I actually woke up starving, which rarely happens to me after a moderate workout day.  I guess I've reached the tipping point in marathon training where my metabolism is constantly jacked up. 
Added chia seeds to one side of the French toast while it cooked: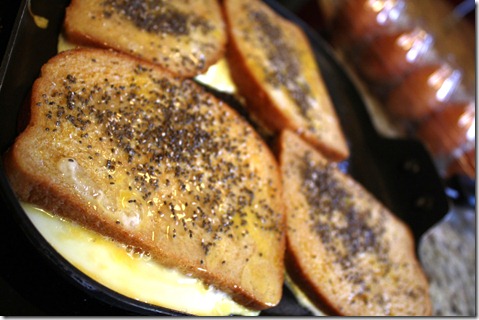 And topped it with Greek yogurt + raspberries.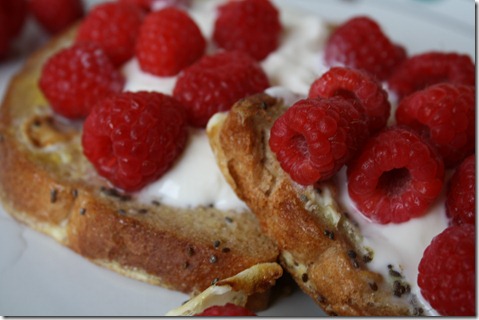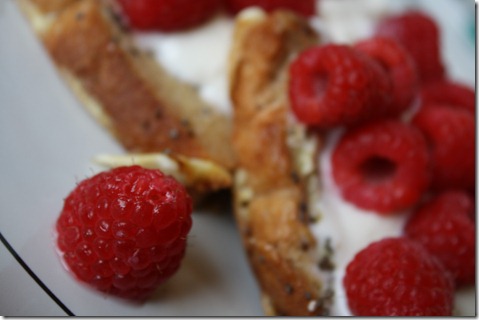 Speaking of work… I better get to it.
Catching up after the holiday weekend?