I love how much walking we do now that we live in Charlotte! We strolled nearly a mile to lunch today.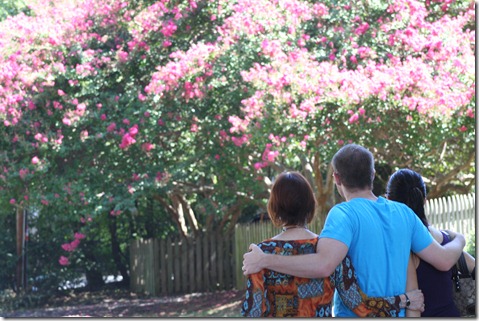 And we ended up at The Philosopher's Stone.  A dive bar on the inside, this restaurant has an awesome outdoor dining area with tons of fun games to play while you wait for your food.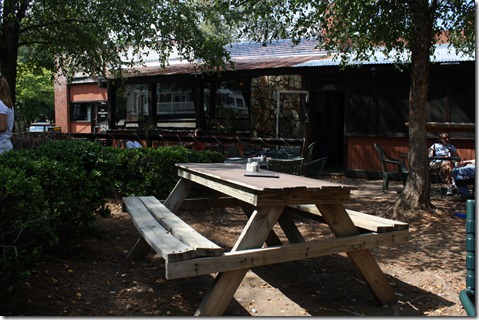 We split the edamame hummus to start: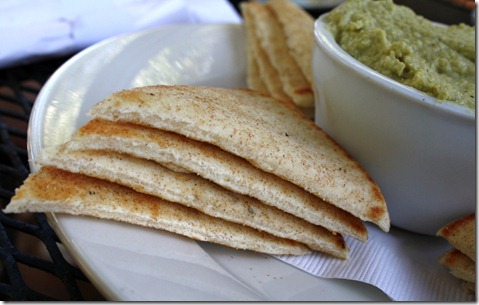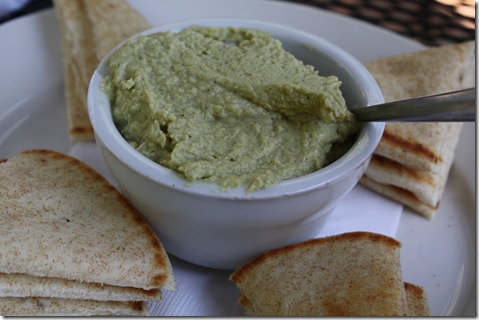 And I ordered the Jerry-G's sandwich, which was grilled veggies with goat cheese.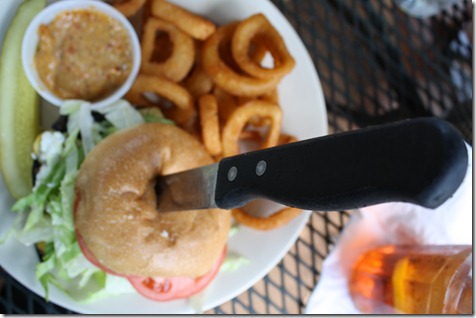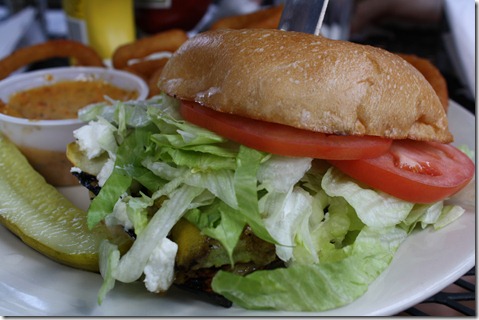 I had healthier choices for the side, but I really wanted onion rings.  When you want onion rings, get onion rings.  Otherwise, you'll be staring at your sad side salad in disgust.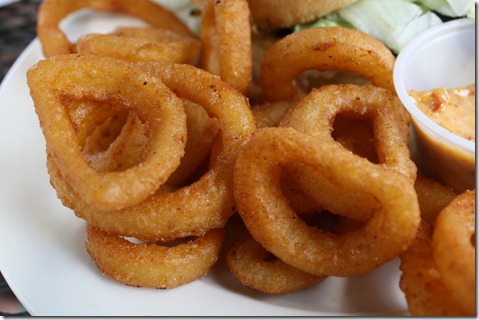 We played some table tennis afterwards.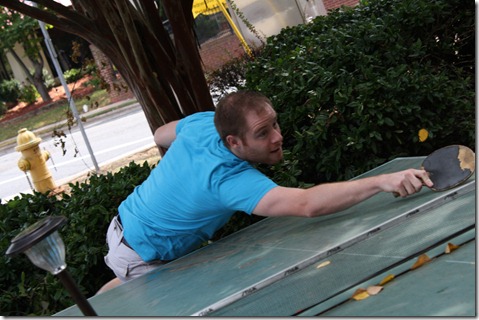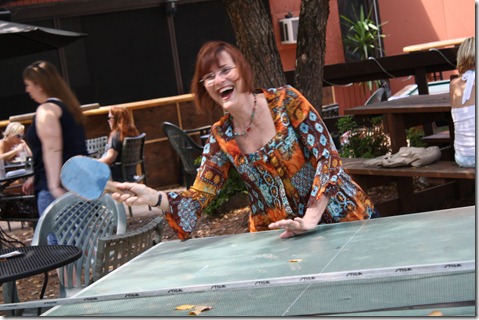 Well, I mostly just took pictures of other people playing table tennis.  🙂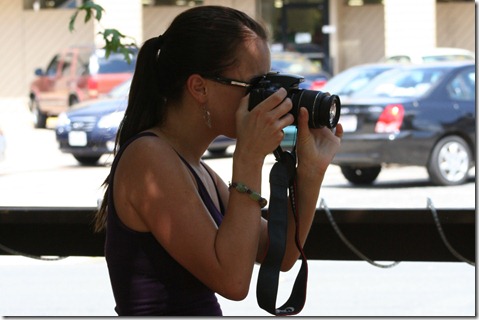 And then we walked home!  :)  Twas perfect.
Oh, and I ran 4.0 miles this morning.  I was fast like the wind!
Distance: 4.0 miles
Duration: 36:54
Mile 1: 9:23
Mile 2: 9:20
Mile 3: 9:03
Mile 4: 9:09
Off to a meeting and then to hot yoga I go!