This week is going to be quite exciting!  My mother-in-law is visiting for the week, and it's up to us to find and buy my in-laws a house in three days.  They've sold their Florida home and must move up here as soon as possible. 
So tomorrow is going to be House Hunters Healthy Tipping Point-style!  House Hunters is one of my favorite shows so it will be fun to do it in real life (plus, I don't have to spend any money- heh!).
Today was also very exciting because I finally found Libby's Pure Pumpkin at the grocery store!  It's been out of stock because of the harvest shortage.  I went bonkers in the grocery aisle and bought 10 cans!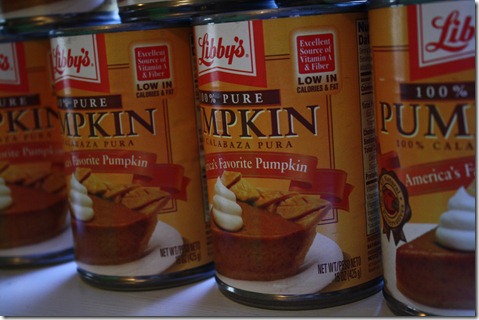 I had already eaten my snack of the afternoon or I definitely would've cracked open a can!
Museli with fruit and Greek yogurt: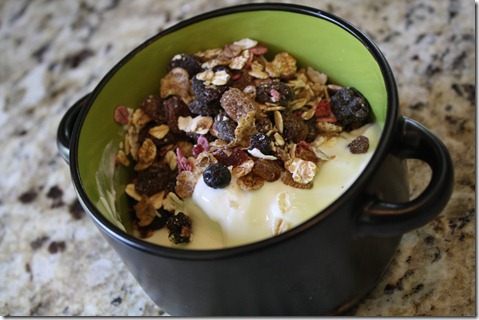 And I made an Indian-inspired dinner for dinner with my mother-in-law (her name is Rosalind, by the way – isn't that a pretty name?).  I love combining roasted veggies with Indian sauces – and I'll admit – I take the easy way out and buy pre-made sauces.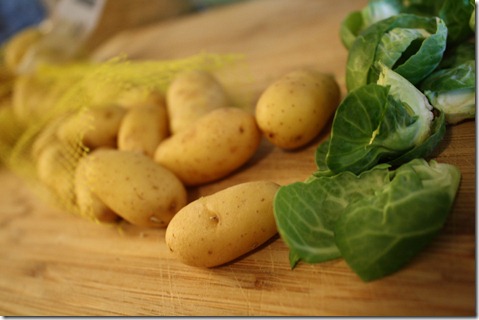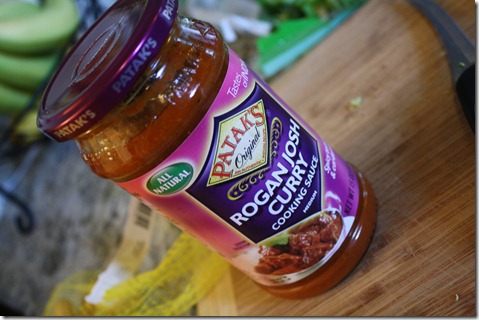 The finished product included roasted potatoes, Brussel sprouts, mushrooms, and chickpeas with Rogan Josh curry, which was super spicy!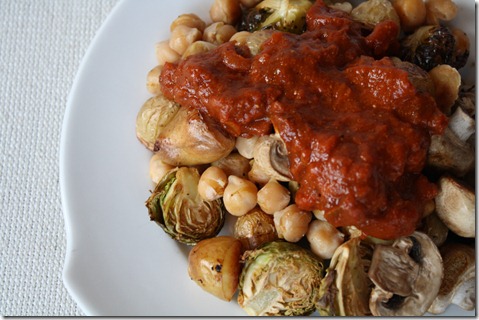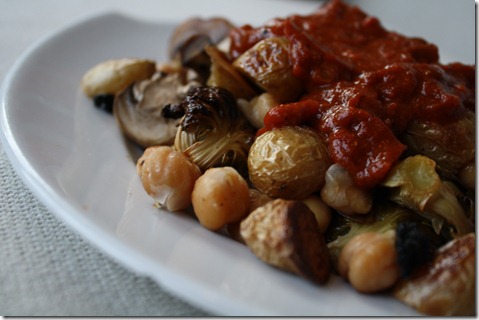 No rice or bread with dinner because I was anticipating that I'd be consuming QUITE a few cookies for dessert. 🙂 🙂 I cooked a batch of the world's best Gingerbread cookies for Kristina, who won my little men for Tina's Team in Training online bake sale.
Seriously – this Gingerbread cookie recipe (and icing recipe) is a perfect, no-fail recipe.  I've made it three years in a row now around the holidays (or in September… whatever).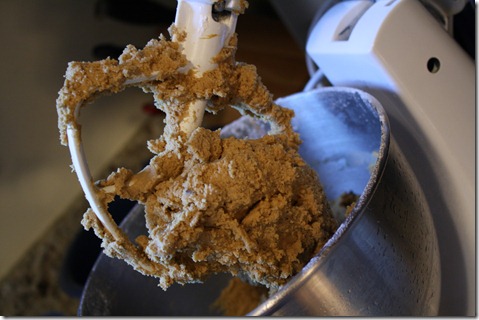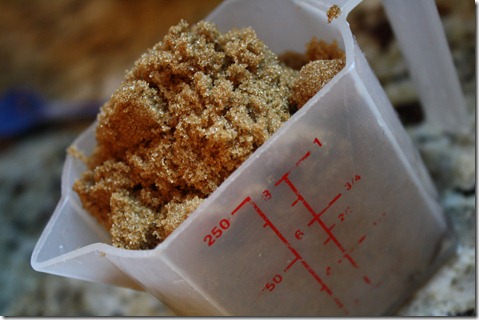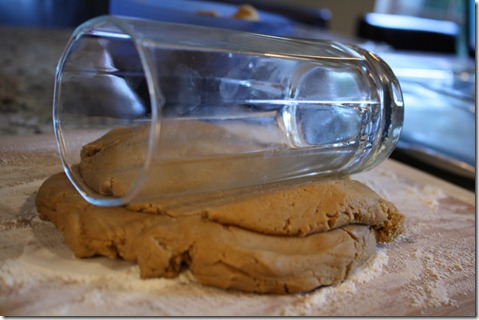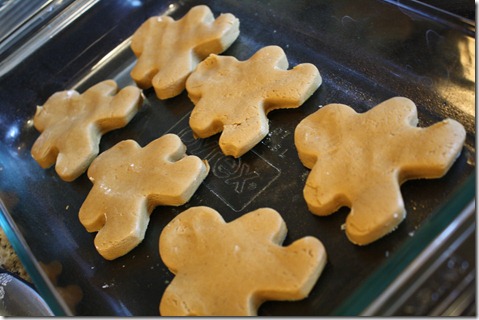 I love this icing recipe because it includes lemon juice and, as a result, has a really great tang to it.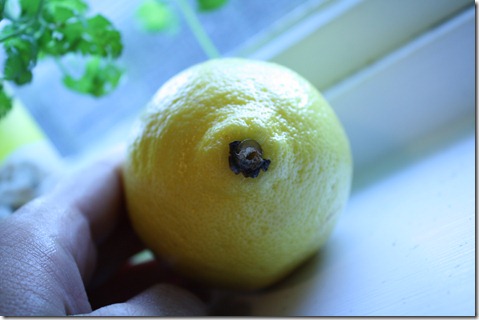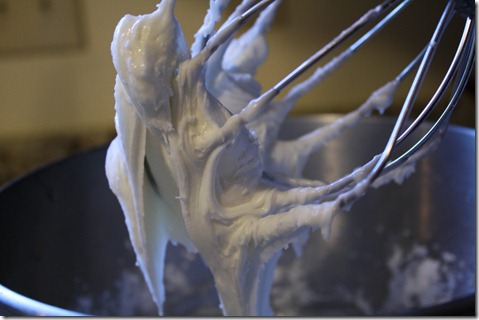 It's starting to smell a lot like CHRISTMAS!!!!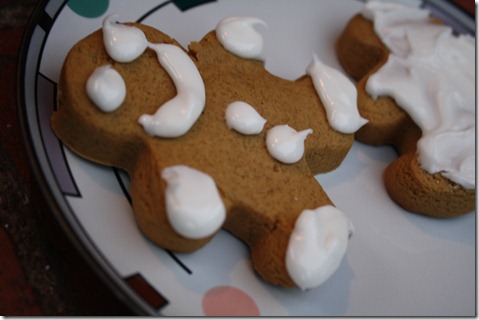 Pumpkin + Gingerbread cookies?!  I'm in heaven now!
Yay, Fall!