Another Saturday; another football party.  Not that I mind.  🙂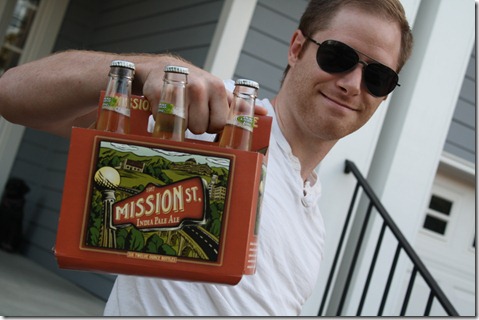 Jen, Jeff, and Natty (the dog) hosted a little get-together for the Clemson game.  I'm always willing to cheer for a team that isn't threatening my Hurricanes!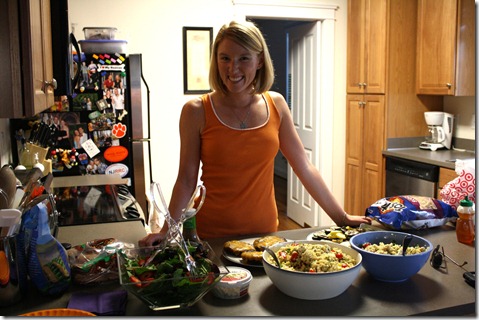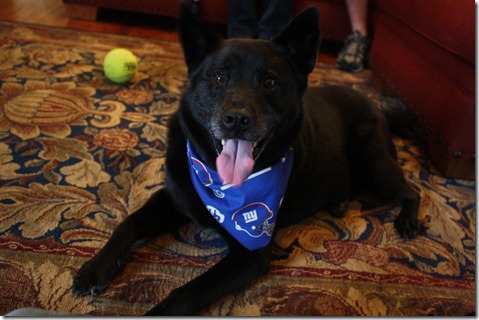 Natty the dog was freakishly OBSESSED with me.  We've never met before, but he was on me like a magnet (?!).  He kept licking my arm and trying to hump me.  It was pretty funny! 
Anyway, the spread included:
Mixed greens with strawberries, goat cheese, and pumpkin seeds.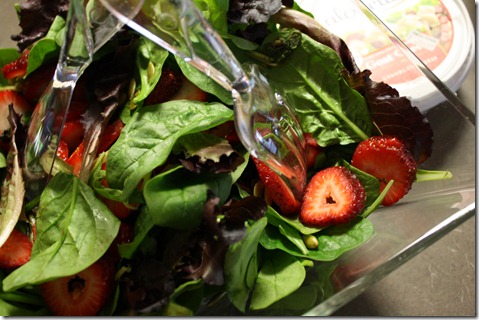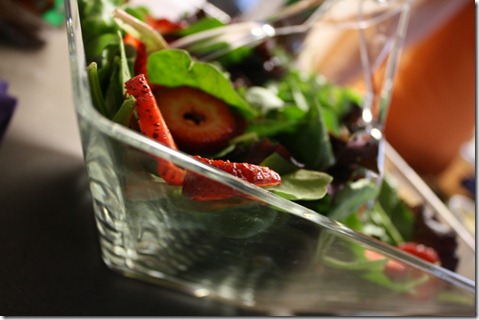 Grilled veggies: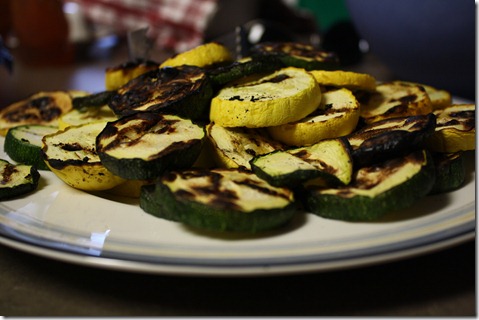 And a quinoa, tofu, tomato, and pepper salad: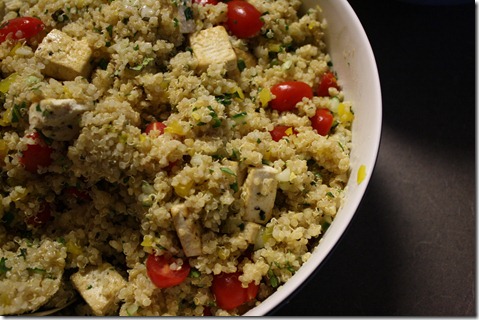 (There were also burgers!)
My plate: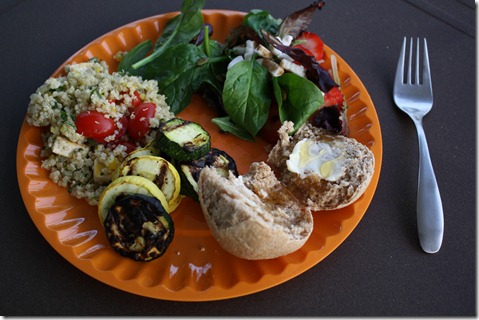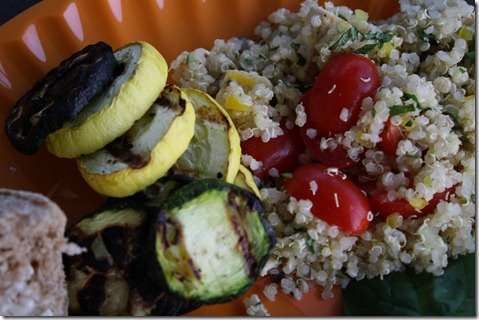 I also drank a wheat beer, which was lovely: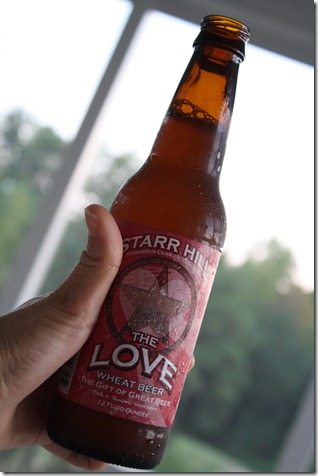 And Jen cooked amazing buttermilk brownies with soy vanilla ice cream.  I had a little piece and it was the perfect size.  So rich!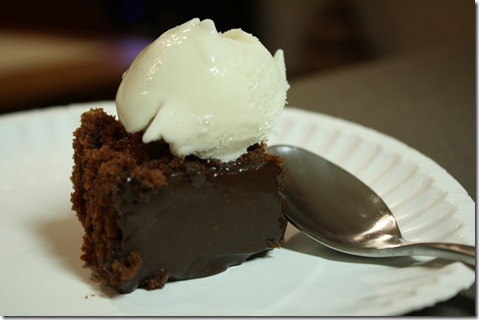 We ended up leaving a little early because I think we were both pooped after doing Power Mix yoga this afternoon.  I felt like I had entered a major time warp because I went to two classes today (I REALLY wanted go to the advanced class this AM and the Hus refuses to go to Intro classes alone).
To refuel from all the yoga I did today, I had some cereal + blueberries: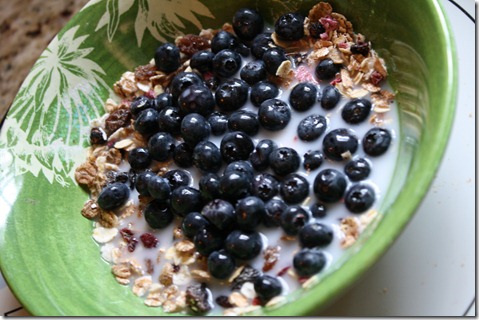 And two oatmeal cookies:
All in all – a very nice Saturday.