"Ginger cats?!?!"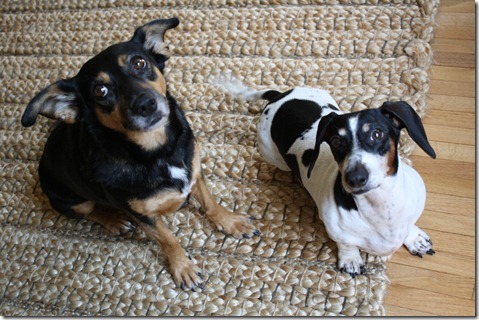 GINGER CATS! GINGER CATS!!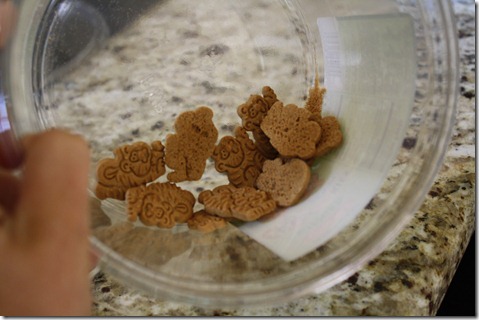 Now the bucket is gone.  Sorry, puppies.  No more Ginger Cats for you or me.
This afternoon involved lots of working and a little walking with Nicole.
She was wearing Vibrams (barefoot running non-shoes).  So cool!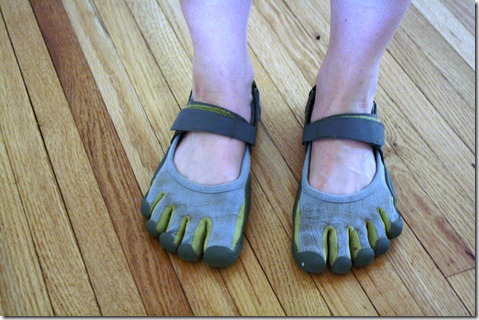 Pre-walk little snack: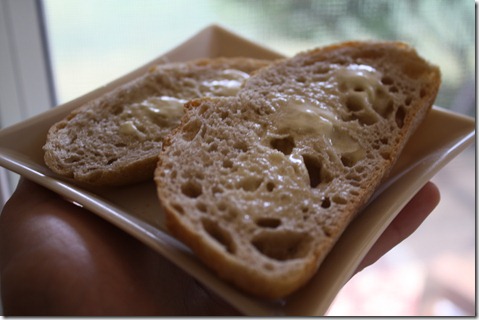 And dinner: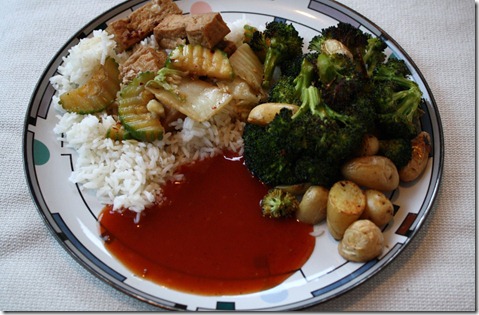 That's leftover tofu and rice from last night's Thai + roasted broccoli and potatoes with BBQ sauce.
Snacking on some chocolate and watching loads of trashy TV.  Tear us awayyyy!