I loved hearing about your healthy choices!  It is so fun to see how your little efforts really add up, isn't it? 
Today my healthy choice was NOT working out, actually.  I was really exhausted after a full day of house hunting with my mother-in-law and volunteering at Girls on the Run.  I decided it would be more beneficial for me to go home, relax, and get to bed earlier.  I can make up my run tomorrow!
Alright – so I know you all want to know how the house huntin' went!
Let's just put it this way… We looked at a LOT of houses!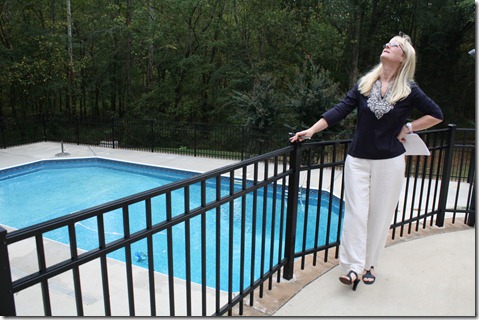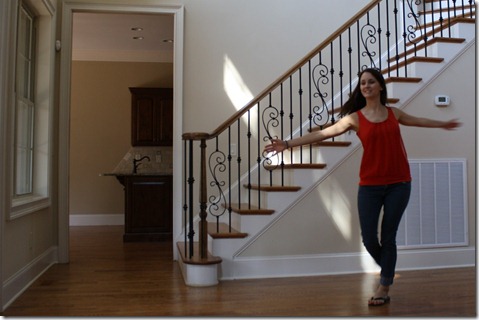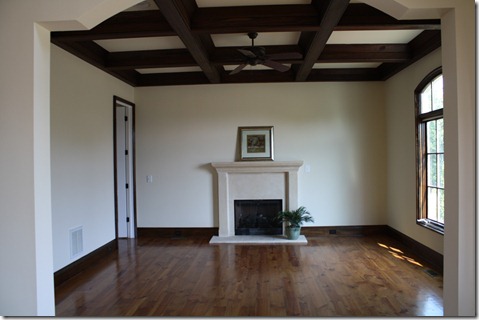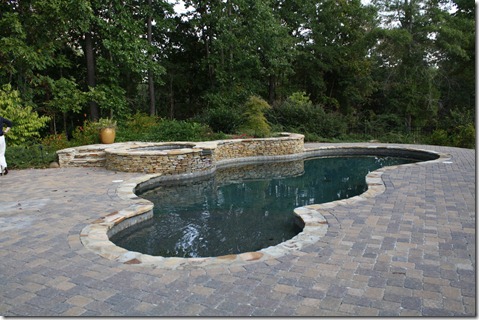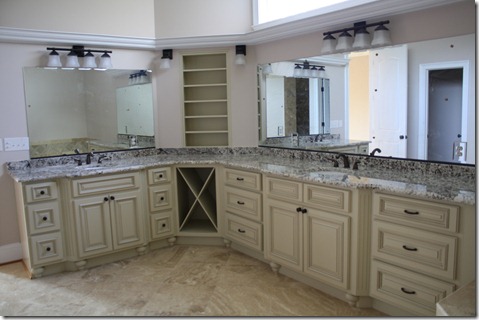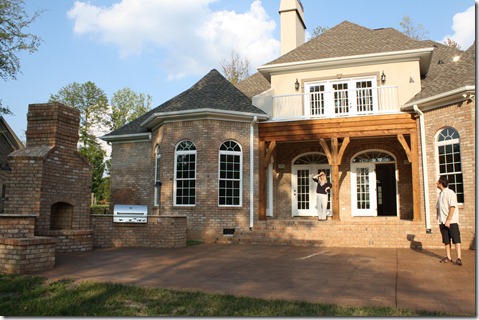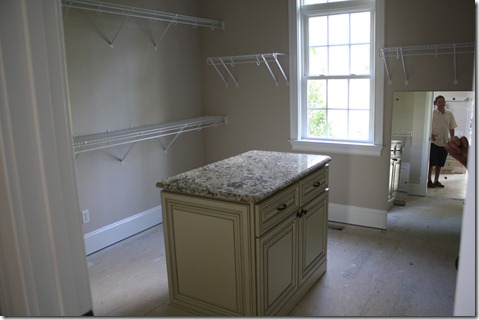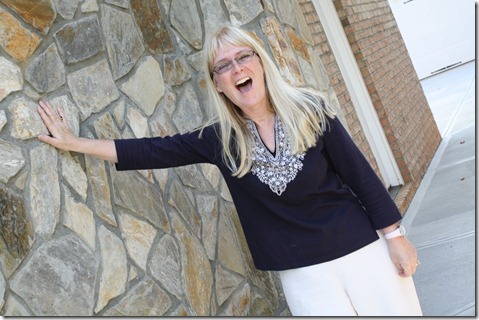 And guess what?
I think we found a place for my mother- and father-in-law!  But now it all comes down to negotiations.  We should know for sure in a week or so.  Keep your fingers crossed! 🙂
While hunting, I ate about two servings of almonds: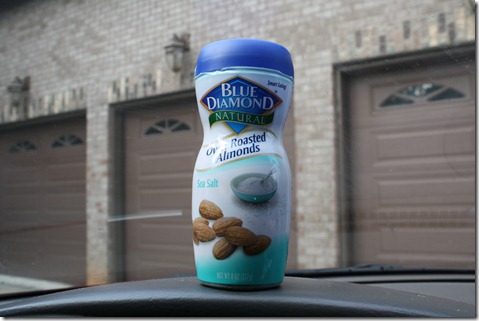 And a banana: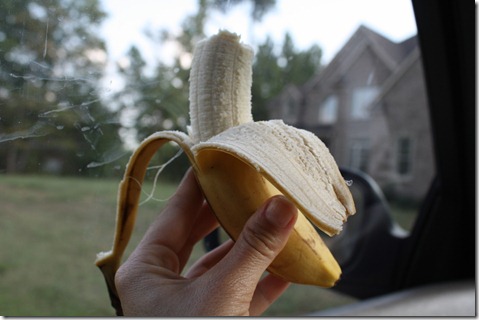 I quickly rushed home (my mother-in-law hung out with the realtor and scoped out a few more places) to grab a bite to eat before Girls on the Run.  I drank a Green Monster (2 cups spinach, 1 cup almond breeze, 2 tablespoons instant coffee, and a banana)… and yes, I use Ball Jars for drinking + growing herbs.  They are multi-purpose!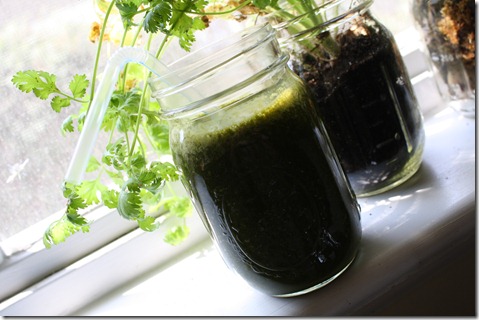 And a sandwich with hummus: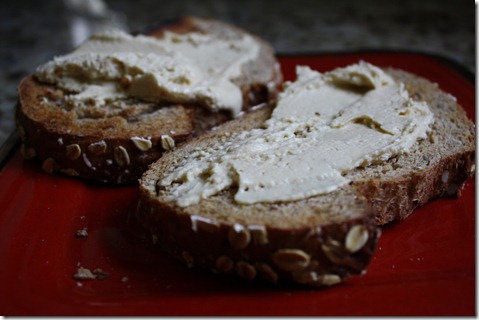 I rushed back to South Carolina for Girls on the Run.  I am LOVING this volunteer job.  It is so rewarding to have the girls hug you and hold your hand and tell you that they ran an extra two laps or are going to try extra hard today.  I don't think they know how much those simple acts lift up an adult's spirits!  It really is awesome… plus, I love coaching with Jen.
I rocked the No Meat Athlete shirt and told a few of the girls that I was a vegetarian.  They thought it was weird. 🙂
My mother-in-law was exhausted as I felt, and we both decided it would be best to stay in and enjoy a simple homemade dinner.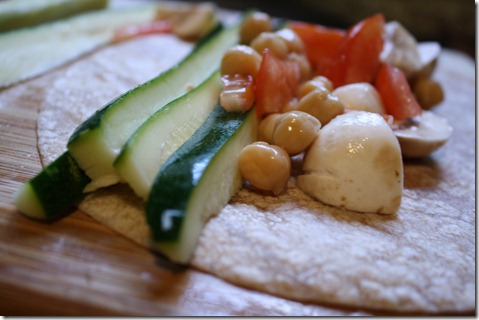 I made zucchini, mushroom, chickpea, and tomato enchiladas.  I have fallen in love with enchiladas!  So easy to make and super delicious.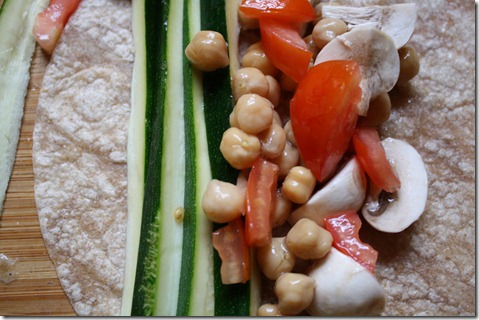 I used this lovely tomatillo sauce, which was SPICY!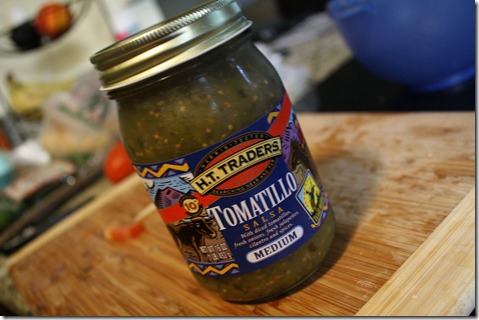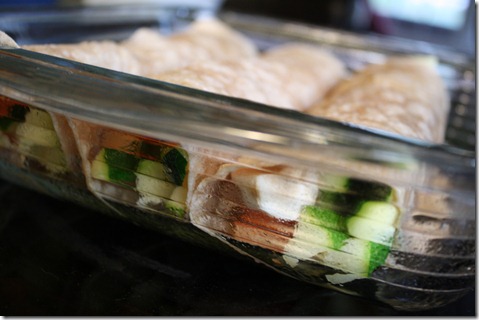 Served with parsnip fries. 🙂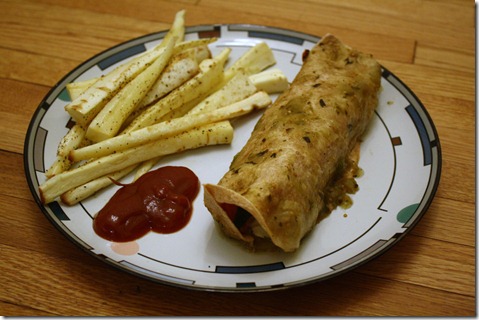 On that note… I am going to honor my healthy decision to relax and enjoy this evening.  And I really want to get in bed before 10 PM.  Let's see if I can do it!
Please VOTE for Healthy Tipping Point for Project Food Blog – you can read my entry and vote here!