I spent the morning hanging out in the Charlotte Today green room.  :)  And then I did a quick, 5-minute spot about the Operation Beautiful book.  It was a lot of fun!  TV doesn't make me nervous anymore.  I just pretend like no one is watching.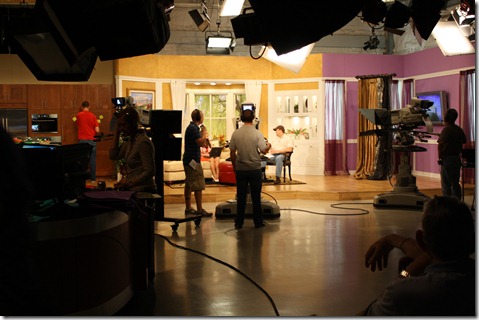 Here's the video!
In the green room, I met a 92 year-old woman named Rachel who is famous for her Mercury Comet, which has well over 500,000 miles on it.  She's even been on Jay Leno!
Her advice for living a long and healthy life?  Lay off the coffee and drink warm water in the morning instead.  🙂
Post-TV, I ran some errands (including buying a new computer! Wahoo! I opted for a Toshiba) and made lunch: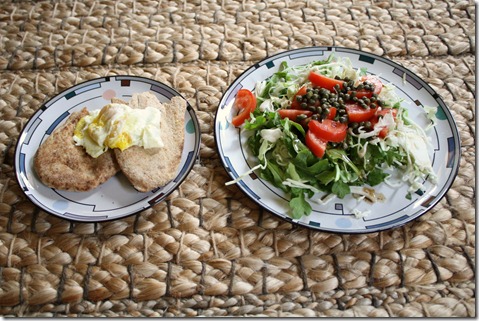 Whole wheat naan with an egg.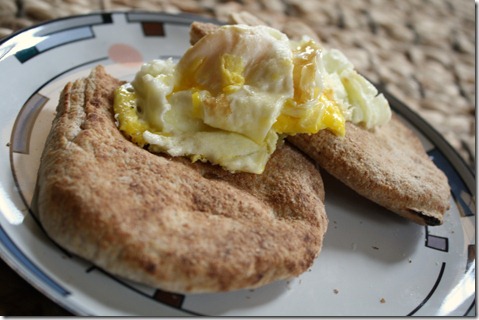 And a salad with arugula, cabbage, capers, tomatoes, and balsamic.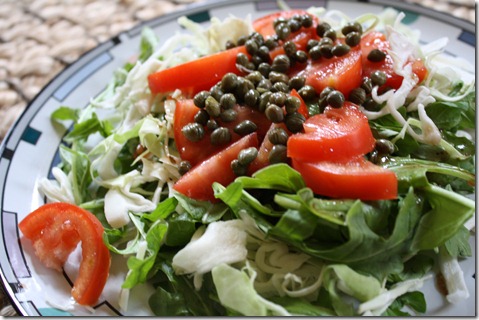 Hoping to squeeze in a run tonight!  But my butt is still killing me from our hike on Wednesday! :(  Oof!
Are you emotionally attached to your car?