(I've been waiting to name a post that!)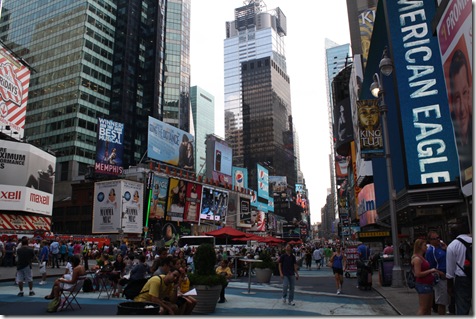 Today has been so FULL of fun and business.  I really cannot believe that I need to leave the hotel at 7 AM tomorrow to be on The Today Show with Meredith at 8:35 (my spot will be 4:30 minutes long!).  Yippee!  I feel excited and blessed… and a little nervous too.
Backtrack a bit…
After checking in with you all, I headed down Broadway to the Woman's Day headquarters to meet fellow blogger/WD social media maven Theodora.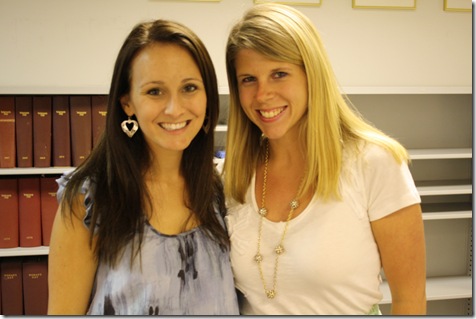 While there, I learned about a really cool Woman's Day blog called Wise Words.  Basically, it's a selection of daily quotes to motivate and inspire you!  Pretty cool.
I also got to tour the WD's test kitchen, which is run by Donna and Terri.
They test TONS of recipes (they were testing Thanksgiving recipes while I was there!) so the place is a little messy… just like a real kitchen! :)  That means they work hard.  :)  They actually had FOUR full kitchen in the room, with stoves and fridges and everything.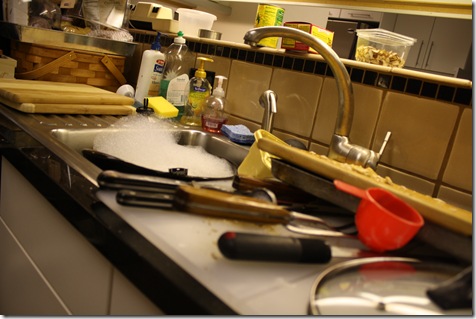 Fun fact:  Woman's Day is one of the few magazines that still do their own recipe testing in-house (others outsource it).
After Woman's Day, I high-tailed it to Grand Central Station to see a giant Post-it note installation art project!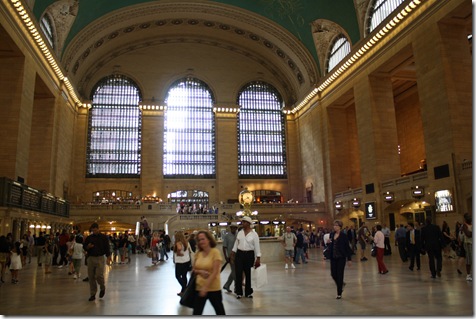 The winning design was created by two high school students.  It's over 40 feet long and 40 feet tall and includes more than 100,000 Super Sticky Notes applied over the course of 320 hours!!!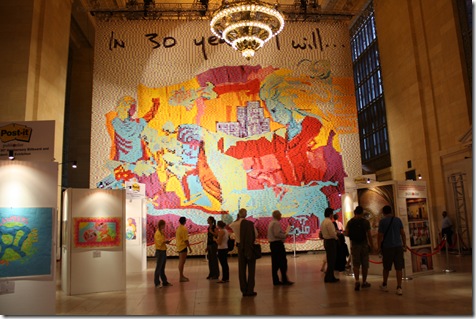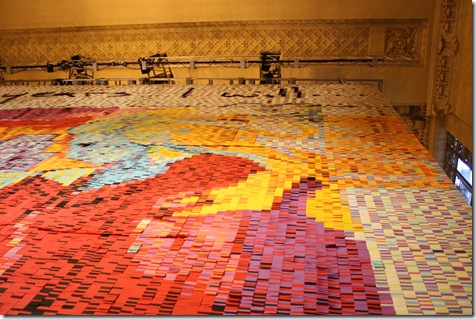 Epic, right?  :) 
So… let's see.  I got a little lost coming back from Grand Central, but thankfully – NYC is a grid so it wasn't that bad.  When I did arrive to my hotel, I discovered they were giving away free wine!  I happily grabbed a glass.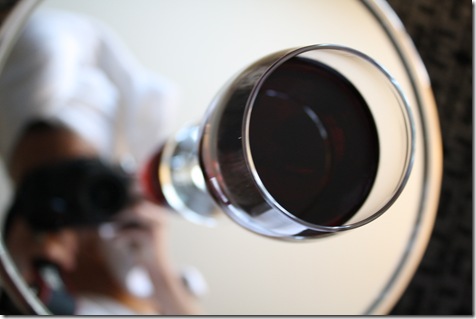 Dinner actually featured some vegetables!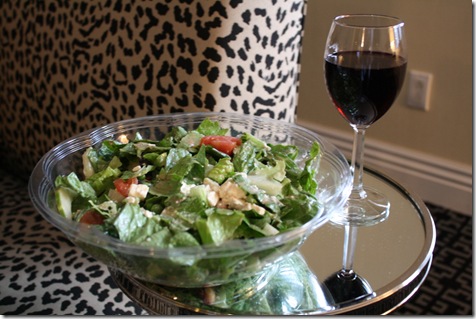 I stopped off at a make-your-own-salad place and made a big bowl of greens, beans, feta cheese, tomatoes, cucumbers, peas, dressing, and other goodies.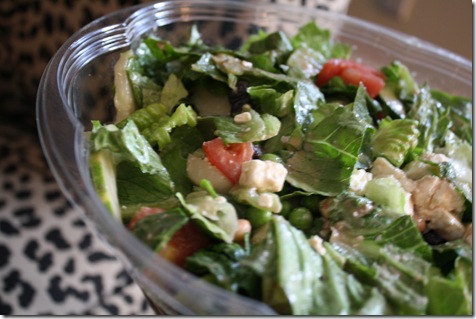 And then guess what!
My BFF Lauren showed up!!! YAYAYAY.  She came from Delaware to offer emotional support and spend the night with me.  I love her.  :)  (We ran the Disney Marathon together back in January!)  My old friend from high school, Janie, also come to the hotel for support.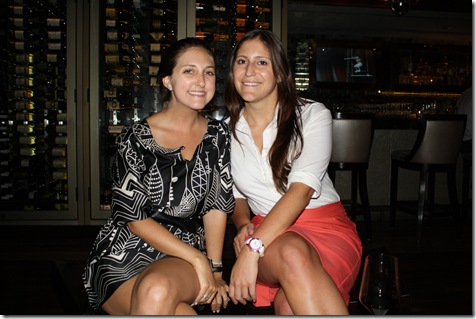 After chatting for a bit, Lauren and I said goodbye to head over to an AMAZING blog meet-up!  It was so great to meet all the NYC bloggers and readers. 
Just look at this gaggle of women!  You might think its awkward to meet a ton of strangers, but the blog community is so supportive and friendly… it's never weird for long!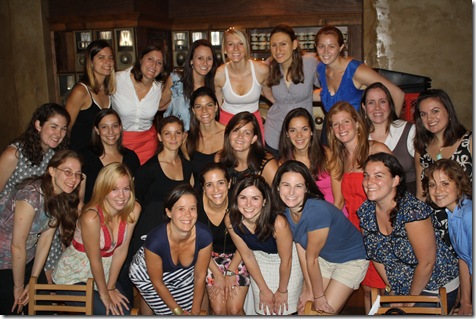 I picked at some soup, but didn't eat much.  Too nervous about tomorrow!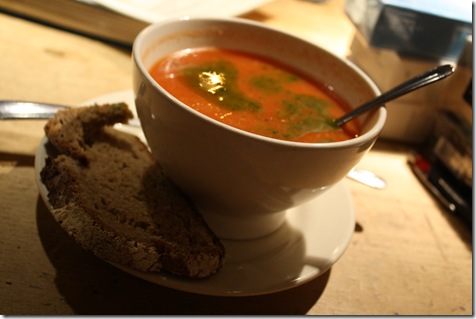 And ate a cupcake from Crumbs bakery!  It was a lovely gift.  🙂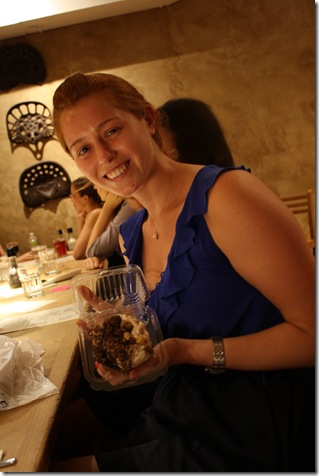 I see why the Crumbs cupcakes are so famous!  I had about 1/4 and shared the rest with some others.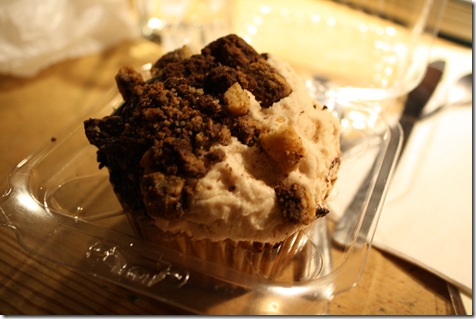 And… I'm off to TRY to get some rest.  Wish me luck!