Goodbye, Chicago!  I will miss you and your beautiful sights.  But – my heart will go on.  :)  Healthy Living Summit 2011 will be in an equally awesome city, I'm sure!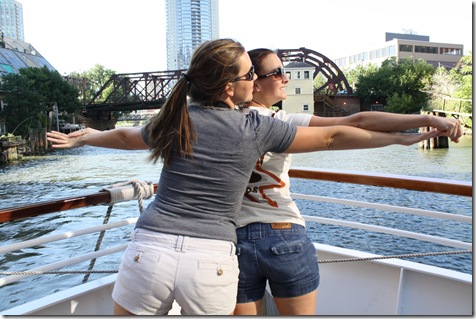 Today was my last full day in Chicago (I leave tomorrow morning).  I am so glad I scheduled in a day of "non-working" activities so I could see the town.  Katy, Megan, and I were on our own, and it was so nice to just play it by ear.
After my business lunch, I changed and took a cab to the Navy Pier to meet up with my friends.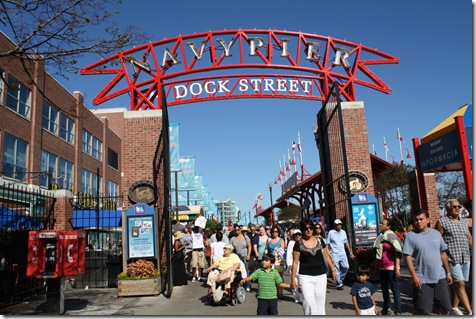 Navy Pier = Hot Tourist Mess.  We were really only there because of the architectural tour, which I was really looking forward to.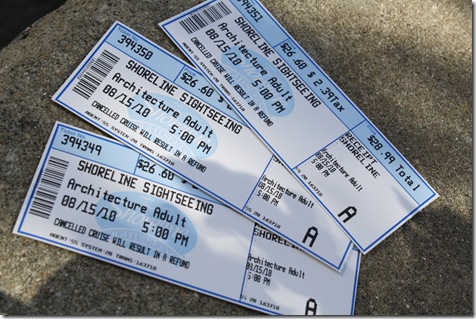 I was CRAVING something cold and healthy (i.e. not ice cream) so I grabbed a simple apple juice, strawberry, and banana smoothie from Jamba Juice.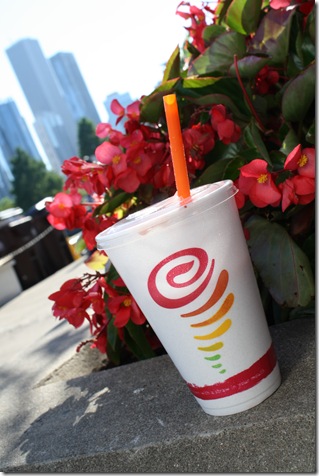 We boarded the boat for the one-hour tour of the area's biggest and best skyscrapers.  It was such an interesting and visually engaging tour.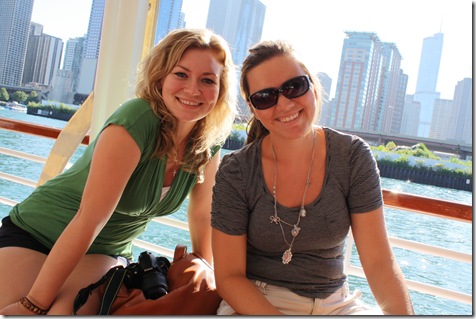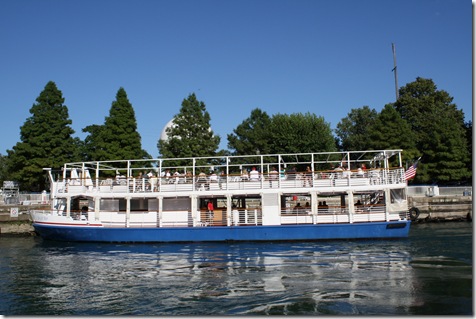 Since most buildings within the downtown area were destroyed (the most famous exception being the Water Tower) by the Great Chicago Fire in 1871, Chicago buildings are noted for their originality rather than their antiquity.  (Source)
The Willis Tower (formerly the Sears Tower) is the tallest building in the Western Hemisphere at 110 stories high.   It's elevators are among the fastest in the world operating as fast as 1,600 feet per minute.  (Source)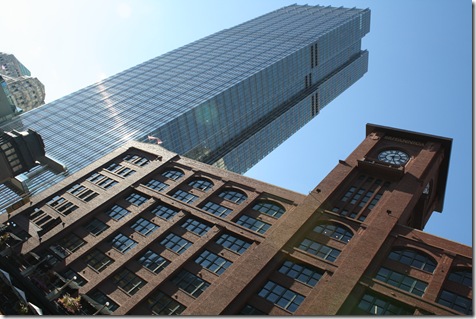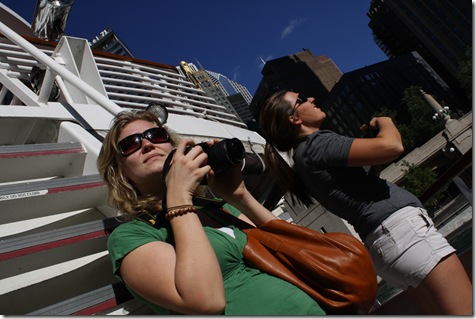 Another fun Chicago fact I learned on the tour:  The myth of Miss O'Leary's dairy cow kicking over the lamp and starting the Chicago fire is, in fact, false.  Michael Ahern, the reporter who came up with the story, retracted the story in 1893, admitting that it had been fabricated.  The City has publically excused Miss O'Leary, but the lesson is still taught in many schools!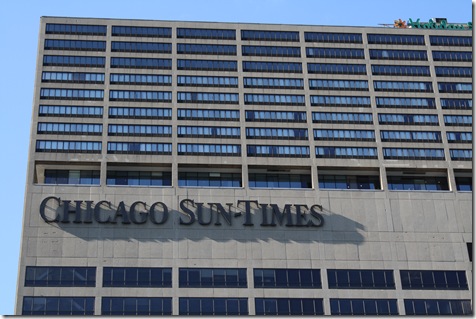 It was a great way to see the city – I highly recommend a water cruise if you ever visit Chicago!
Afterwards, we walked to a little outdoor spot for dinner.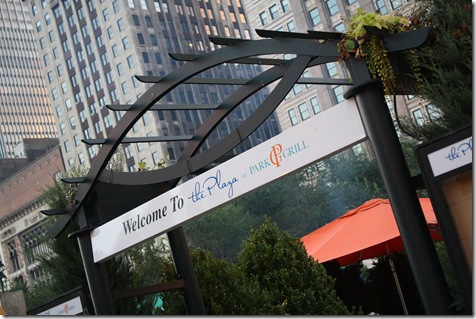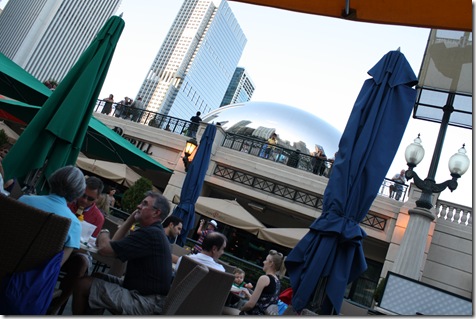 We shared a hummus platter: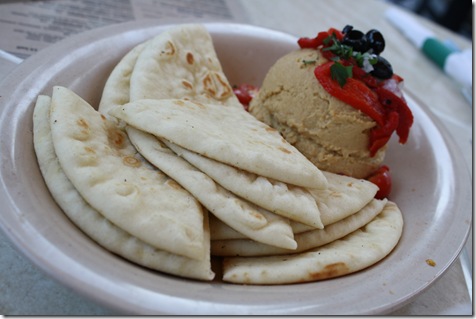 And I ordered the strawberry, brie, and hazelnut salad.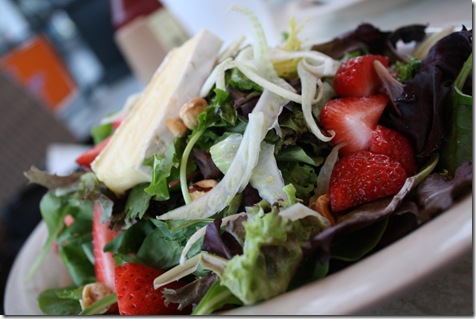 It came with a creamy and sweet dressing that was just the perfect complement to the salad.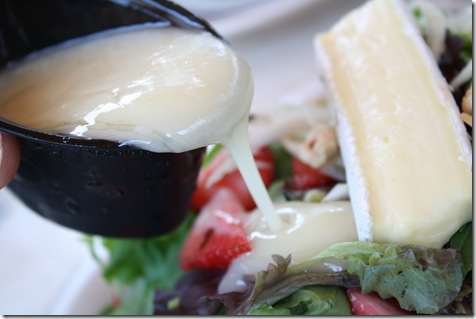 Katy, Megan, and I are sharing a king size bed tonight because Katy's flight was pushed back.  :)  Should make for an interesting night's sleep!  We're waking up, running, traveling to the airport, blogging, and heading home.  I'm excited to see the Husband and pups.
Good night, sleep tight!