Sleeping three bloggers in one bed wasn't so bad.  :)  Apparently, Megan sleeps in a tiny ball, Katy sleeps like a log on her side, and I sleep like a corpse (on my back with my arms crossed across my chest), so there was minimal tossing and turning going on.
I slipped out of our room at 6:00 AM and hit the lakeside trail for a lovely sunrise run.  It was cold and crisp out, and the combination of the rising sun and calm water put me in quite the zen-like state.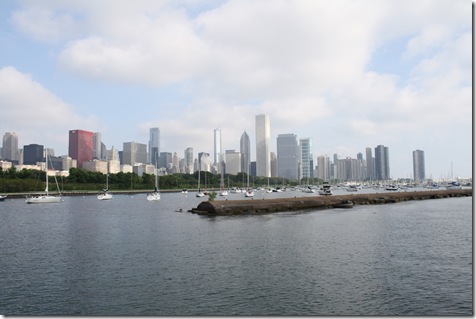 I completed a 5K (3.1 miles) in just under 31:00 minutes.  It was the perfect way to kick-start my week.
While running, I contemplated one of the presentations at the Healthy Living Summit about time management.  I consider myself fairly organized, but I do feel like I recently took on WAY TOO many commitments.  One of the points touched on during the presentation was that time is a limited resource.  There's only so much I can do each day.  I'm going to spend some of that precious time today making a plan of my priorities and how I can tackle them most effectively.
Came home from the run and inhaled an AllieBar, the only source of food in our hotel room.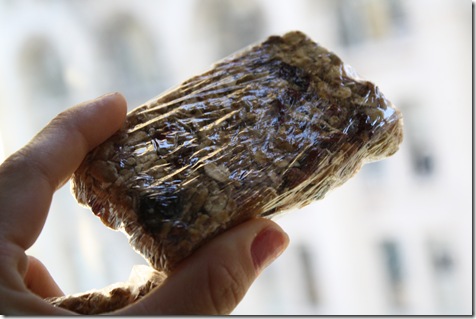 Then, Megan and I traveled to the airport together.
I snagged a banana to finish off my breakfast: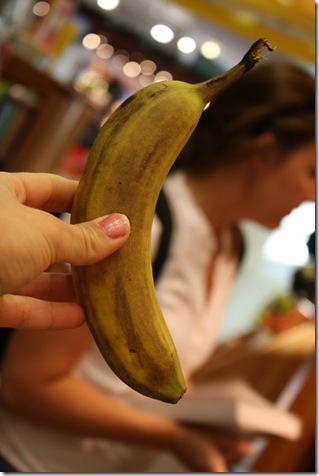 And then it was time for Megan and I to say goodbye.  I was pretty sad.  It was a great last five days with her. 
But guess what?  We didn't end up saying goodbye for long because after I boarded my plane, they announced that they needed someone to give up their seat for two free round-trip tickets.  I jumped at the chance (literally), got off the plane, and ran into Megan in the terminal. 
I won't be getting home now until 6:30 PM but that's fine with me – the Chicago airport has Internet and good food options.  So… I'll seeya in a bit with hopefully a rousing story of how I found a healthy lunch in Terminal A.  🙂
Today is a good day!