In case you needed further proof that I am, in fact, human – and not a healthy living autobot – last night I had a large bowl of fro-yo and candy toppings for dinner.  And it was awesome.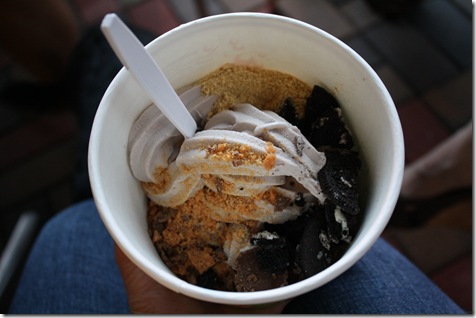 I wish that picture accurately showed how much ice cream I put down!  I met some old and new friends at Yoforia for yogurt around 7PM.   It was lovely to get out of the house for a bit.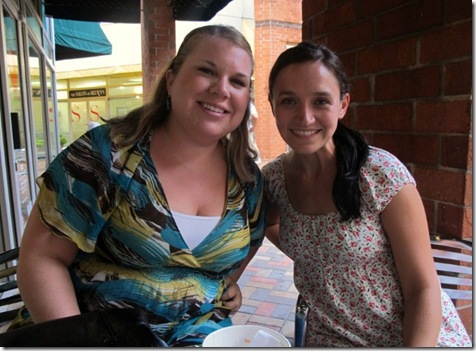 After inhaling Butterfingers for dinner, I came home and had two pieces of toast for dessert.  🙂
Breakfast was something to get excited about: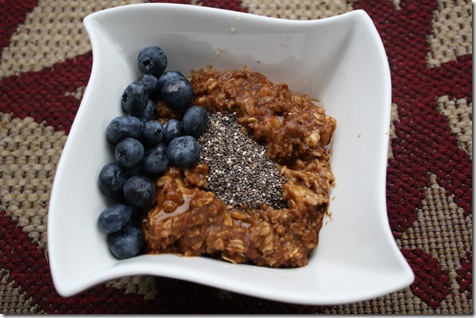 Double Shot Oatmeal!
It's been a long time since I made this treat because I was all out of English instant coffee (the best kind).  However, Freya brought me some at the Summit. Wahoo!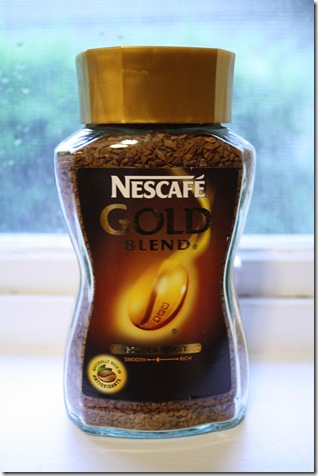 In the mix:
1/2 cup oatmeal
1 banana
1/4 cup almond milk
1/4 cup water
1 tablespoon instant coffee
Toppings: maple syrup and blueberries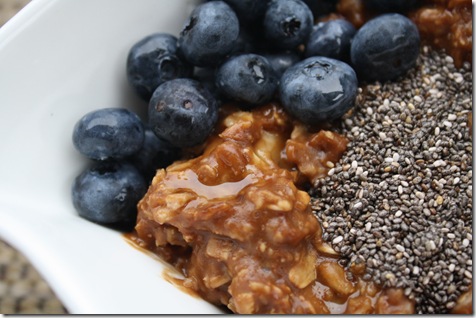 Healthy Living Blogs:  A New Resource for Our Blog Community
Healthy Living Blogs is a new resource for the health blogging community. 

Created by Lindsey of Sound Eats, HLB is a site designed to enhance the positive community of the healthy living blog world. Bloggers and readers can explore the site and find more blogs to love, bloggers in their area, and forums to deepen healthy discussion and support.   My favorite feature of HLB is that you can search for blog by LOCATION – so you can read blogs near you and maybe even meet in person one day.

 

Over 400 blogs have been listed on HLB. If you're interested in having your site listed on HLB, simply send the following information to Lindsey at healthylivingblogs@gmail.com and check the site out for yourself!

 

Email subject line: MEMBERS
Your name (please share if you prefer to go by first name, first and last, or however you prefer to be known on the Internet)
Blog Name
Blog URL (please start with http://, not www.)
Your twitter handle, if applicable
Your location (if you prefer not to disclose this information for privacy's sake, that is completely understandable. We'll simply include your blog listing in the A-Z listing, not by location, too)
Any specific labels (i.e. vegan, gluten-free, weight loss, running, etc.)
Pretty cool, huh?  I have to applaud the HLB team for this effort – it's a huge undertaking but the blog world could definitely use this resource!