Every now and then, I come across a cooking term like "braise" and realize I'm not really sure what it means.  Thank goodness for Google!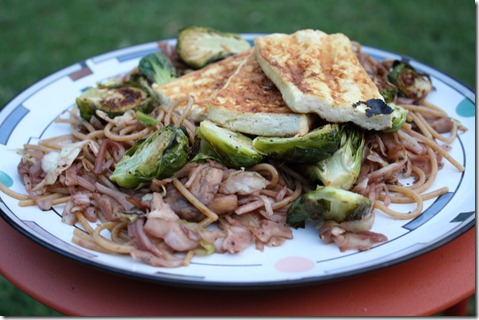 I am a huge fan of drier pasta dishes like this Braised Cabbage Pasta; this was a little too dry for the Husband's taste.  I'd be more than willing to hear some saucey suggestions in the comments section!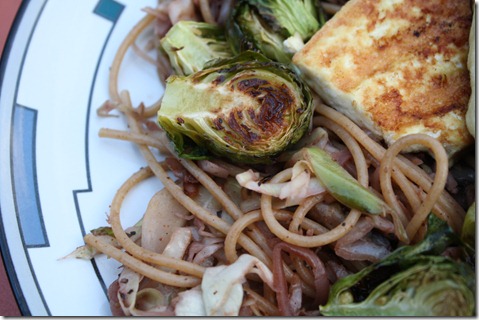 Braised Cabbage Pasta
Ingredients (for two servings):
1 block extra firm tofu, pressed and drained
2 servings Brussel sprouts, trimmed and halved
1 tablespoon olive oil
3 cups green cabbage, sliced
1 cup white mushrooms, sliced
3/4 cup red wine (I used zinfandel)
2 cups whole wheat spaghetti
Chili powder
Salt and pepper to taste
Directions:
Preheat oven to 400 degrees.
After trimming and halving Brussel sprouts, drizzle with olive oil and roast for 30 minutes.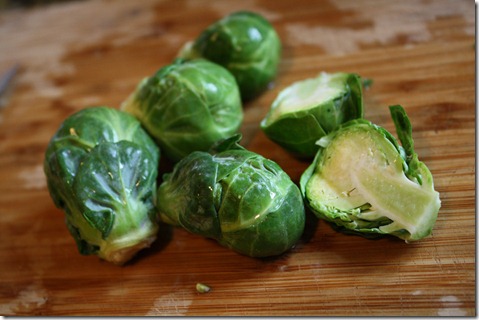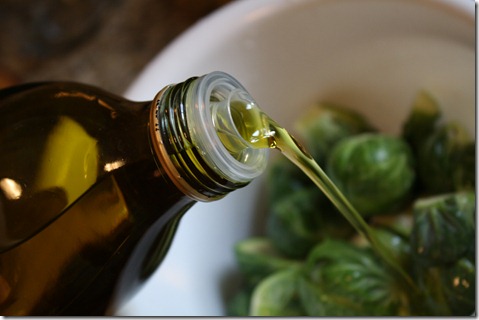 While Brussel sprouts roast, slice tofu into thin pieces.  Preheat George Foreman and place slices on the grill.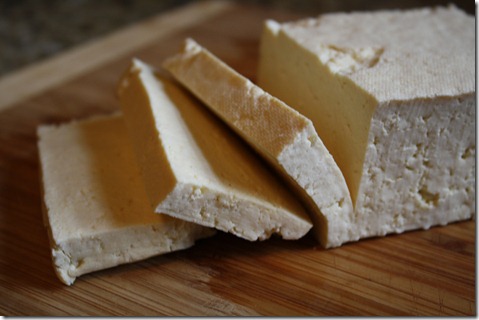 While tofu cooks (for about 5 minutes) and the Brussel sprouts continue to roast, bring a pot of water to boil and heat up a wok to high.
Toss cabbage in a bit of oil olive and add to the hot wok.  Cook until the cabbage begins to brown.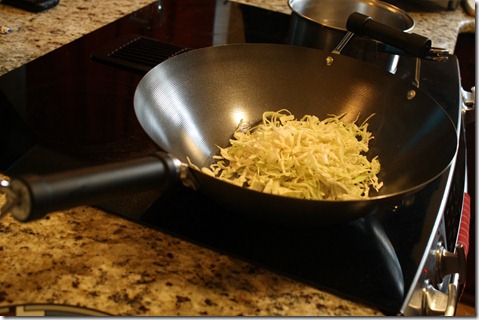 After 5 minutes, add a generous amount of salt, pepper, and a dash of chili powder to cabbage.  Add red wine and mushrooms.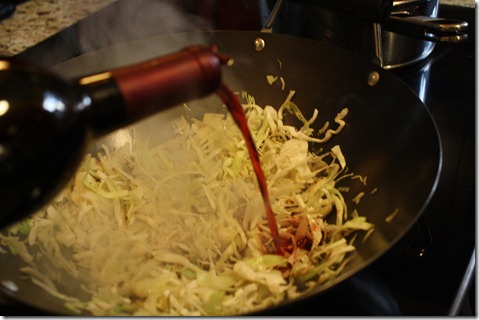 Drink a glass of red wine, if you feel necessary.  🙂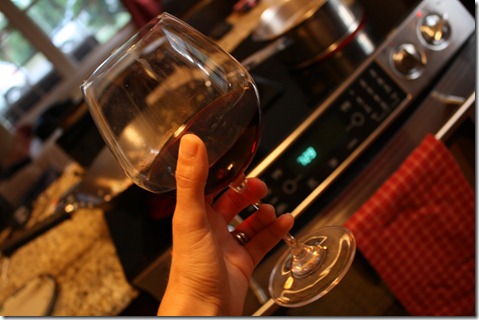 Add pasta to boiling water.
Cook cabbage for 15 minutes total and pasta for 10 minutes.
Combine Brussel sprouts, tofu, pasta, cabbage, and mushrooms.  Plate and enjoy!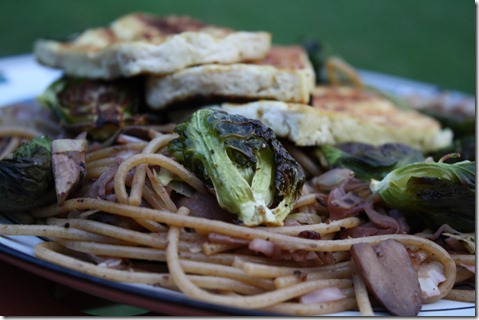 I really loved this dish!  Although, I do think it might work well with a sauce.  Any suggestions?
After taking an extremely long nap this afternoon, I woke up and had some healthy snacks while I wrote some freelance articles,
Cereal, raspberries, and Greek yogurt: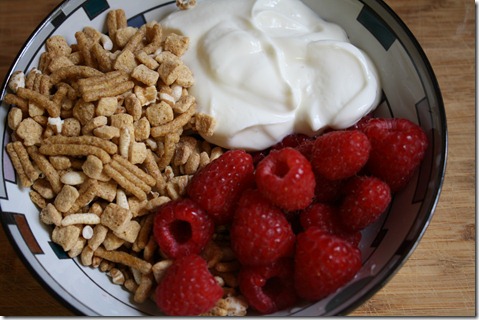 And a big bowl of salty edamame: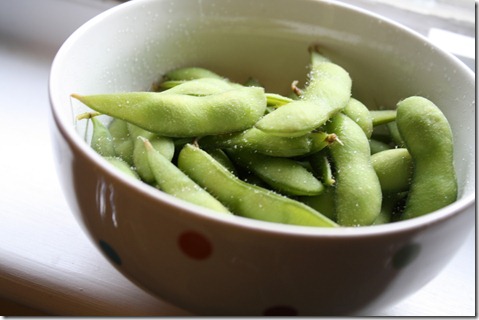 Currently lounging on the couch, eating a handful of mini Resee's cups and finishing off my glass of wine.  Perfection!
Have a great Sunday evening.  🙂