Rainy Saturdays = a day of work on the couch.  With wine.  And dachshund.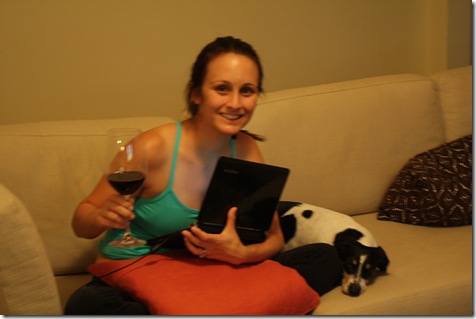 Good times.  🙂
So, truly – I have not moved from the couch in 5 hours.  I forgot how tired long runs make me!  I would've napped but I've been having trouble sleeping lately and NEED to get back on a normal schedule TONIGHT. 
I did tons of work for a special blog effort that starts on Monday.  During Change the Way You See, Not the Way You Look week, I encourage all bloggers + readers to think and write about body image issues.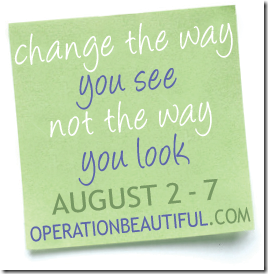 If you're a blogger, write a new blog post about whatever subject specifically appeals to you (finding a happy weight? getting fit? learning to love your body? and other ideas here), copy and paste the "Change the Way You See" logo into the blog post (like a photo, as I did above), and then press publish and email me the link (seebriderun@gmail.com).   I'll link to it on Healthy Tipping Point and OB so new readers can read your perspective and find your blog!  If you don't have a blog but want to participate, you can join the discussion by writing a post and e-mailing it to me.  I'll put it on a special section of the Operation Beautiful site and credit it to YOU!
Lots of munching going on today, too!  My appetite was revved from my workout.
Grape Nuts + rice milk: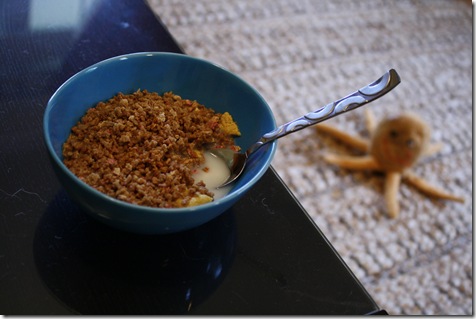 That octopus is Maggie's first toy!  Yes, my little doggie is so delicate with her toys that she's had the same one for FOUR years.
Cherries: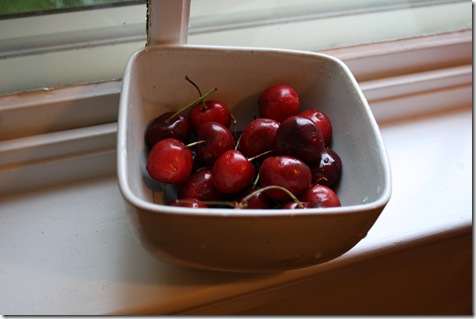 And salt and vinegar chips.  The best flavor in the entire world.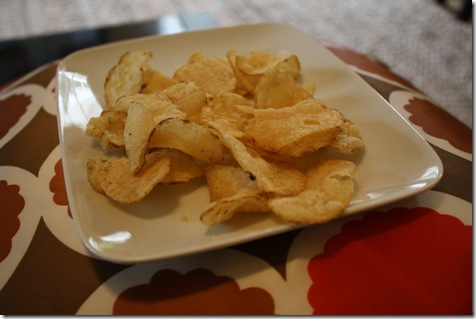 Dinner was courtesy of the Husband.  He slaved away in the kitchen as I typed!
Apparently, this is a mix of Hoisin sauce, veggie burger, kidney beans, carrots, onions, and Brussel sprouts.  Served on whole wheat pasta!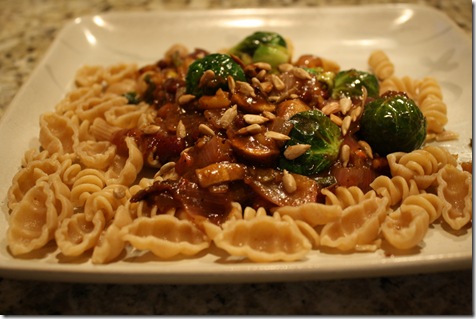 My goal for tomorrow:
Sleep at least 8 hours.
Wake up at 6 AM.
Meditate.  🙂
Work!
What are you doing tomorrow?