We're watching Hot Tub Time Machine – have you see this movie?
Three friends go back to 1986 to relive their best years – via a hot tube time machine.  It's pretty funny, actually.  But obviously ridiculous!
Earlier, Kath + Matt joined the Husband, Nick, and I on a walk around the neighborhood with James. 
And stopped for ice cream!  I got a kid size portion of Imagine Whirled Peace – I didn't bring my camera on the walk though so here's the evidence.  Imagine what it really looked like.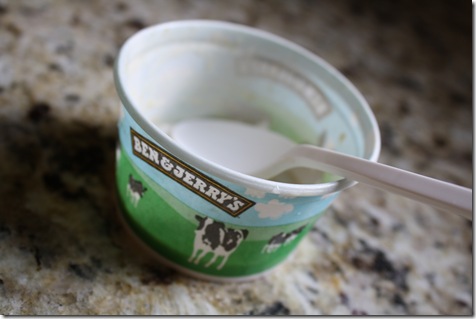 Came home and watched televisions shows such as The Real Housewives of New Jersey…  We were all pretty tired and zoned out.  🙂
At one point, I made Kath and the Husband snacks and told Matt (the bakery owner) that my sourdough was too hard to eat.  He suggested that I try to make croutons.
I've never made croutons before but I was assured it was simple – cut the hard bread, toss in olive oil and salt, bake, and cool.
Crouton fail.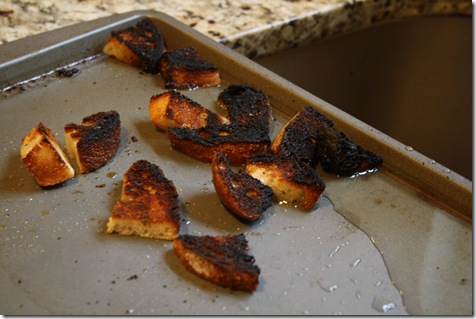 (I broiled them and walked away.  They were literally on fire at one point.)
Dinner instead consisted of a salad with Athenos feta, tomato, and sesame-seed covered almonds.  With FRESH bread and Earth Balance.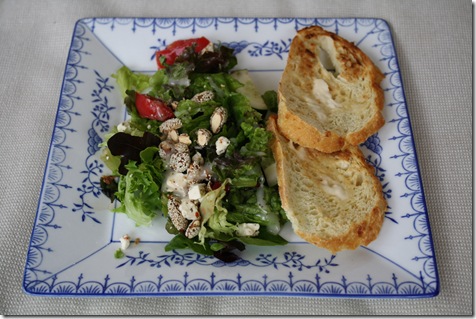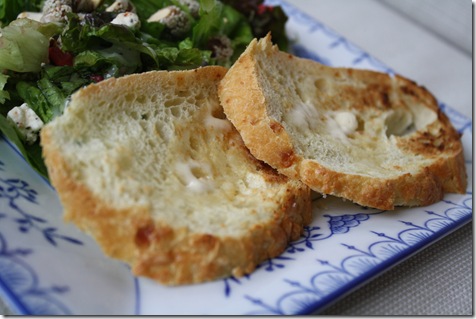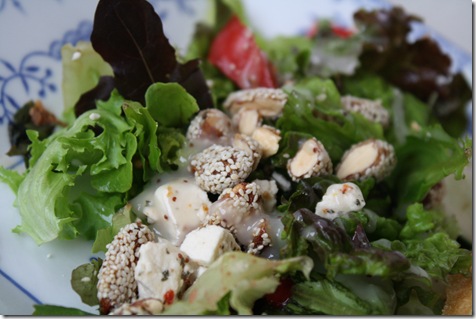 And more almonds with a nectarine.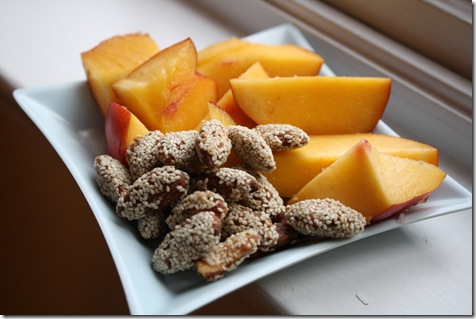 Back to the movie!
Have a wonderful Sunday.  😉