Not this kind of chia:
This kind of chia!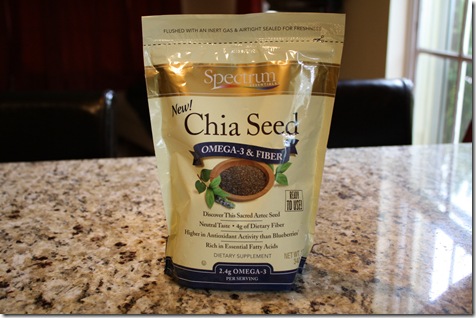 After seeing all over the blog world for the last year, I finally caved and bought my own bag.  This bag was only $9.99 at Earthfare, but the benefits of 1 tablespoon of the little seeds is what really won me over.  Packed with calcium, fiber, Omega 3's and Omega 6's, the seeds have a neutral taste, which makes them more appealing to me on a daily basis than flax (which is nutty).
Plus… chia seeds are great for athletes because they are highly hydrophilic. This means it absorbs large amounts of water, making them a great enhancer in hydrating our bodies (source).  The back of my packet of chia seeds recommends adding a few seeds to your water bottle during workouts.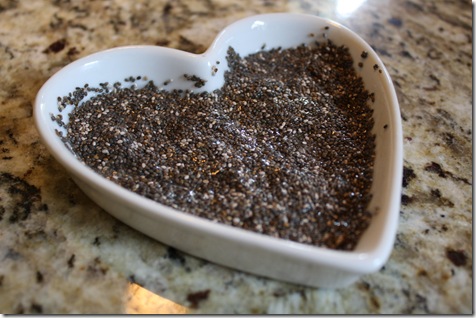 I mixed mine with a little water (shown above is two servings, one for me and the Husband), and added it to our oatmeal as a topping.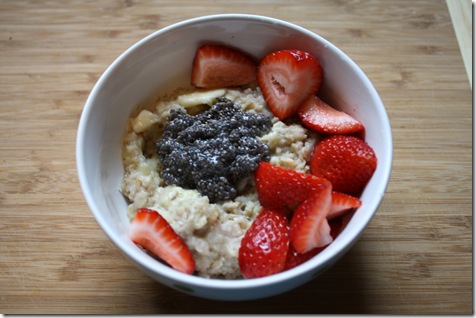 My mix contained:
1/2 cup oatmeal
1/2 cup rice milk
1/2 cup water
3/4 banana
Toppings: strawberries and 1 tablespoon chia seeds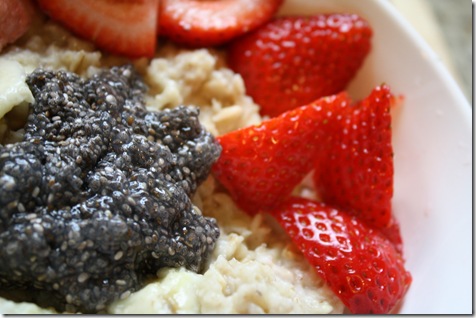 Very neutral in taste but I loved the gel-like texture.
I'm trying to mentally prepare myself to run 10.0 miles (the first time I've done double digits since my 15-mile trail race in April, I think!).  Since I am not really feeling the distance, I broke out an iTunes gift card and downloaded a bunch of new songs:
Paper Planes by MIA
California Gurls by Katy Perry
The Blood of Cu Chulainn (the Boondock Saints theme song) by Jeff Danna
Love the Way You Lie by Eminem and Rihanna
Bulletproof by La Roux
If I Had You by Adam Lambert
Beautiful Monster by Ne-Yo
All I Do is Win by DJ Khaled
Clubbed by Death by Rob Dougan
O Verona from the Romeo + Juliet soundtrack
And then I added those songs to my Epic Movie Trailer Theme Songs playlist.  Makes for an interesting mix but now I feel motivated to get out there!