We're off to a pretty late start, but I think the Husband and I both needed to sleep in.  Since I missed the morning workout window, I suggested that we walk to get breakfast in Uptown (really downtown) Charlotte.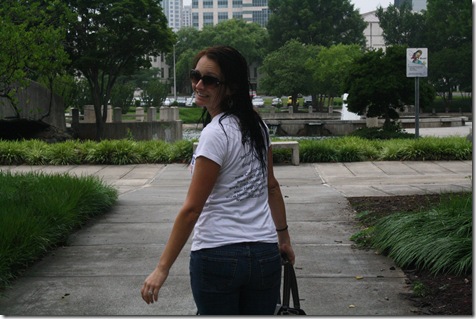 Uptown is really cute (actually, the word of the trip is "cutie patootie," as in "This street is really cutie patootie" or "Look at that cutie patootie house.").  Charlotte is really beautiful so far – I love bustling cities!  Especially when they integrate green spaces (that's the former urban planner in me coming out!).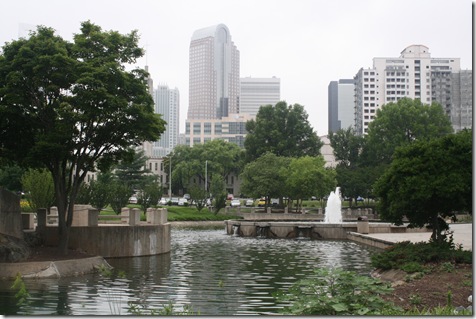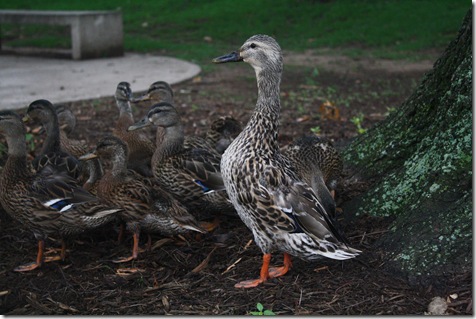 In total, we walked 2.0 miles to get breakfast and come back.  A wonderful 'sneaky' workout.
I really could not deal with the crap hotel breakfast one more day, and my body was craving protein.  Brueggers seemed like a good choice!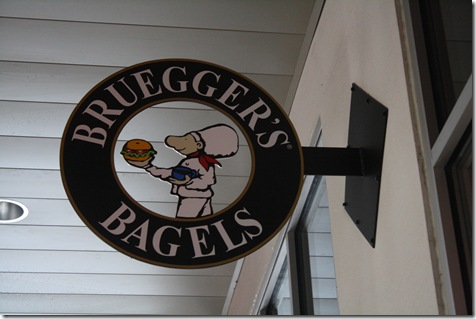 I ordered the Everything Bagel with egg, tomato, and sprouts.  Plus, an iced coffee!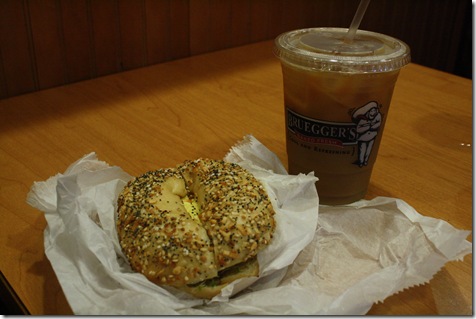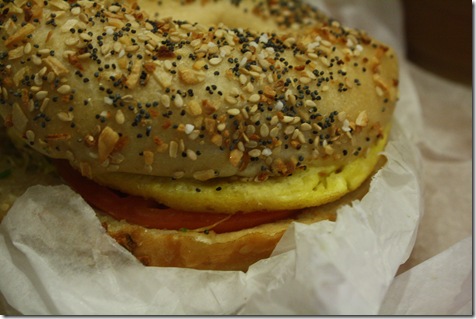 I need more vegetables in my life.  Like a wheatgrass shot.  That would be wonderful.
The Husband is thoroughly enjoying the fact that he's not an outcast in Charlotte for loving University of Miami (in Orlando, there are too many UF and FSU fans for him).  He has worn nothing but obnoxious football fan shirts since we got here!  Four ladies accosted him at the bagel shop to tell him how much they loved him for this: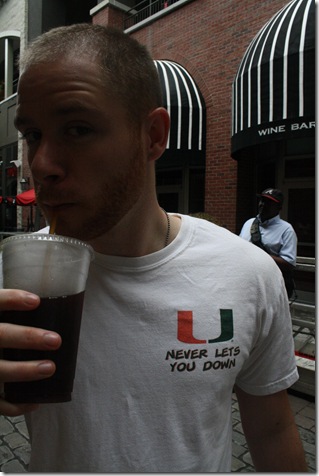 Unnecessary, but amusing.
And… we're off! Time to find a humble abode!