Well… the house hunt continues.  We saw a lot of places today, but nothing that stuck out in the Husband's and my mind.  Better luck tomorrow?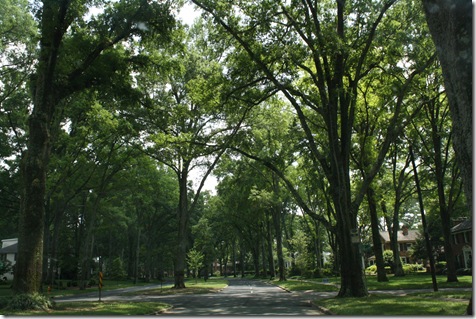 I snacked on these crackers while we hunted.  They were good, but not as pistachio-ish as I thought they would be.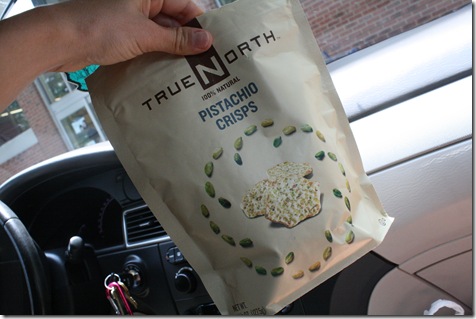 And then, for dinner, I met up with KERF (Kath) and The Front Burner (Emily) + their husbands for Kath and Matt's 3 year wedding anniversary dinner at a cute place called Lu Lu.  So sweet that they invited friends to share their joy!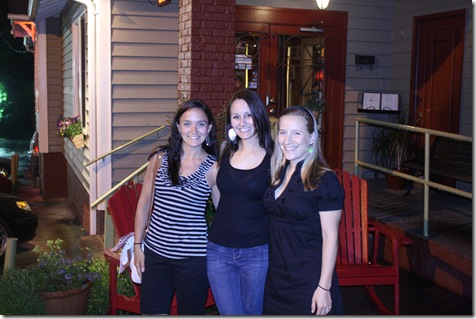 Cheers to the KERFs!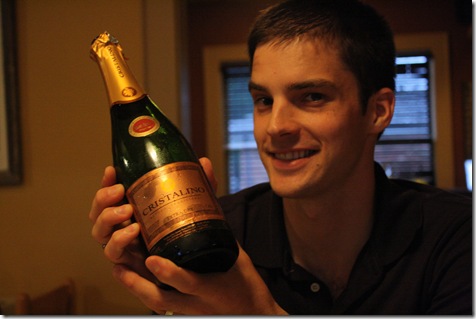 Side note:  Although Kath and I have been friends for 1.5 years or so, I've never met Matt – and he's really funny!  :)  He's going to teach me to make bread this weekend when we stay with them.
The adult beverages were flowin'!  Kath and Matt brought over this Petite Syrah, which was amazing.
I started things off with this amazing hot goat cheese and cracker salad with delicious lime juice and strawberries.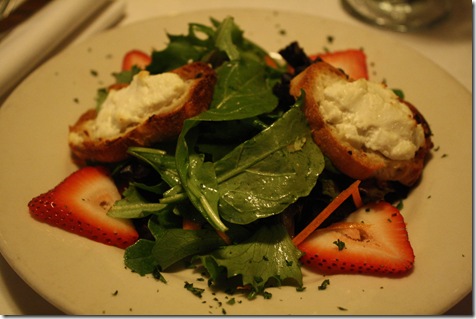 And for my entree, I decided again to just get side dishes to form my own vegetarian 'meal.'  So good!
Mashed potatoes: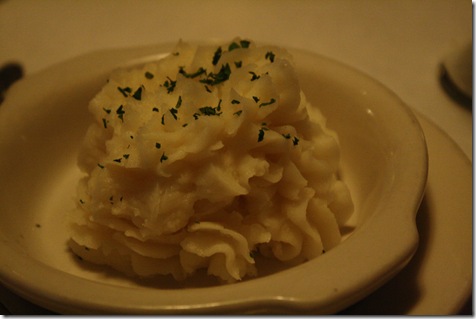 Asparagus: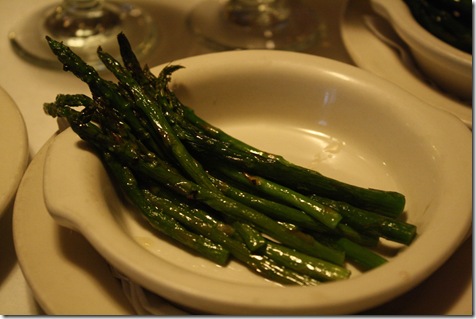 And a Ratatouille dish with huge chunks of garlic.  Divine!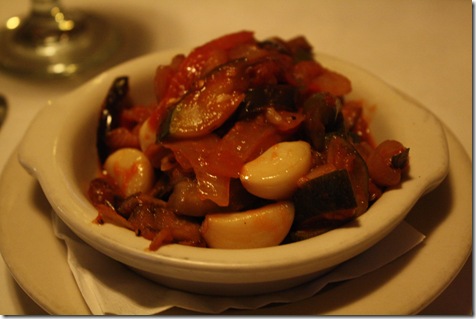 I felt pretty full towards the end of the meal, but when the waitress announced there was creme brulee, I felt I HAD to get it.  Creme brulee is my favorite dessert!  It did not disappoint… especially the little specks of black vanilla.  Mmm.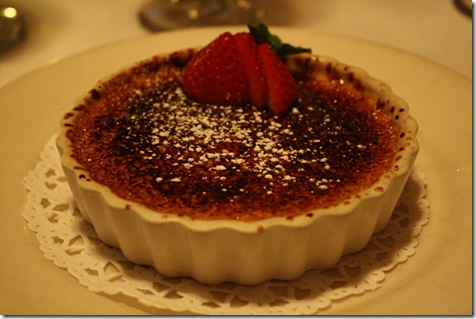 Yawn.  I'm BEAT.  Today took a lot out of me mentally.  I think a good, sweaty workout is in order before we get back to searching for a rental tomorrow!
What's your favorite dessert?